With all that is going on in the world, and since most of us are either quarantined, preferring to stay home or out of work (temporarily), it may be a good time to learn. Pick up a book and lose yourself in fiction, grab a magazine and find happier things to discover or even start your own journal and writings.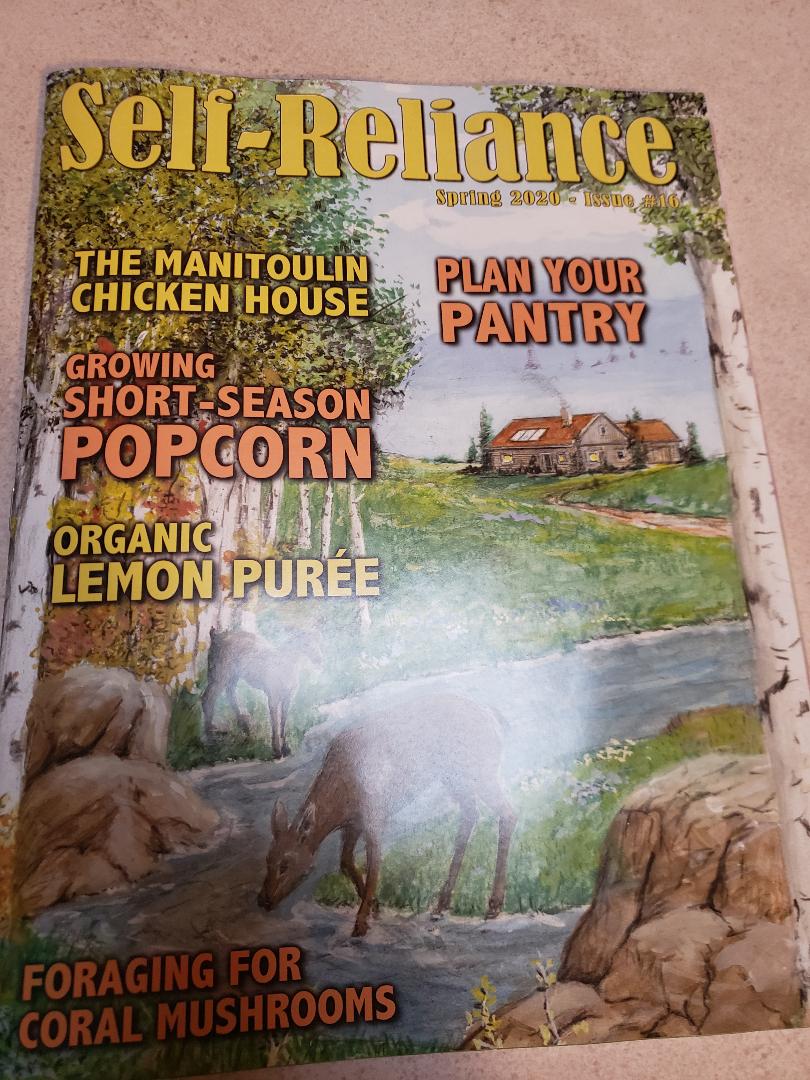 My most recent subscription of a magazine (above) I receive. Just got this in the mail this week and haven't even opened a page yet. The "Plan Your Pantry" article will probably be my first read. I got a one-year subscription (4 total magazines for half price at $13/USD).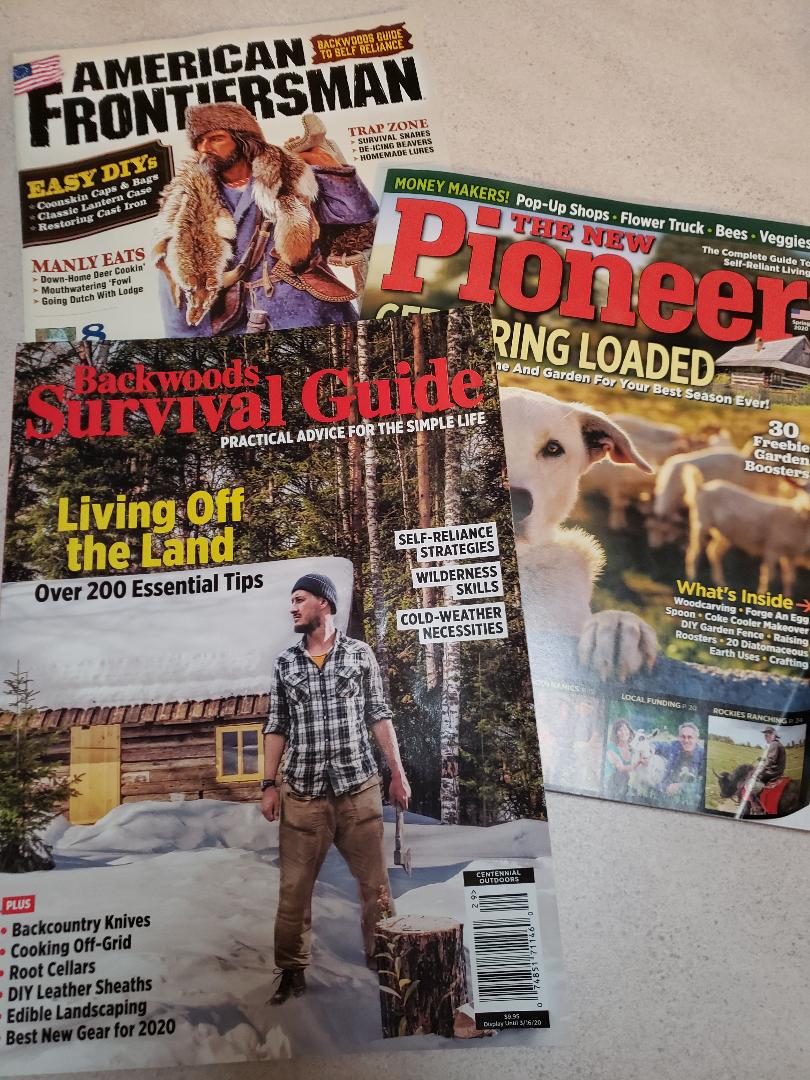 These three magazines I have subscribed to for about a year or two. ALL full of such great information for homesteading, off-grid living, self-reliant and self-sufficient living, gardening and preparedness; as well as skills that people have all over the US.

Patriots: A Novel of Survival in the Coming Collapse by James Wesley Rawles
This was a book I had purchased quite a few months ago for when I was recovering from my surgery in January. I began reading it off and on since December and am about halfway through with it.
I am enjoying the book and it has definitely given me some food for thought about my own personal/homestead preparedness; or lack there of under current pandemic conditions.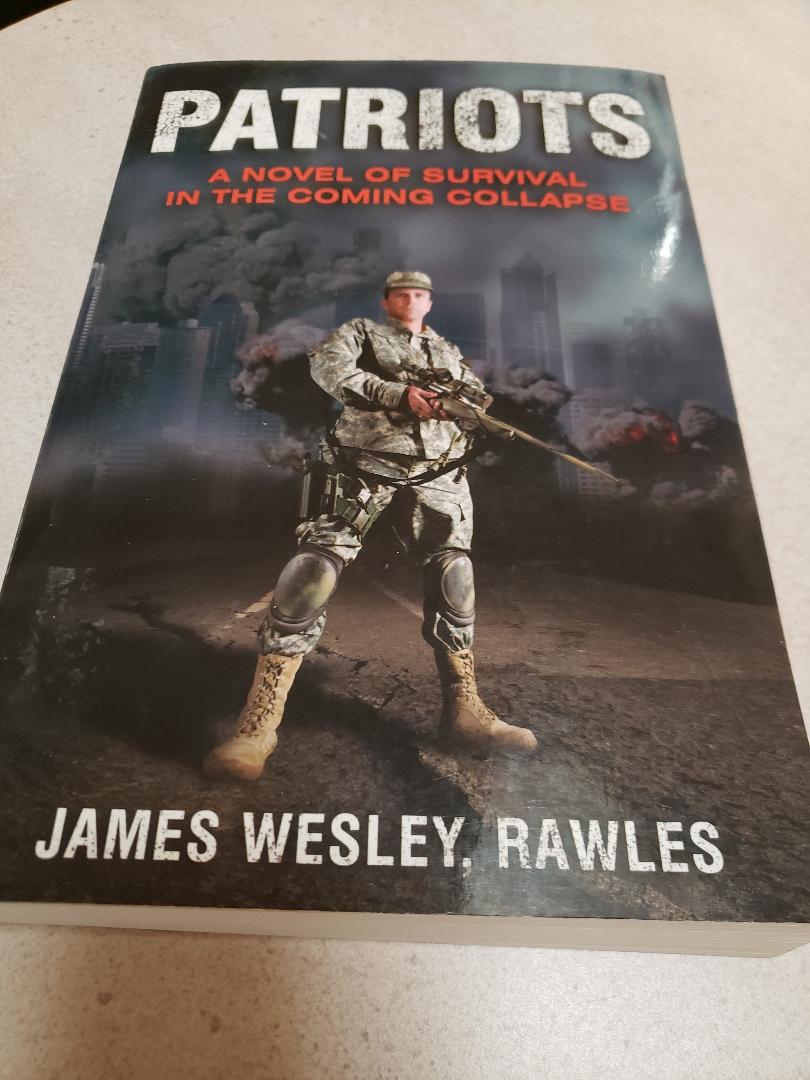 Synopsis
America faces a full-scale socioeconomic collapse in the near future. The stock market plummets, hyperinflation cripples commerce and the mounting crisis passes the tipping point. Practically overnight, the fragile chains of supply and high-technology infrastructure fall, and wholesale rioting and looting grip every major city. As hordes of refugees and looters pour out of the cities, a small group of friends living in the Midwest desperately try to make their way to a safe-haven ranch in northern Idaho. The journey requires all their skill and training since communication, commerce, transportation and law enforcement have all disappeared. Once at the ranch, the group fends off vicious attacks from outsiders and then looks to join other groups that are trying to restore true Constitutional law to the country. Patriots is a thrilling narrative depicting fictional characters using authentic survivalist techniques to endure the collapse of American civilization. Listening to this compelling, fast-paced novel could one day mean the difference between life and death

Powerhousecreatives Exclusive Member's Signature made by @zord189