BetTronLive is now officially launched and in this article, I'll be tackle about on how to get started on this platform.
The standard currency in which the BetTronLive uses TRX(Tron) in all betting games offered, and in this way, all players who played on the platform have the same currency as the payout, and as a reward, they get TRX when they win the game and either win or lose they mined Rake token in each game.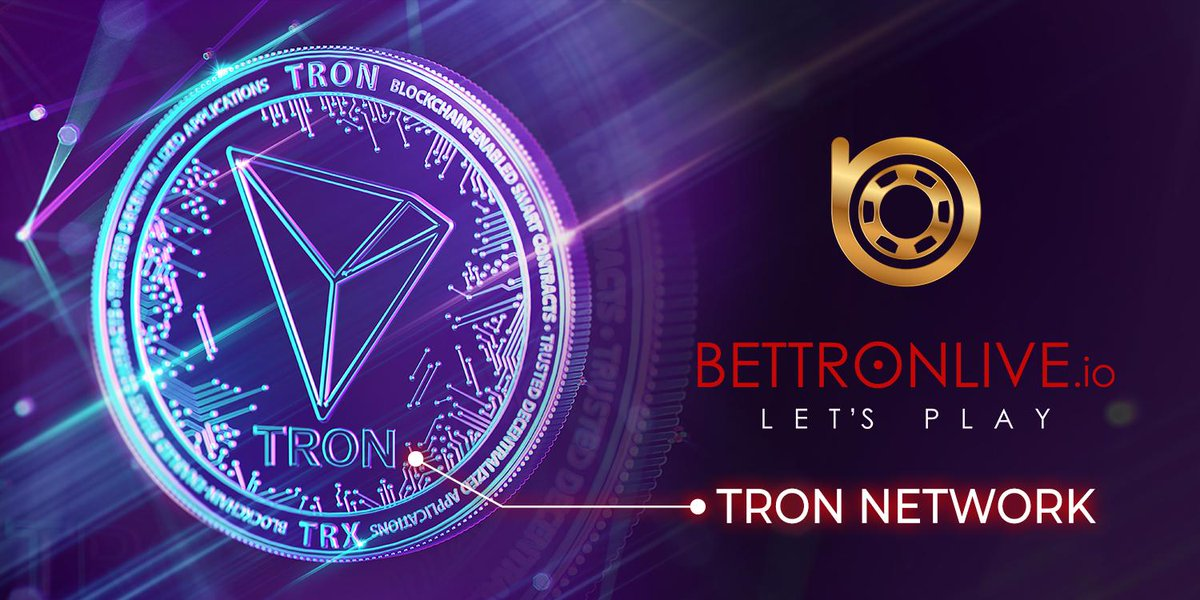 Image Link
Install TronLink Wallet
Before a user can deposit TRX on BetTronLive, they must have to install and create an account on TronLink Wallet. TronLink has three versions but I rather choose the Chrome extension for easy and convenient use of TronLink Wallet.
To install TronLink Wallet on the browser, simply follow these two simple instructions.
1. Download and Install TronLink Chrome Extention
This TronLink Chrome extension serves as the interface for the Tron Wallet. By adding the plugin on Chrome, it will automatically install and if you see the violet icon appeared on the right side of the browser address bar it indicates that the TronLink Wallet was successfully installed on the browser.


2. Create your TronLink Wallet Account

Click the violet icon and start to set up your desired and easy to remember password.
It requires at least 8 digits of a combination of Alphanumeric and at least one number or special symbol.





The password you've entered is required in logging in into your TronLink Account. After some time, the wallet will automatically lock and you will need to log in again into your account.
Once the password was already set, click continue for the other process to do as shown below.


If you're a first user of TronLink, just choose Create Wallet but if you already have an account simply choose Restore Wallet and enter your private key or mnemonic phrase and you will directly login into your account.
When you choose to Create Wallet for being a first user of TronLink, you will need to fill up your desired name in which it will always appear in your account and then click Continue.


After you click continue, you will see the 12 words mnemonic phrase. This phrase is required when you log in to other devices and added security when something happened in your account. You need to write down and keep this mnemonic phrase in order and you will need to repeat it. It is Extremely Important to copy and keep your mnemonic phrase to restore your TronLink Wallet Account. After remembering these 12 words, click "Continue" to confirm the mnemonic phrase.


When your mnemonic phrase was already confirmed, your registration now is already completed and ready to transfer TRX to use for the BetTronLive platform.
To have a TRX coin in the TronLink Wallet you can directly purchase any digital asset exchanges that have TRX pairs.
---
Here are some exchanges that have TRX pairs:
Kucoin
Coinex
Bittrex
Binance
Gate.io
Crex24
HitBTC
For the full list of exchanges that have TRX pairs, you can watch it at CoinGecko.
DEPOSIT
To deposit TRX on the BetTronLive platform, users must first add their wallet address to the system and update their account directly. Once updated, users can now send any amount of TRX to the BetTronLive platform; the BetTronLive system will automatically track any transaction in the Tron Blockchain.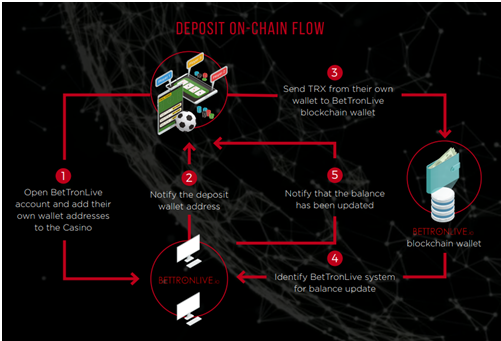 Image Link
WITHDRAWAL
To withdraw from the BetTronLive platform, users must request a withdrawal from the BetTronLive platform and the BetTronLive platform will automatically perform the transfer from the blockchain wallet to the user wallet.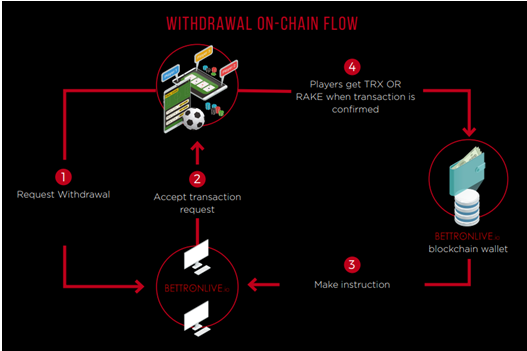 Image Link
For more information about our project:
Join our community: https://t.me/BetTronLive
Keep updated on announcements:
Visit our Website: https://bettronlive.io/
Whitepapers & Summaries (Multilingual):
https://bettronlive.io/documents.php
Follow us in our social media:
Steemit: https://goldvoice.club/steem/@bettronlive
Youtube: https://www.youtube.com/channel/UCxNpc_WniZ7iFYSTW1ppJ7g
BTT Ann: https://bitcointalk.org/index.php?topic=5155822
BTT Bounty: https://bitcointalk.org/index.php?topic=5159675.msg51639765#msg51639765