Since the community was asked what their thoughts were I decided to share my thoughts in a post instead of being buried under a ton of comments and have to say I wasn't all that excited about freezing funds to begin with and now I'm absolutely against this move.
Community Input Doesn't Matter
It's very clear at this point that community input doesn't matter or @dev365 wouldn't be continually changing their witness votes according to how Justin sees fit.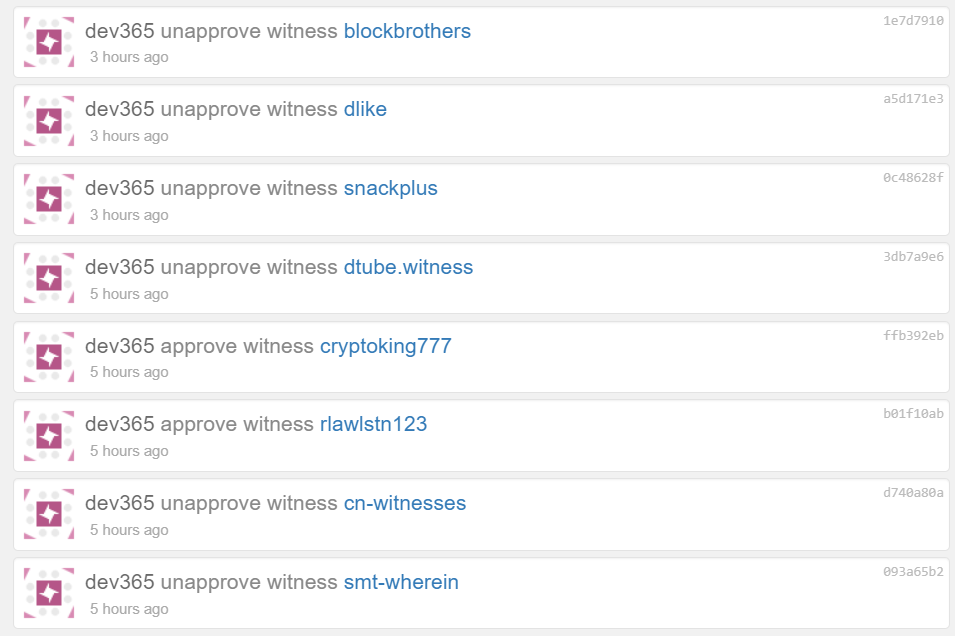 Source
I mean everything he said was he wanted to get control of the blockchain once again, and now that he has control of the blockchain he's still ensuring he has control by voting in who he wants, even though he has stated multiple times he doesn't want any part of on-chain governance.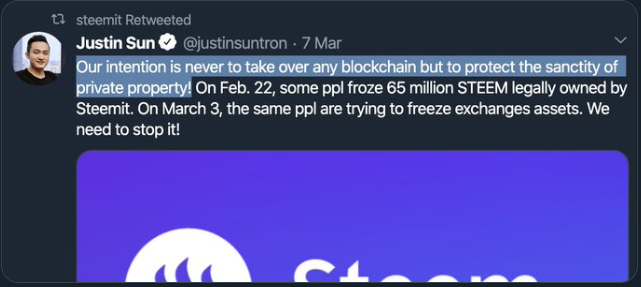 Source
I'm not surprised as every action from the hive community has been met with a countermeasure from Justin and Steemit. It's still a dick size competition and I feel it's the community that will eventually lose as so often when the "powers of the world" go to war.
Path Forward
This has confirmed my path forward of continuing to power down all my Steem which makes me sad. I worked so hard to this point to become a dolphin and really enjoy the passive income I receive with these staked funds, but if I can't trust that my funds won't one day be frozen, then I can't keep them staked.
As of this update and the actions of @dev365 to ensure that everyone who was running that update made it to the top 20 witnesses I will be powering down to pretty much nothing, only keeping as much Steem Power as I thin I'll need to continue posting to the chain.
The Steem will be going into supporting Splinterlands, buying Bitcoin and Ethereum (I'll probably end up buying Hive after the Bitcoin hardfork), or supporting some other crypto Dapp or game.
I will continue to post on Steem as it's my first crypto "love". My posts will first be posted on Hive, with the exception of a few posts such as this one, and then posted on Steem sometime after.
I Just Can't Anymore
I'm not going to lie after the announcement I was cautiously optimistic about the future of both chains. Both chains seemed to be moving on focusing on the future and making both projects better for it's users.
When @dev365 votes in witnesses that support the new soft fork and then we can get this announcment the @steemitblog blatantly lying or at the very least claiming ignorance when everything is transparent on the blockchain.
I just don't understand what is left to be won with the "war" that's going on? If you outlast the other side does that mean you are right. I just hope it eventually gets to a point where both sides an keep their noses focused on their own grindstone and we can start see some real and promising upgrades for both of these chains.
SMTs would be a great start.