Mini Inspirational Art
What do I mean by "Live An Unjustified Life?"
Don't explain your actions, dreams, feelings to other people or to yourself. Follow where your heart leads. Follow your intuition and you won't go far wrong. Follow the still, small, voice within, without need to justify yourself or your actions.
That's often easier said than done though, as I'm finding right now. I seem to be pulled in all sorts of directions and procrastinating about just about everything. There's so much overthinking going on the still small voice is completely drowned out. 😢
Hopefully this phase will pass soon and I'll find a bit more peace.
*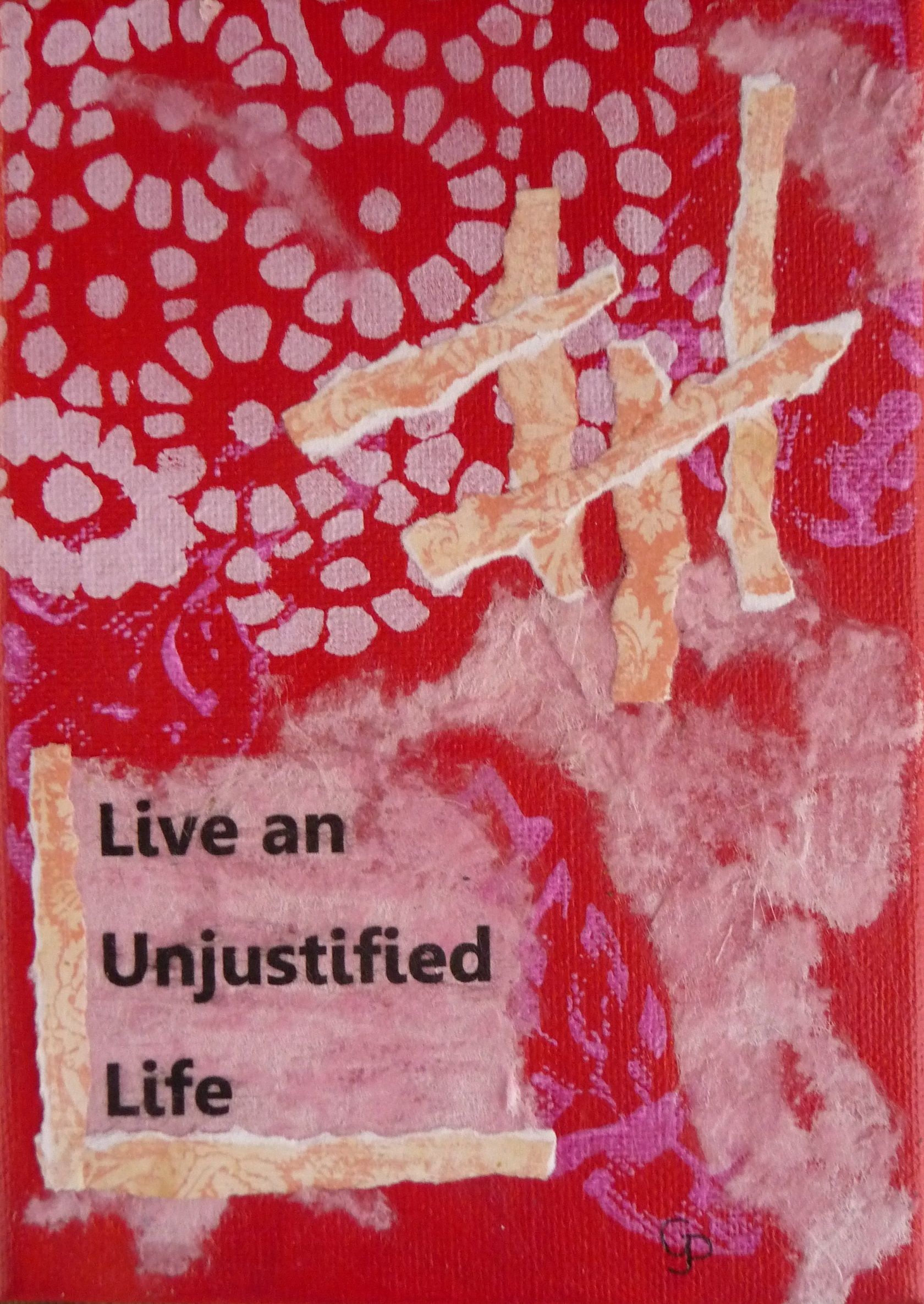 ~ ~ ~ ~ ~ ~