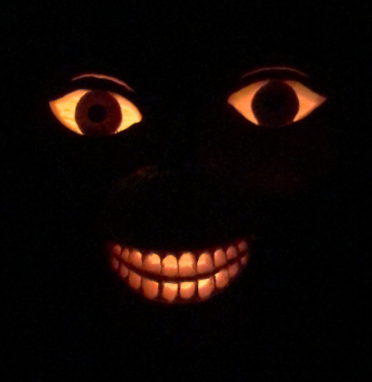 Growing up in a small town, Hallowe'en was the most celebrated night of the year. (Yes, possibly more than Christmas).
It's been years since I moved away, but I have always made a point of carving a nice pumpkin and making sure I have enough candy to keep all the kids happy.
---
Last night, I went down to my shop to carve some pumpkins, but I didn't know what to make ...
I started to make an eye ... then realized it was far too big (compared to the pumpkin) to make a face out of.
So, I just continued making the eye until I was happy with it.
Then the idea finally came to me.
Above is the final result. Below is the same thing with the lights on.
---
I now have some ideas for next year using a multi-pumpkin approach.
Happy Hallowe'en