The book of Romans in its chapter 8, verse 28 tells us the following: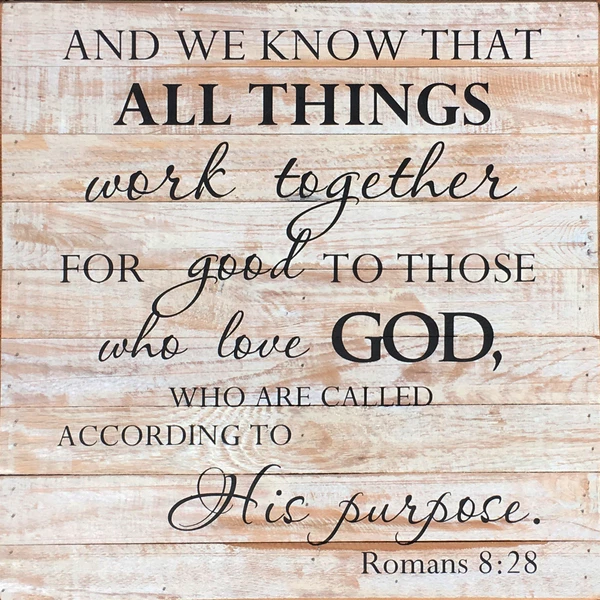 Source
28 And we know that to those who love God, all things help them well, that is, to those who according to their purpose are called.
(Reina-Valera 1960 (RVR1960)
Life faces many situations that prevent us from achieving our goals and plans and they are called "obstacles." It is the obstacles that prevent us from walking firmly and with victorious steps.
Many people in life have failed in their attempt to achieve their goals because they have deviated from the true purpose and have set their sights on obstacles and when this happens it will be difficult to make progress.
However, we read in this verse that in Christ we are more than conquerors, for there is a promise for all people who love God, there is a purpose and a divine plan according to those called by God and that is what happens to our lives. it does not happen by chance it is God's purpose and everything happens for good.
Because to those who love God all but all things is for good, he does not tell us that in some and not others, but that everything that happens around us even if we do not understand it is for some good.
Many times situations occur that hurt us a lot and we cannot understand why they happen but everything is under God's control and if he allows them it is because it is necessary.
Only God knows why things happen, the only thing we have to know is that if God allowed it that way, it is because they help us well. He knows the present and what is to come and what is best for us.