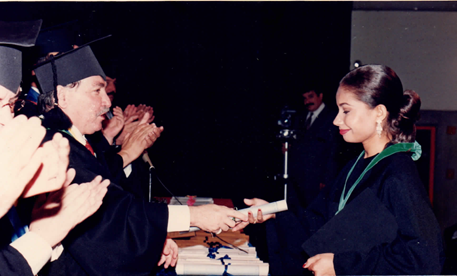 La vida esta hecha de sueños, deseos, metas, objetivos o el nombre que quieras darle a aquello que quieres lograr o alcanzar en la vida, sin los que la vida tendria poco sentido.
Life is made of dreams, desires, goals, objectives or the name you want to give to what you want to achieve or achieve in life, without which life would have little meaning.
Estos sueños van cambiando a medidad que nosotros vamos cambiando, bien sea por la edad, las experiencias o las situaciones propias de la vida.
These dreams change as we change, whether due to age, experiences or life situations.
Uno de los sueños hecho realidad de mi vida fue lograr mi titulo de Ingeniero Agronomo.
One of the dreams come true of my life was to achieve my title of Agricultural Engineer.
Mis estudios de ingenieria los realice en el occidente de mi pais, no fue facil estar fuera de casa siendo aun muy joven. La adaptacion me tomo un tiempo.
I did my engineering studies in the west of my country, it was not easy to be away from home when I was still very young. The adaptation took a while.
El ritmo de vida era muy acelerado, pero me fui adaptando. Eso es algo que el ser humano tiene, que se adapta a los cambios, gracias a Dios.
The pace of life was very fast, but I was adapting. That is something that the human being has, that adapts to changes, thank God.
A mediados de carrera mi padre murio y la manutencion se hizo un poco mas dificil, gracias a Dios ese mismo año la universidad me dio una beca mas la ayuda de mis hermanos pude continuar, el lograrlo o no, estaba solo en mis manos.
In the middle of my degree my father died and the support became a little more difficult, thanks to God that same year the university gave me a scholarship but the help of my brothers I could continue, to achieve it or not, it was only in my hands.
La vida sin sueños no tendria sentido y la vida sin esos obstaculos que no entendemos en su momento, no tendria lecciones ni aprendizajes, seria muy automatica y sin sentido.
Life without dreams would have no meaning and life without those obstacles that we do not understand at the time, would have no lessons or learning, it would be very automatic and meaningless.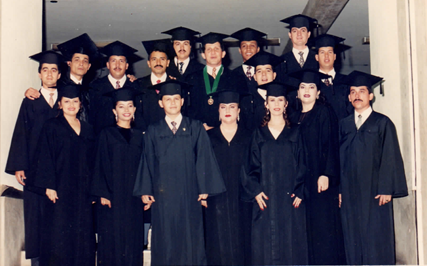 Logre obtener mi titulo, superando cada una de las adversidades que se me presento en el camino, siempre de la mano de Dios que puso sus angeles en mi camino y sabiendo que al final son tus decisiones las que te ponen en un lugar u otro.
I managed to obtain my title, overcoming each of the adversities that came my way, always from the hand of God who put his angels in my way and knowing that in the end it is your decisions that put you in one place or another.
Regrese a mi ciudad natal, donde a los pocos meses encontre empleo en una institucion del estado, haciendo estudios catastrales de las areas indigenas de mi estado, todo un aprendizaje de algo totalmente nuevo para mi. Viaje por todo el estado, conoci comunidades indigenas, hice muy buenos amigos, toda una gran experiencia en la que me mantuve por unos años.
I returned to my hometown, where within a few months I found a job at a state institution, doing cadastral studies of the indigenous areas of my state, all learning something totally new for me. I traveled throughout the state, I met indigenous communities, I made very good friends, a great experience in which I stayed for a few years.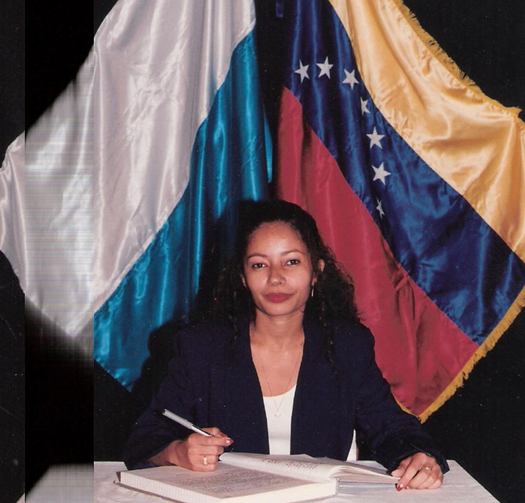 Hay una inmensa satisfaccion en aportar de tu salario en la manutencion del hogar, en darle a tus seres queridos un poco de lo mucho que hicieron por ti, en decirles de alguna manera: Gracias.
There is immense satisfaction in contributing your salary to the maintenance of the home, in giving your loved ones a little of how much they did for you, in saying in some way: Thank you.
De que sirve tener algo si no puedes compartirlo? Para mi no sirve de nada, es solo vacio. Por eso mis logros, mis sueños los comparto con las personas que amo, con aquellos que de una u otra manera siempre estan presente en mi vida.
What is the use of having something if you cannot share it? For me it is useless, it is just empty. So my achievements, my dreams I share with the people I love, with those who in one way or another are always present in my life.

Esta es mi participacion para la convocatoria de la amiga @wakeupkitty, quien con su concurso semanal nos motiva a crear y compartir, aca te dejo el enlace, animate a participar y apoyar. enlace
This is my participation for the call of the friend @wakeupkitty, who with her weekly contest motivates us to create and share, here I leave you the link, encourage to participate and support. [link] (https://goldvoice.club/steem/@wakeupkitty/contest-wettbewerb-concurso-looking-back-look-forward-2-48)
Gracias por leerme. Saludos y mucho éxito para todos.
Thanks for reading me. Greetings and a lot of success for everyone
Las imágenes son de mi autoria
Para esta publicacion use el traductor de google.
The images are from my authorship
For this publication use the google translator.
This is an Invitation to join #ccc. The community CCC supports members by encouraging and upvoting each other and by hosting contests. Contests are hosted by @team-ccc and it's members. See @team-ccc for contests running.