Steemit Crypto Academy Week 6 Task
La moneda Bitcoin gold Desde su inicio en 2017, la moneda se ha centrado en fortalecer el concepto de
descentralización, utilizando un nuevo algoritmo PoW (Prueba de trabajo) que puede extraer más usuarios y almacenar el proceso de producción de monedas en una red más amplia. Bitcoin Gold es un proyecto liderado por la comunidad, que tiene como objetivo crear un Bitcoin que se bifurca a un nueva solución de prueba de trabajo.. se busca el propósito de Esto es para descentralizar nuevamente la minería de Bitcoin. Satoshi Nakamoto. al igual que La fabricación y distribución de equipos de minería se ha convertido y ah ido Dominado por un pequeño número de entidades, algunas de las cuales se han comprometido Abuso contra mineros individuales y la red Bitcoin todos. y también Bitcoin Gold brindará oportunidades para innumerables recién llegados Amplia participación en el proceso minero a nivel mundial.
The Bitcoin gold coin Since its inception in 2017, the coin has focused on strengthening the concept of
decentralization, using a new PoW (Proof of Work) algorithm that can mine more users and store the coin production process on a wider network. Bitcoin Gold is a community-led project, which aims to create a Bitcoin that forks to a new proof-of-work solution .. the purpose of This is to decentralize Bitcoin mining again. Satoshi Nakamoto. Much like the manufacture and distribution of mining equipment has become and been dominated by a small number of entities, some of which have committed themselves to abuse individual miners and the entire Bitcoin network. and also Bitcoin Gold will provide opportunities for countless newcomers Wide participation in the mining process globally.

[fuente](https://cdn.steemitimages.com/DQmaJ9EWEyBbCgmJjCMJZeFnHb4TnczhhPQYZNNqBxw4rXJ/descarga%20(2).jpg)

la red Bitcoin Gold
the Bitcoin Gold network
La importancia de los mineros en la red Bitcoin Gold es que sigue aumentando. y para Mantener la independencia y El ecosistema de Bitcoin afectado por los mineros, algunas personas piensan que es una buena idea cambiar de carrera El protocolo Bitcoin y nos permite que más personas accedan a la minería de Bitcoin. Esta es la razón por la que nació Bitcoin Gold. El propósito es devolver la minería de Bitcoin a la "gente, Al igual que Bitcoin Cash, Bitcoin Gold construye su tecnología blockchain en Bitcoin. Por lo tanto, continúa usando la cadena de bloques de Bitcoin, pero a diferencia de la versión original.
The importance of miners in the Bitcoin Gold network is that it continues to increase. And to Maintain Independence and The Bitcoin Ecosystem Affected By Miners, Some People Think It Is A Good Idea To Change Career The Bitcoin Protocol And Allow Us More People To Access Bitcoin Mining. This is the reason why Bitcoin Gold was born. The purpose is to bring Bitcoin mining back to the "people, Like Bitcoin Cash, Bitcoin Gold builds its blockchain technology on Bitcoin. Therefore, it continues to use the Bitcoin blockchain, but unlike the original version.
alcance social :
social reach
Hasta ahora, no se han identificado instituciones financieras importantes que posean oro de Bitcoin. En otras palabras, el mercado de las criptomonedas es enorme, con un capital total de 266 mil millones de dólares estadounidenses. El volumen de operaciones diario de BTG supera los 36 millones de dólares estadounidenses y su valor de mercado actual es de 159 millones de dólares estadounidenses.
So far, no major financial institutions have been identified as holding Bitcoin gold. In other words, the cryptocurrency market is huge, with a total capital of 266 billion US dollars. BTG's daily trading volume exceeds US $ 36 million and its current market value is US $ 159 million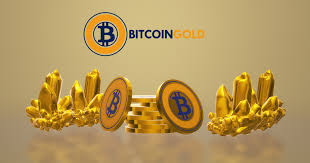 [fuente](https://cdn.steemitimages.com/DQmZd5bkLW94REmZJLVyMXZnSGau7KCDG5YQXthT8eVuUgG/images%20(1).jpg)

el propósito del proyecto:
the purpose of the project
Bitcoin Gold utiliza el algoritmo Equihash Proof of Work (PoW), que tiene como objetivo asociar la capacidad de salida con la capacidad de almacenamiento o memoria. Tradicionalmente, el algoritmo impondrá cierta carga de trabajo a los mineros para proteger la red, de modo que los mineros combinarán su poder de procesamiento para resolver los problemas matemáticos requeridos. Equihash usa el tamaño de la RAM como punto de partida, por lo que las máquinas mineras inteligentes no anularán los intereses de la comunidad
Bitcoin Gold uses the Equihash Proof of Work (PoW) algorithm, which aims to associate output capacity with storage or memory capacity. Traditionally, the algorithm will impose some workload on the miners to protect the network, so that the miners will combine their processing power to solve the required mathematical problems. Equihash uses RAM size as a starting point, so smart mining machines won't override community interests

fuente
la respuesta del mercado:
market response
las Nuevas plataformas ingresan al mercado de las criptomonedas todos los días, lo que profundiza la oportunidad de comprar, comerciar e intercambiar BTG a escala global. Hoy en día existen más de 22.000 plataformas para la compra e intercambio de criptomonedas, lo que demuestra que este tipo de activo digital ha despertado el interés de las personas
New platforms enter the cryptocurrency market every day, deepening the opportunity to buy, trade and exchange BTG on a global scale. Today there are more than 22,000 platforms for the purchase and exchange of cryptocurrencies, which shows that this type of digital asset has aroused people's interest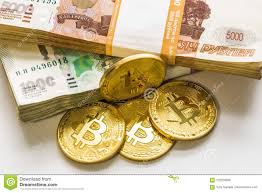 [fuente](https://cdn.steemitimages.com/DQmcAoq7vcTGTHykN8SeNix3pUX8PMd1mngdYi3x6HHb4kF/images%20(2).jpg)

características:
characteristics
Funcionalidad: 1 BTG equivale a 1 BTG en cualquier momento. Como moneda digital alternativa, BTG es el mismo, reemplazable y convertible
Descentralización: Bitcoin Gold opera un algoritmo de consenso para que sea descentralizado e impulsado por la comunidad
Anonimato: tanto Bitcoin Gold como Monero protegen las direcciones de billetera involucradas para garantizar el anonimato de las transacciones
Functionality: 1 BTG equals 1 BTG at any time. As an alternative digital currency, BTG is the same, replaceable and convertible
Decentralization: Bitcoin Gold operates a consensus algorithm to be decentralized and community driven
Anonymity: both Bitcoin Gold and Monero protect the wallet addresses involved to ensure the anonymity of transactions
el equipo de trabajo:
the work team
Discuss the factors supporting your decision and explain why the particular project will be a good investment.
quizás si la comunidad considera que el experimento de Bitcoin Gold es un éxito algun dia podra ayudar a construir un concenso para una bifurcacioln dura de prueba de trabajo en Bitcoin en si.
Maybe if the community considers the Bitcoin Gold experiment a success it could one day help build a consensus for a proof-of-work hard fork in Bitcoin itself.
Gracias por leer mi publicación
Thanks for reading my post.
Cc: -
@steemitblog
@steemcurator01
@steemcurator02
@besticonfinder