What is the Blockchain?
source
Blockchain technology allows value transactions between users without the need for intermediaries to participate in the process, that is, it decentralizes the management of transactions and provides the same registry or decentralized database for all participants, Transactions can be currencies (cryptocurrencies ) or other properties (commodities, information, services) and are developed on a platform whose nodes communicate through a network ... through Internet connections. The blockchain offers a dynamic and unalterable representation or record of these transactions over time that replaces trusted intermediaries and centralized authorities.
Cryptocurrency Security?
Blockchain uses cryptographic security mechanisms to access, sign and encrypt transactions, blocks and their links. The private key can be linked to the identity of the user or intermediate elements. For example, the platform uses a digital wallet that provides operational anonymity. Rules for executing transactions can be set through smart contracts
For example, on the Ethereum blockchain, they ensure consensus of transactions between parties, especially understanding of contractual obligations, and provide stakeholders with limited visibility into evidence (blockchain third parties outside of the contract) Without access to its provisions or its implementation)
one of my bad experiences on the blockchain and it can be considered a security flaw, I as a victim of the problem .. When some people start to complain about the high usage rate The number of CPUs. By then, more than 100,000 people have downloaded the miner. At least four versions The application includes encryption hijacker JavaScript code From Coinhive, you can easily embed mining functions on the website or tool, in principle, with easy-to-use open source API. The encryption hijacking is Found in the land where there is no one. a lot The company implements Coinhive and other miners come Use the resources of your team to earn money Visitor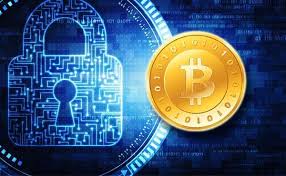 source