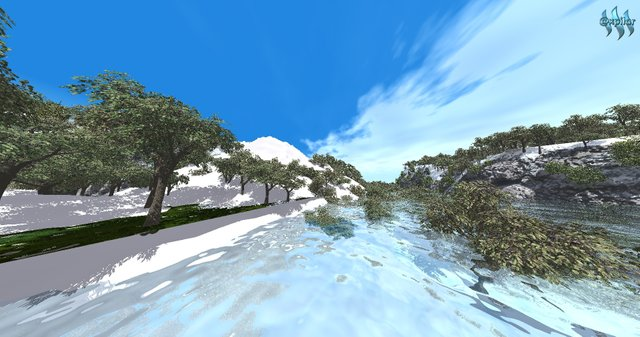 Source
After my seventh visit to the Marine Library in the week, I felt there was nothing new to read, that the seas and oceans of the world had been navigated by me in dozens of books... but when I went an eighth time, I caught a misplaced book on one of the shelves. It almost fell down, it was almost suspended in the air. Since I did not recognize it, I immediately went to take it. It was tall and wide, but very little in volume. Also a little old. Its title was:
Caribbean Curiosities
Inside it were several postcards. They were beaches and coastal cities around the world. Very colorful images that showed all the beauty the Earth has:
Kuta Beach, Indonesia
Malé, Maldives Islands.
Cape Town, South Africa.
Canary Islands, Spain
Castara Beach, Trinidad and Tobago
Montego Bay, Jamaica
Pig beach, Bahamas.
This last postcard made me say: wow! Look, how many pigs enjoying such a paradisiacal beach. How is this possible? Besides, this postcard was particular because, unlike the rest, it had several papers pasted on the back. I was so interested in reading them that I forgot about the other postcards and even the book itself.
Christmas arrived early! I came in the Bahamas by chance and discovered that they have a beach full of playful pigs. They are definitely not the Caribbean fish I was going to study, but my colleagues are going to enjoy this.
People in the Bahamas are very friendly to tourists. Since I arrived, they have not stopped asking me what I want right now, if I feel comfortable or if I want to visit some popular place. The care has been so good, that I decided not to continue to my last stop in the Florida Keys, but to stay here.
Among all the things the Bahamians have told me, I was interested in what I mentioned above: a beach where pigs swim. Will young female pigs wear bikinis? Let's see what happens tomorrow when they take me, and my great friend, Viktor, who is already on his way to where I am, to that uncommon beach.
The sun here in the Caribbean can melt you. Fortunately, Viktor is a man prepared for any occasion and he brought an excellent sunscreen and infinite liters of coconut water. If it were up to me, we would already be orange and hopeless no matter how much attention we had received.
We left the port in the middle of the morning towards Big Major Key, the place where the aforementioned pigs beach is located. I was very curious, especially because the Bahamian fishermen who took us there told us pigs appeared in that Key a few years ago, but no one knew exactly how. Viktor was joking that the UFOs got the wrong guinea pig.
But guess what: the guinea pigs were him and me. Ha-ha, we were idiots. Those wretched fishermen cautiously led the conversation, until far from the port they threatened us with guns. They were asking us for millions of dollars, which obviously some poor ichthyologists like us didn't have. Perhaps they heard that we had been traveling from Asia, and that's why they rubbed their hands together. Do they know about the organizations or scientific institutions?
By not giving in to their insistence, the situation became more tense. If it weren't for Viktor learning martial arts as a young man, who knows what would become of us. Oh, what a movie! Viktor looked like Jackie Chan kicking those guys' asses. The way he pinned them down with everything and weapon made me want to learn martial arts at age 58.
We left them floating on their own while Viktor took over the running of the boat. No doubt we wanted to swim among the pigs. How many ichthyologists could have that kind of luck? Finally we arrived. There was no need to look for them much because they came to the boat looking for food among an oink-oink chorus. It was so funny and charming that we gave him all the food. I was a bit over the top: I almost gave them a hand. I couldn't imagine giving such a Christmas present to my wife when I came back to Brussels: "Look, love, Santa brought you an one-hand husband.
Anyway, after writing down some things about the behavior of the pigs, we took a lot of pictures. From there, this beautiful postcard as a souvenir.
I looked back and forth in the library after reading this madness, as if looking for an explanation, even though I didn't ask anyone about it. I placed the book from where I took it and said to myself: "I have to visit the Bahamas".

Hello everyone! Hope you are doing fine. Here is my lastest entry to @xpilar writing contest. Join in here.