Hello there! Hope you all are doing well. The photo shown below is one of the many I took almost 3 years ago around Venezuelan Andes Region. Particularly, this shot was taken in the Stone Church "San Rafael de Mucuchíes, which is located in the namesake town at 3140 meters above sea level.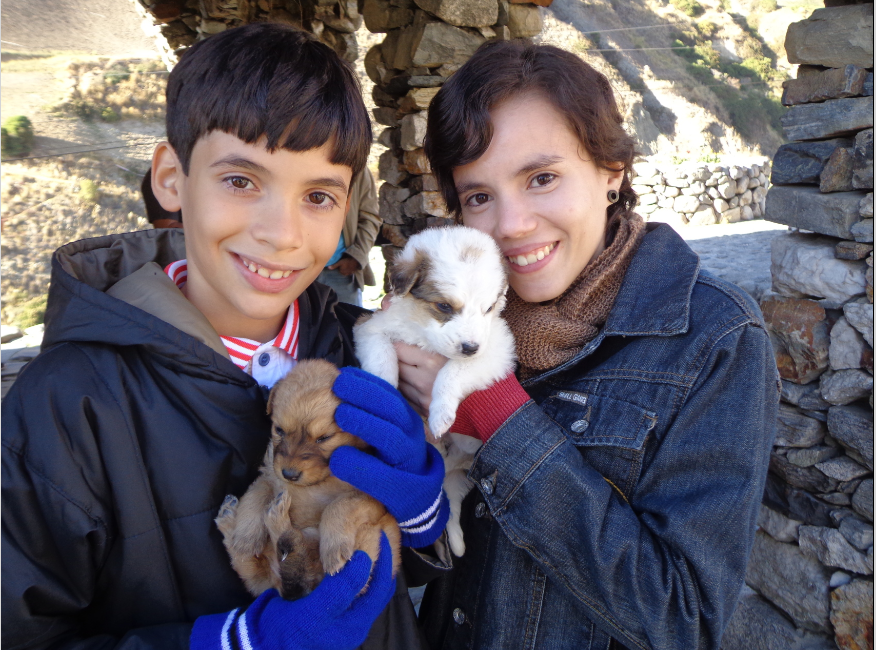 I am not completely sure, but as far as I remember these puppies own to the Venezuelan native dog breed Muchuchíes. A tour guide showed them while telling us aloud some physical and historic facts about them. Probably, one of the most popular facts notifies this dog breed get known since some centuries ago when Venezuelan hero Simón Bolívar got one as a gift. He called it Nevado, or Snowy in English. Perhaps, as a reference to their fuffy and predominant white fur.
Technical details:
Camera: SONY Cyber-shot DSC-W650
ISO: 80
Focal Length: 5,4 mm

This was my entry for @art-venture "TWO: TWINGS" Photography Contest. If you are up, check details out.
Happy Weekend everyone!