It's been a rough year in Vietnam. First tourism was completely cut off and then we have been hit with tropical storms, heavier than normal rains, and multiple typhoons, the most recent of which were only about a week apart.
Vamco was the name of the last one that hit and it was less damaging than the first one whose name I have already forgotten. I think this is because the first one did so much of the damage that either was going to do that there wasn't much left to destroy.
Here is the aftermath of the once lovely and well maintained beachfront area of An Tuong, Da Nang, Vietnam, which during this and most of the rest of the year would be teeming with tourists.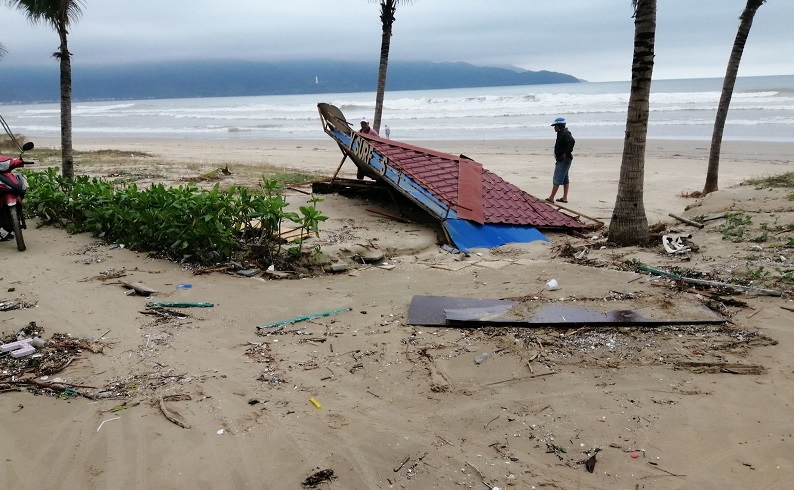 This is just one of many surf shacks that were never terribly stable buildings to begin with. They were so insecure actually that all the surfboards were removed from them daily since anyone with a pair of scissors could have easily broken into them. I'm actually quite surprised that that roof didn't get airborne.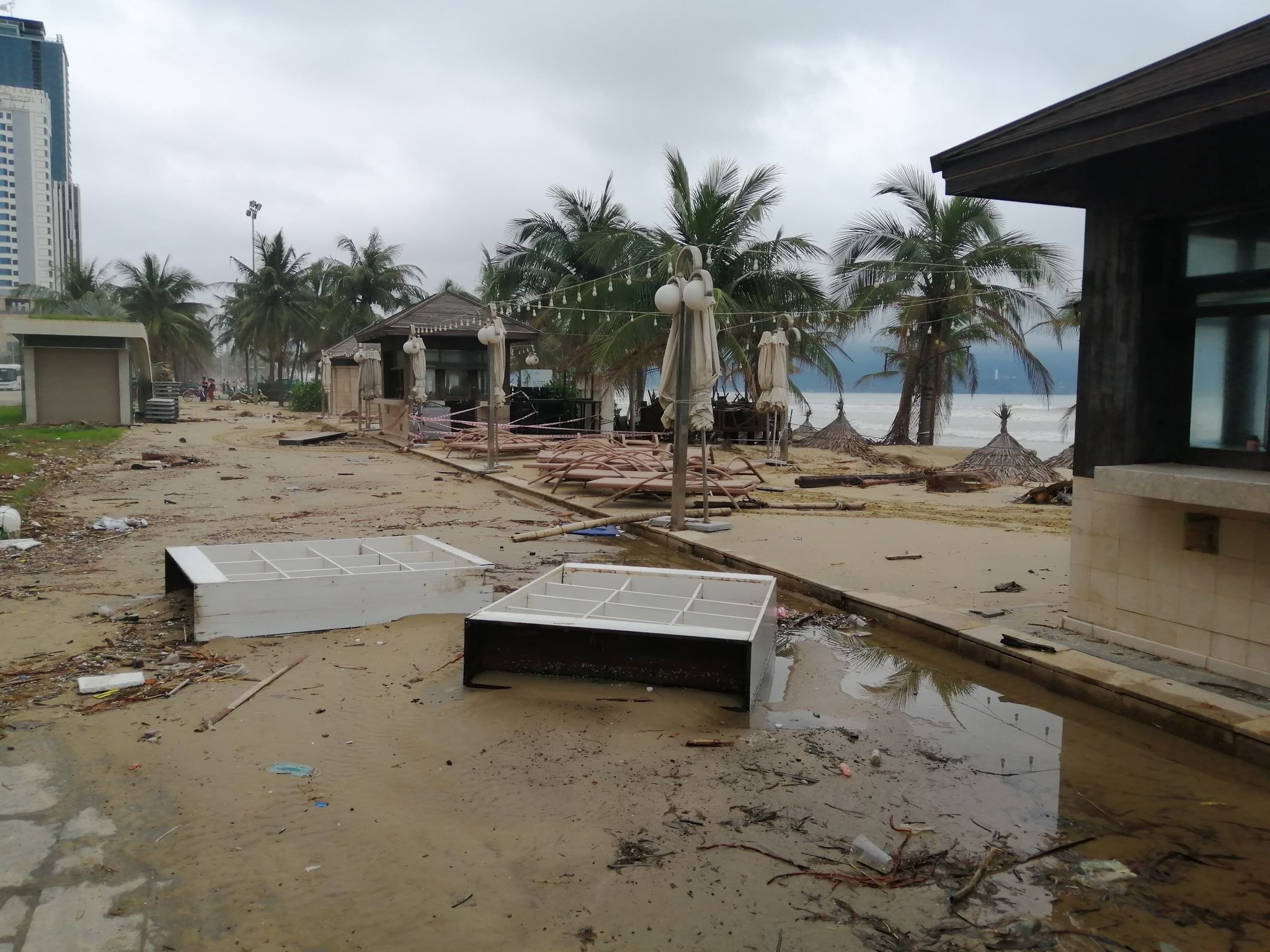 This outdoor seating area for a massive hotel located across the street which also happens to be one of the most popular hotels in the area (now closed) did as much as they could to prepare for the typhoons. Thankfully, I think most of the stuff that was destroyed wasn't worth a great deal. I have to admire the tenacity of those umbrellas that somehow managed to not get blown away and I am also quite surprised that they were left out there at all.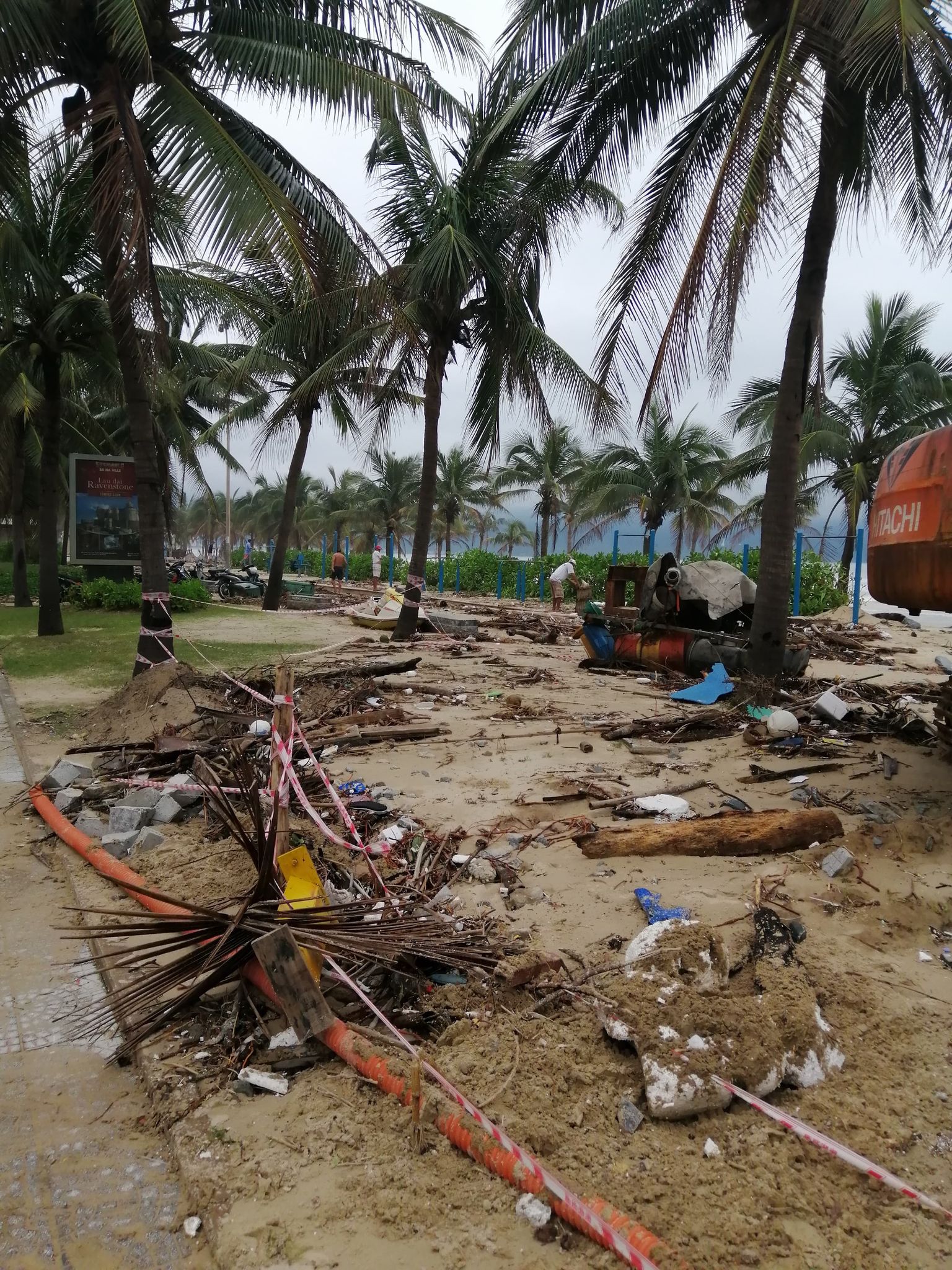 It's mostly just garbage at this point and there are tons of people out there cleaning it up as I type this including the Army, which i found impressive since they have a ton of other work to do in other areas that have been badly affected by flooding.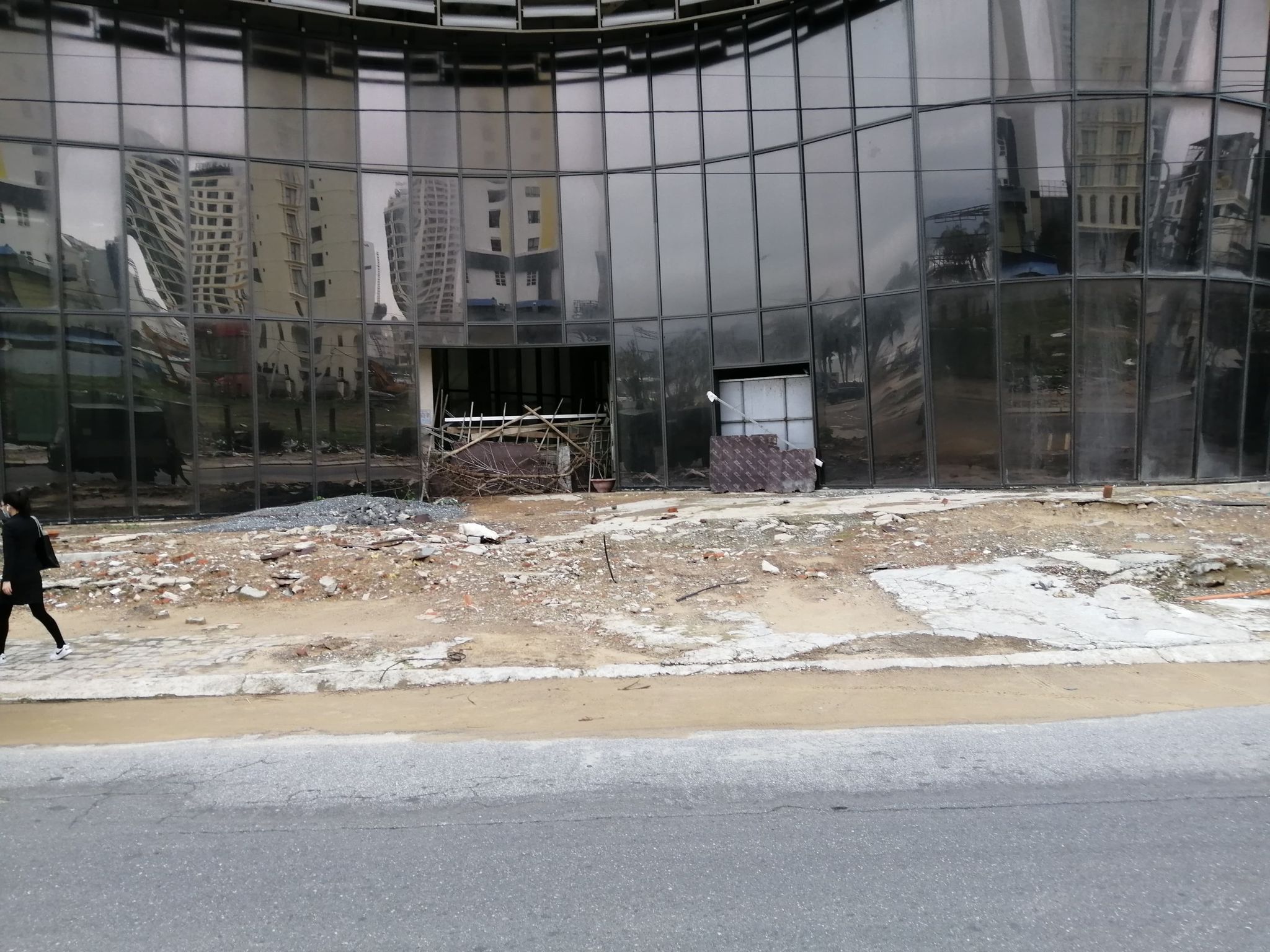 You know how people love to have their entire buildings encased in tinted glass to give the interior a wonderful airy feel to them despite having zero windows? Well as it turns out this doesn't work so well when you are dealing with winds up to 160km / hour. I think this particular business got off rather easy as only about 10 of them were knocked through.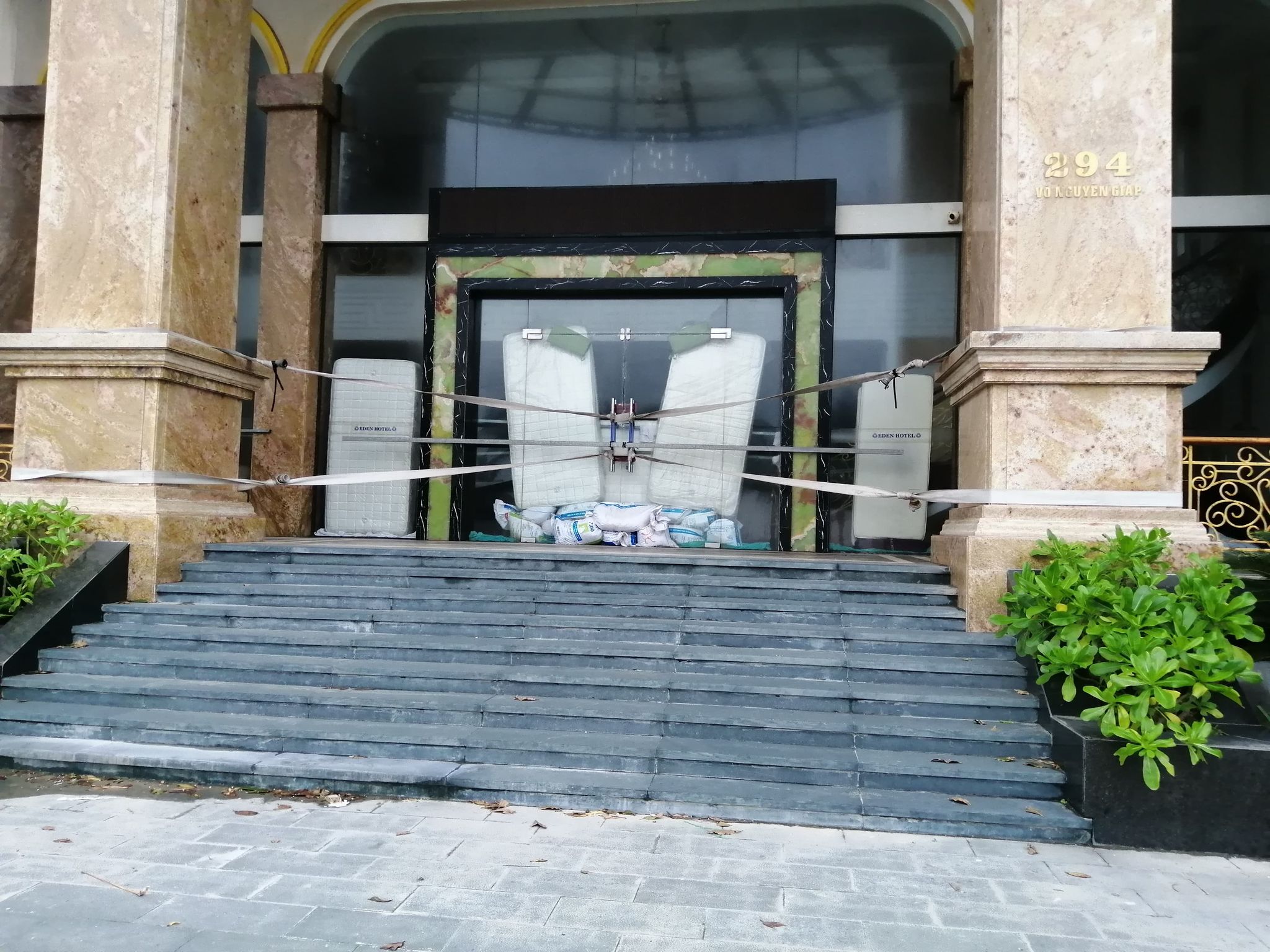 Other nearby oceanfront hotels went to extreme lengths to ensure that this didn't happen. You can call their precautions of sandbags, fire-hoses, and sandbags a bit extreme if you want, but i'll tell you what.... it worked as not a single window on this hotel was broken.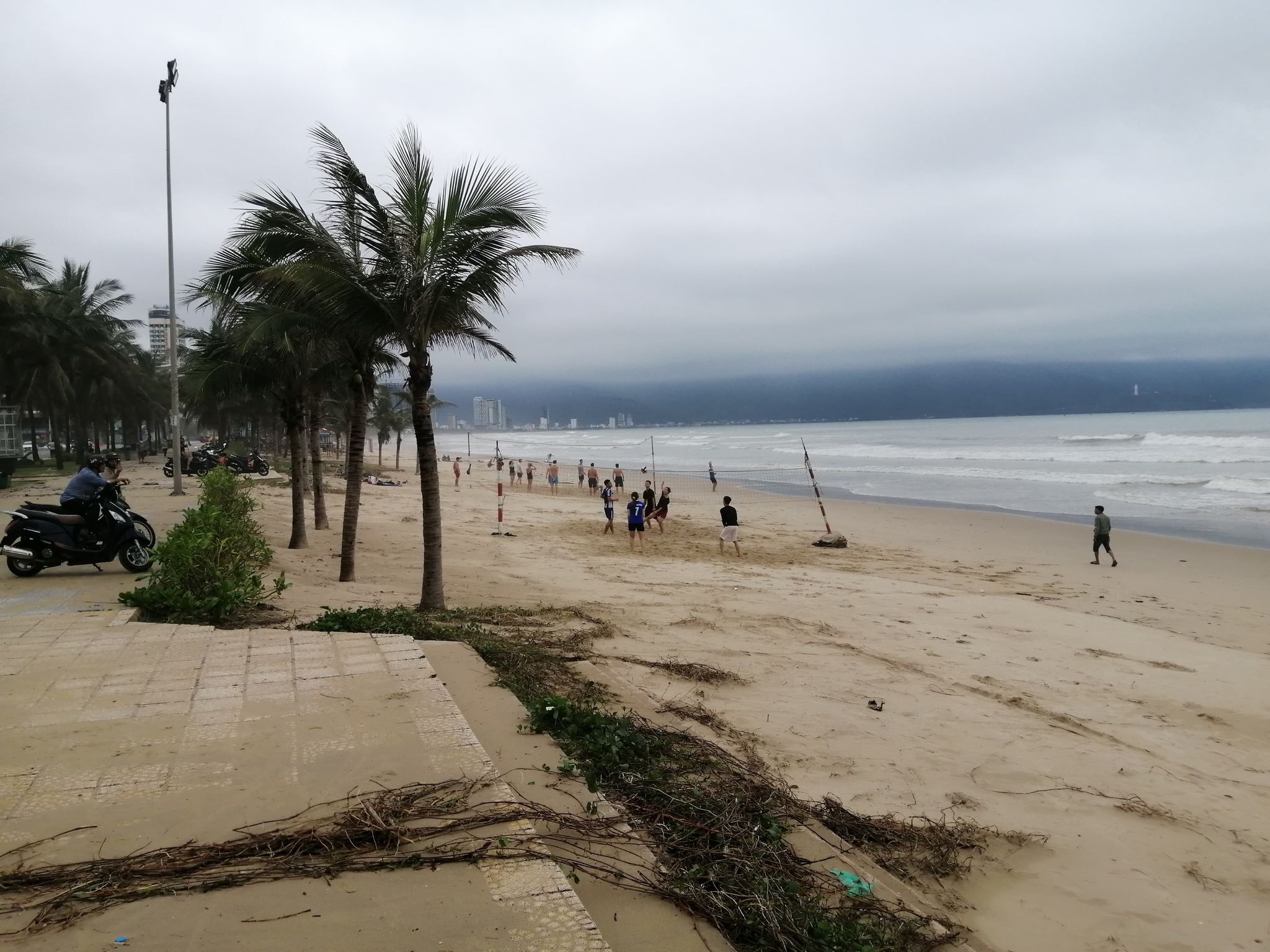 I'll end things on a high note, because despite all the trauma that this area has gone through in the past few months, you can't break the spirits of a group of people who just want to get out on the beach to play some volleyball.
It's my understanding that yet another typhoon is headed this way soon and let's just hope that this will all be over with soon so that we can enjoy a normal rainy season that just features afternoon showers and lower temperatures instead of destruction.