I know this is not technically street art but I am going to semi place it into said category because it is partially outdoors and it was painted directly on a wall. This, again, is all brush work but I am quite impressed with it and I got up close to make certain that there were textures and "imperfections" that can only really occur with paint and a brush coinciding.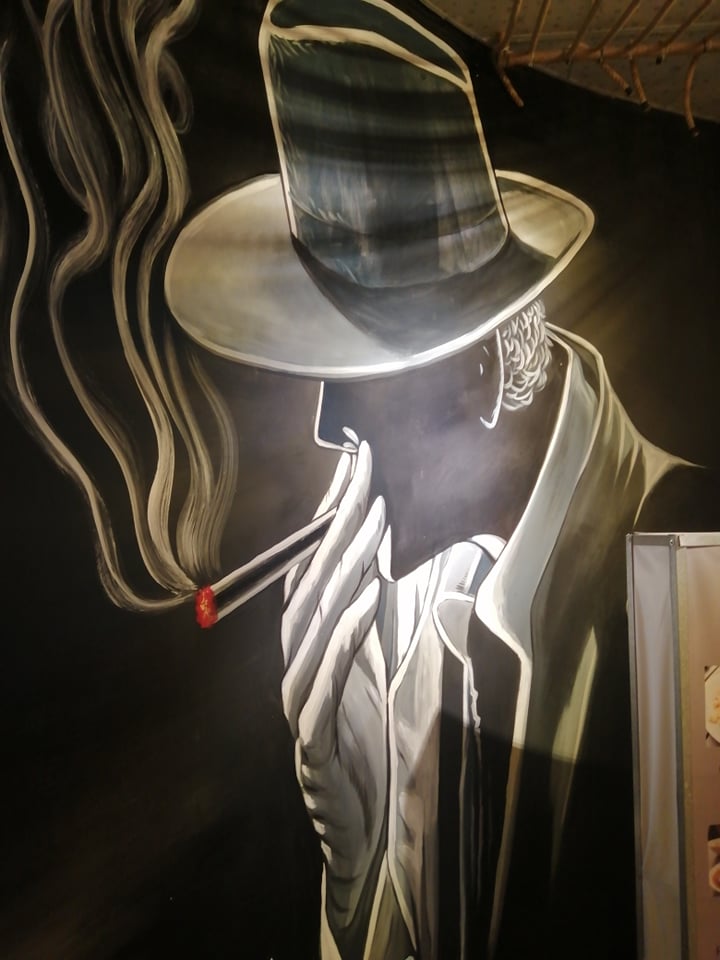 The name of this new establishment is Smokey's and the owner presents himself as if that was his name.... which we all know cant possibly be true. He was here during the war between USA and Vietnam and came back many years later to open a bar - which i guess is ok but if you ask me the fact that the bar is not really different than any other bar nor does it have a particularly great location kind of ensures its eventual demise.
Whatever, this post is not meant to be some sort of discussion on economics.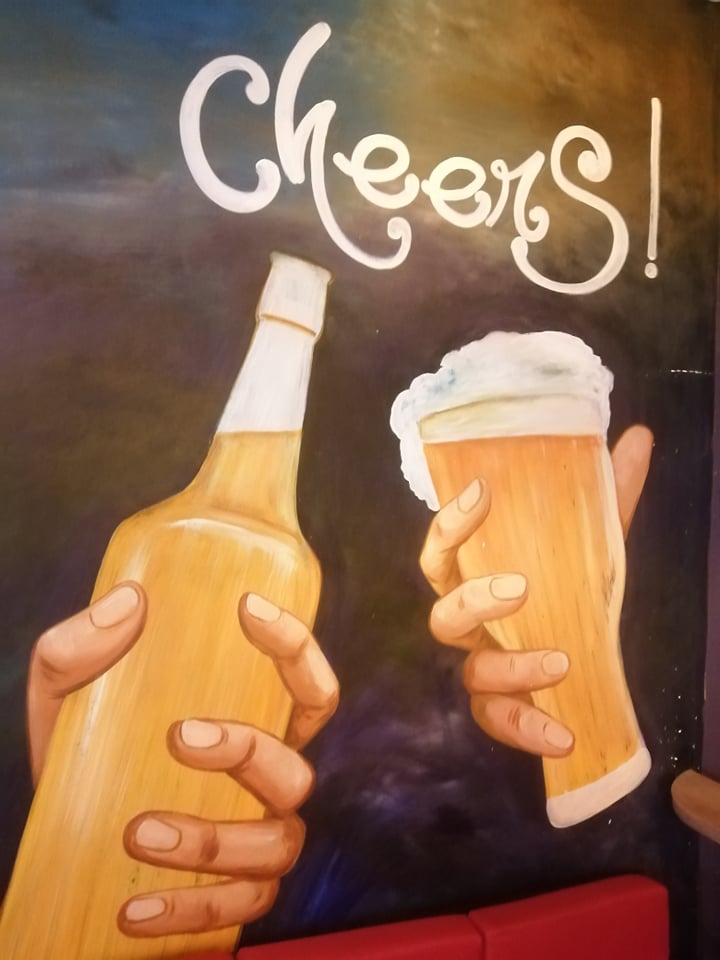 Now this one is significantly less original but I still appreciate not just the picture of the booze but also the faded color scheme that the painter used in the background. The cloudy transition from all the different hues is something that really impressed me and I really feel as though this aspect of it is even better than the actual centerpiece, which honestly is out of proportion and a bit dumb. You ever give me a beer with that much foam on it and I'm gonna hand it straight back to you if you are the bartender.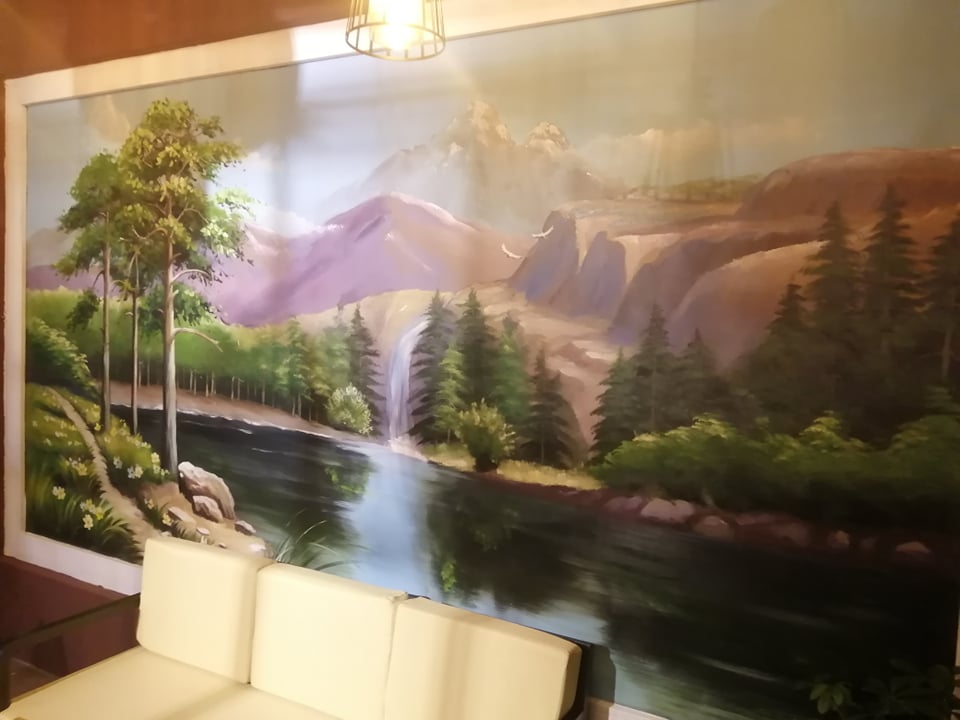 This one looks an awful lot like almost every single painting I have seen above anyone's grandma's sofa literally anywhere in the world. The cool think about this is that although that appears to be a frame it is not. That is all painted on the wall itself which to me is actually pretty impressive because there is so much less margin for error since cement is far less forgiving than canvas is.
I appreciated all of it anyway, and I hope you do too!