Introduction
We are delighted to announce the launching of Fur-friends, a community dedicated to pets and pet lovers. Pets are as old as man. In every culture, tribe or language, people acquire pets and value them. In some places, pets have as much right as humans. Because of how much humans have come to appreciate pets, we decided to launch a community where Pet lovers can come to share their passion.

What do we want to Achieve with Fur-friends?
Put simply, we want to use this community as another powerful tool to bring more people to the steem blockchain. Because pets are popular in every culture, it would be interesting to find pet lovers and interact with them no matter where they live. When people of similar passion come together, they are better able to share ideas, knowledge and experiences, that will foster stronger relationships and a sense of belonging among them.
We love working with goals. We want to grow this community and make it a thriving one. If we could make an ambitious vision, then can say we want to bring 1,000,000 pets and their owners to the Steem Blockchain by December 2021. We believe that nothing is impossible with the right strategies and motivation. We are so eager to take this bold step. Ideas do not come out fully formed, so we will continue to work towards getting as many pet lovers as we can, to join the Steem blockchain and this community.

What kind of posts will we support
In simple language, everything about pets. We will appreciate posts that cover every aspect of pet life such as:
Raising Pets
Pet Health
Pet food
Challenges in caring for pets
Training pets
Live experiences about pets
Expert guide on Pets
Pet do's and don'ts
Many Contests on Pets, etc.
We will comntinue to crowd-fund ideas from our community members. We believe we will never run out of interesting ideas on what to share about pets in this community. Any content outside of pets are not welcome in Fur-friends community.

What next after this post?
We will do a follow up post, which will also double as a contest. We will invite all Pet lovers on Steemit to engage in a writing challenge which we will call Introduce Your Pet. Everyone would be welcome to bring their pets to this community and identify with other pet lovers around the world.
After the Introduction of pets, we would make a post which will be updated for as long as this community exists. The post will be called Steem Pets Gallery. This post will contain all the pets that were introduced to the community. Each week, we will publish an updated copy of this post to reflect new pets and owners that joined our community. This would be a running catalog that could be easily accessed by all. In this way, we are able to have a comprehensive record of pets and their owners in this community.
Who are behind Fur-friends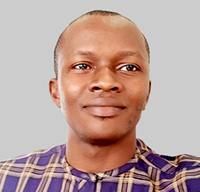 Founder
@focusnow is the brain behind this community. He is one of the Nigerian representatives of Steemit. He has worked hard recruiting and mentoring new users through his SteemAlive community. He loves pets and would like to share his passion with other pet lovers in Fur-friends.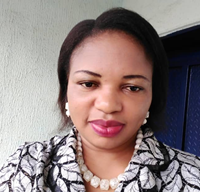 Moderator
@ngoenyi is one of the pillars of SteemALive community and shares similarly strong passion for pets. She will assist the founder to run Fur-friends. To show how commited she is, she had puchased two bunnies yesterday and built a small cage for them. She would soon introduce them to Fur-friends.

Note: Our logo was custom-designed by @mesonia and donated free of charge. We appreciate her creativity, kindness and generosity!
How Can you support this Community?
Introduce your pet to Fur-friends when called to do so and fully participate in our programs.
Follow @fur-friends
Delegate to @fur-friends
Resteem our posts, valuable votes are welcome too.
Outright donations of Steem and SBD can still be made to @fur-friends.
Conclusion
We are really excited about the birth of Fur-friends. We also want to use this opportunity to let @steemcurator01 know about this Community. We look forward to continued support from all you friends that own and value pets. Together, we can make Fur-friends the most popular destination for pet lovers around the globe.
Thank You so much

Written by:
@focusnow
For:
@fur-friends


Subscribe:::Discord.
:::Whatsapp :::join trail