The world is on alert as a result of an enemy that threatens the human race, WHO called for nations to get involved in the fight against this scourge. The virus is having serious consequences for WUHAN's economy.
Fuente
Wuhan, the epicenter of the outbreak of this virus is completely isolated, what in the past were streets and avenues traveled today have become "ghost" streets, by the time of this publication the death toll amounted to 425 and more than 20400 infected figure that is increasing.
As of today, most countries that have citizens in the Asian country are taking them back to their home countries. In the midst of this situation today they celebrated the start-up of a hospital built specifically for patients infected with the virus.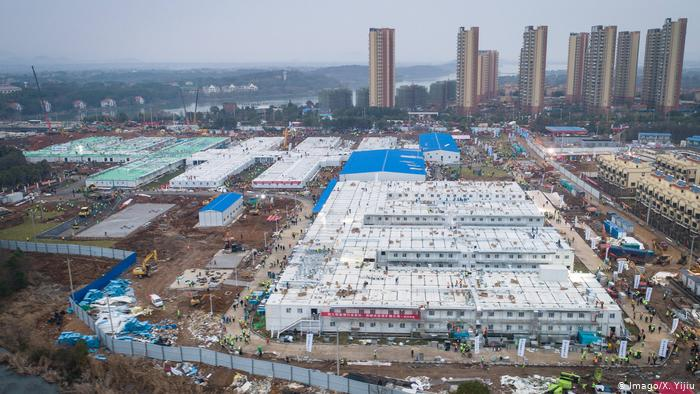 Fuente
Huoshenshan (Mountain of the Fire God)
#
The hospital was built in just 10 days, an impressive response from a nation considered the second power in the world, the images of the machinery and the personnel cramming the ground traveled the world as a test of seriousness and organization to face this health crisis , something difficult to match if we think of any of our countries in Latin America.
The hospital center has 1000 beds to receive only and exclusively patients infected with the coronavirus, but, in addition to this a second hospital is built that will have 1500 beds.
---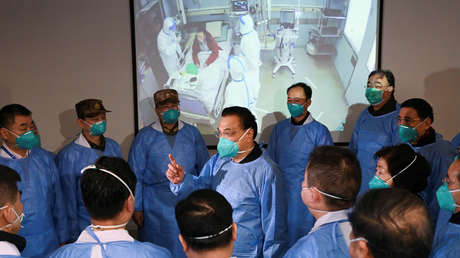 Fuente
Medical staff.
#
It is expected that the hospital will have 1,400 members of the medical personnel of the armed forces: 950 hospital workers from the Joint Logistic Support Force of the Armed Forces and 450 more from health universities of the Army, the Navy and the Air Force.
It also has a team of 15 experts dedicated especially to avoid infections within the hospital.
---
Investment
#
According to the government, the budget for the construction and for the material of the two hospitals rises to 300 million yuan (about 43 million dollars), an investment that is well worth the crisis that is going on.
| Building | Building | Building | Building |
| --- | --- | --- | --- |
| | | | |
Conclusions
#
China has responded to the threat as it is worthy of a power, although all the effort has not yet paid off in terms of eradicating the coronavirus, however, there is a great deployment of human and economic resources that tirelessly fight to stop and eradicate this threat to world health.
Now I wonder, what happens if a virus like this appears in some Latin American country? What answer would I have if it appeared in Venezuela? Do we have the resources and infrastructure necessary to face a situation of such magnitude?
Share your impression with me and let me know your opinion about this topic.
---
PROJECT #HOPE An Initiative to give hope!
---
Visit our website
[
)">
---