Hello dear friends, today I come with a very interesting publication, as you well know some of us have a small responsibility and that is to read this great book called "How to win friends and influence people ", I say great because even though I have not finished it yet, how much or how little I have read has been amazing. I think it can help us a lot to learn to understand others and to know how to socialize, particularly I am not a very sociable person or at least not as much as I would like, and I think these chapters will help me a lot to develop that quality.
I can see that for many people it is easy to put themselves in the other's place and I think that is something extremely important, being empathetic will help us understand that it is not only our problems that matter, it is also important to take others into account. Being self-centered people gets us nowhere, if we want to please others and have great friendships we must learn to give importance to their lives and their words.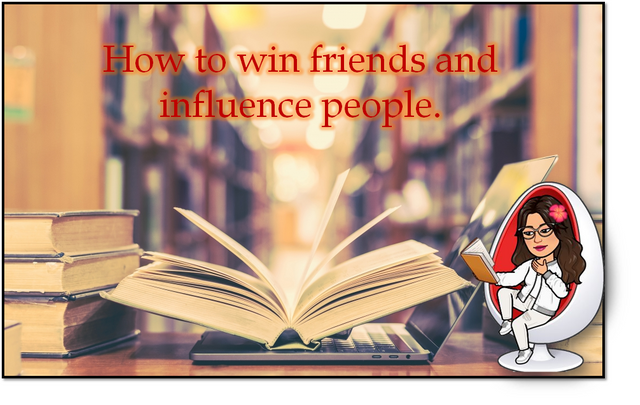 Source
I want to emphasize that I started reading this book days ago and I want to highlight some phrases that caught my attention and with which I agree:
The great goal of education is not knowledge, but action. (Herbert Spencer).
As we all know, education is one of the great pillars of any country, but I believe that it is useless to have a lot of titles or to read dozens of books if we do not put into practice what we have learned. In my case I am a doctor and I studied for 6 years, but if all I studied was not useful to help others feel better and to heal their wounds I think that would be 6 years lost.
Many people fill their mouths saying that they are very educated and have many careers, but when it comes to facing the different situations that life presents you with, they don't know what to do. Intelligence is not only measured by titles and subjects learned but by the capacity we have to solve those different problems we face daily. Or at least I think so. Do you agree?
In the book they also offer us 9 suggestions to be able to take advantage of it to the maximum, within those suggestions the number 6 called my attention a lot:
Learning is an active process, we learn by doing. (Bernard Shaw)
Nothing more certain, if we want to learn to do something not only the theoretical part is enough but also the practical part, I believe that it is more important to carry out the activities so that we can fix them in our mind than just reading. I don't know if you've noticed that there are many people today who know how to do activities without having a university degree.
Obviously I am not saying that we should not study, but that everything should go hand in hand, as a complement, if we learn something we should put it into practice in order to fix the learning better!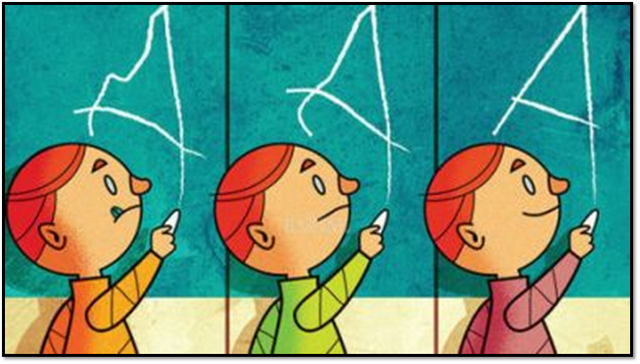 Source
On the other hand, I was able to read the third part of this book entitled It is not possible to win an argument. Which was recommended by our Leader @crypto.piotr and I sincerely found it very interesting.
Not always the best option will be the discussion, I believe that most of the times we put ourselves at the same level of the other person, usually that person just wants to make us angry or simply to unload with us his frustrations and unresolved problems. So the best thing we can do is "BE INTELLIGENT " not agreeing with them and playing their game won't make us better people or add anything to us, maybe a little bit of ego, but the truth is that it's worth more our peace of mind.
We all know that in the past our community went through some not so good times and received criticism, insults and abuses, but fortunately we have been able to handle it in the best way. They didn't manage to separate us but the opposite.
The acute angle should always be avoided. (Sr. Frank Gammond)
That sentence is very right, I know that we are impulsive people many times and that at the time of a discussion we do not think clearly, so many times the best thing is to keep silent or try to negotiate. There are people who are worth having on our side, so let's think if we win more by arguing and winning an enemy or negotiating and winning a friend or a good client?
I also know that there are people that we don't want around and that no matter how much we try to negotiate, we'll just waste our time. I think we should ignore these people and simply not waste our energy on making them think.
I think many of you know who I mean!
We gain more by avoiding than by expanding the problem.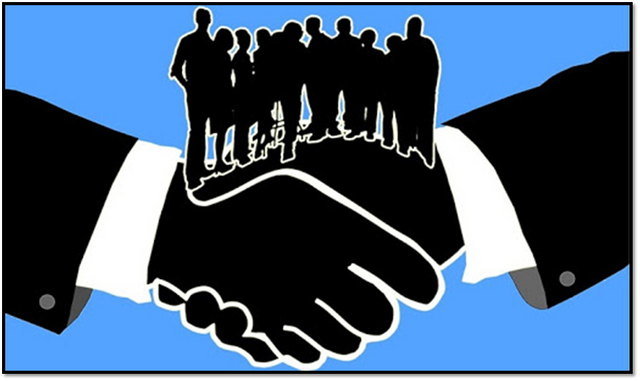 Source
Buda said:"Hate is never defeated by hate but by love," and a misunderstanding is never ended by discussion but by tact, diplomacy, conciliation, and a sincere desire to appreciate the point of view of others.
I think that is an excellent statement, many of us should put it into practice, the world would be a different matter if we were more concerned about giving love than creating conflict among ourselves. Most of us go through very difficult situations but that doesn't mean that others have to pay the consequences, our happiness depends only on us so let's assume our responsibilities.
For me it has been very rewarding to read this book, I sincerely recommend it with my eyes closed. It has many tools that can help us improve many aspects of our lives.
This is just the beginning of my journey through it, you will soon see another chapter in my publications.
Greetings and I hope you dare to read it!
Thanks for reading me!!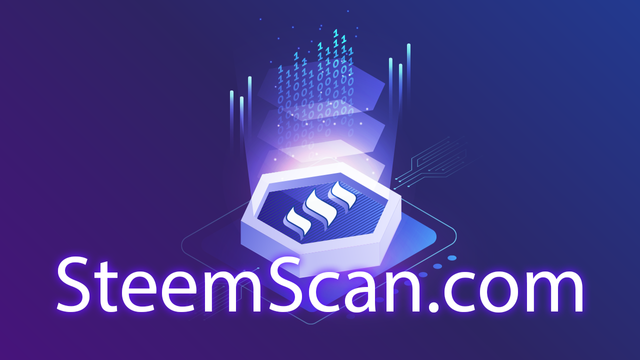 Source
Te invito a visitar STEEMSCAN si necesitas convertir steem a alguna otra criptomoneda de importancia. Puedes acceder al enlace pulsando Aquí.
Espero sea de gran ayuda para ti.