Howdy,
For the last few weeks, I have had a family of robins living right above my apartment door. Naturally, I decided to take their photos on multiple occasions. The mother robin was extremely upset every time I came in and out of the door and was frantic when I took photos of her chicks. She, however, was the invader. She's just lucky I didn't want scrambled eggs for breakfast!
NOTE: These were taken with my Moto X4 phone camera.
[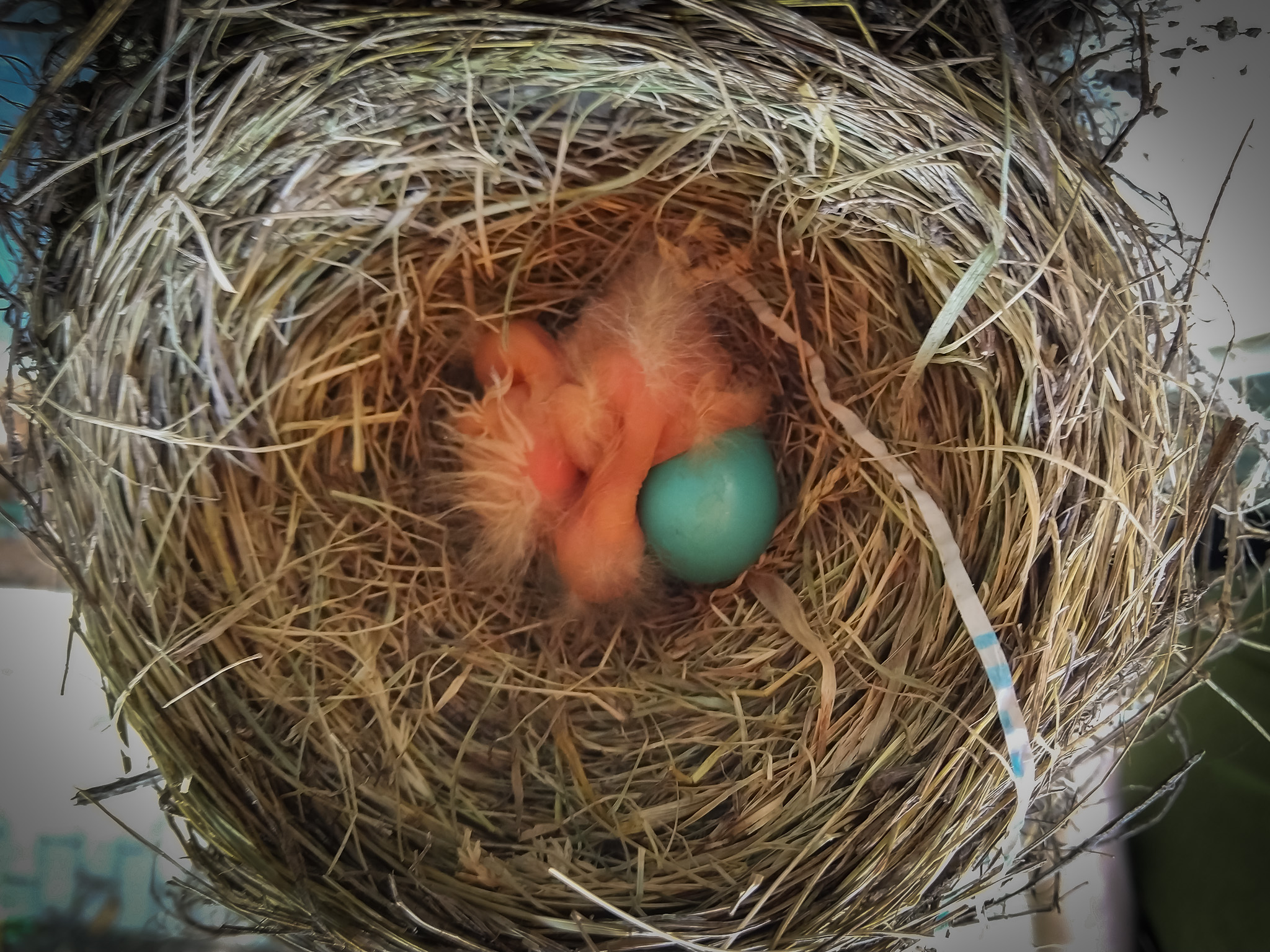 Aliens! Run!](
)
Because of the location of the nest on a light fixture above my door and under the eaves, there wasn't enough clearance for my Canon 7D. Getting these images involved standing precariously on a stool and blindly tapping the "shutter" spot on my mobile phone. All things considered, I think these turned out well enough.
[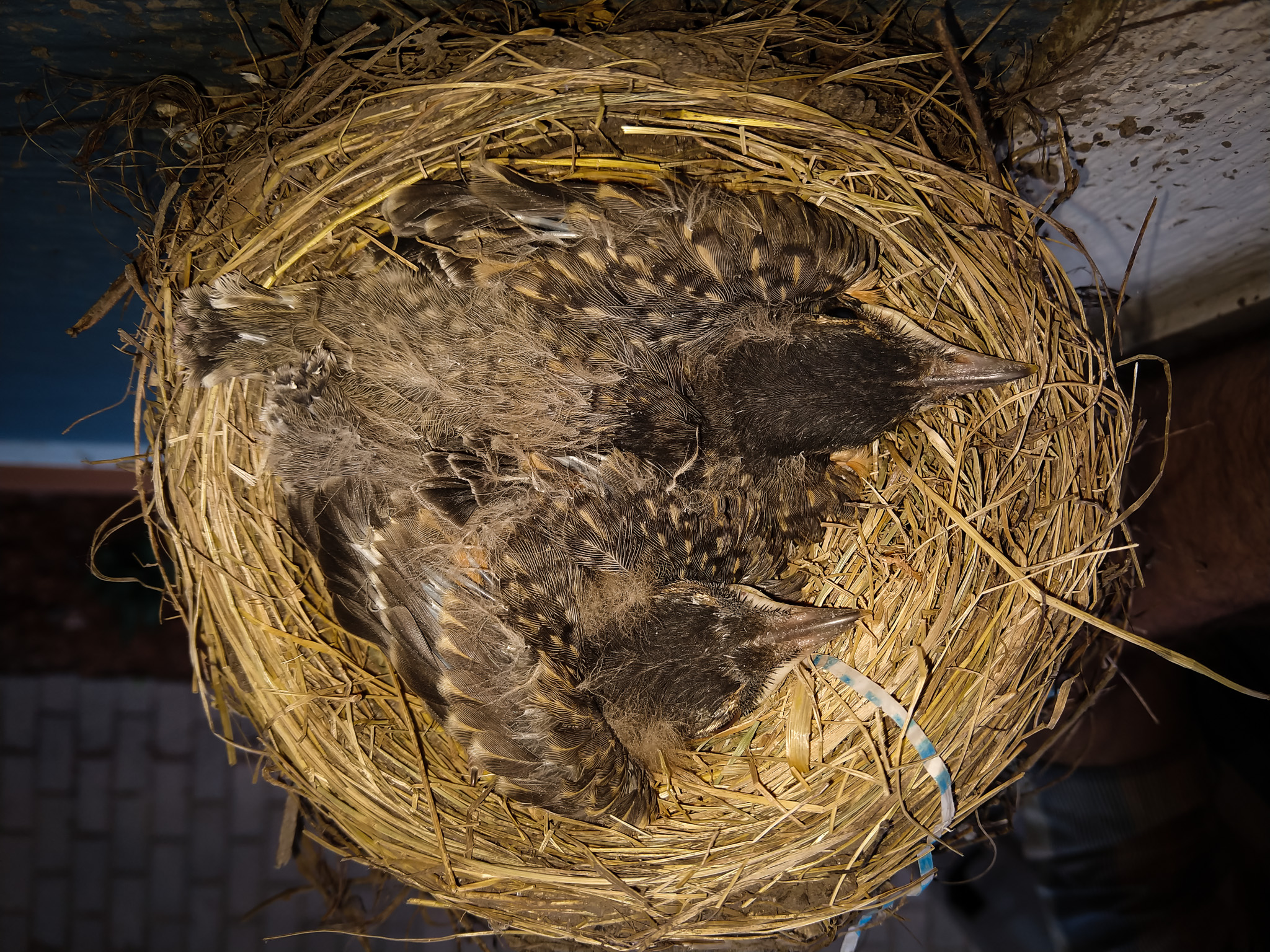 A Couple More Tweets](
)
They must have been hungry for the next two. When I put my phone above the nest, their heads went straight up and they started "peeping." "Peeep! Peeeep!" Immagine their disappointment, when the only thing they got was a flash in the face! Well, "Mom" was frantically fluttering overhead, so I'm sure they got lunch shortly after the "danger" was past.
[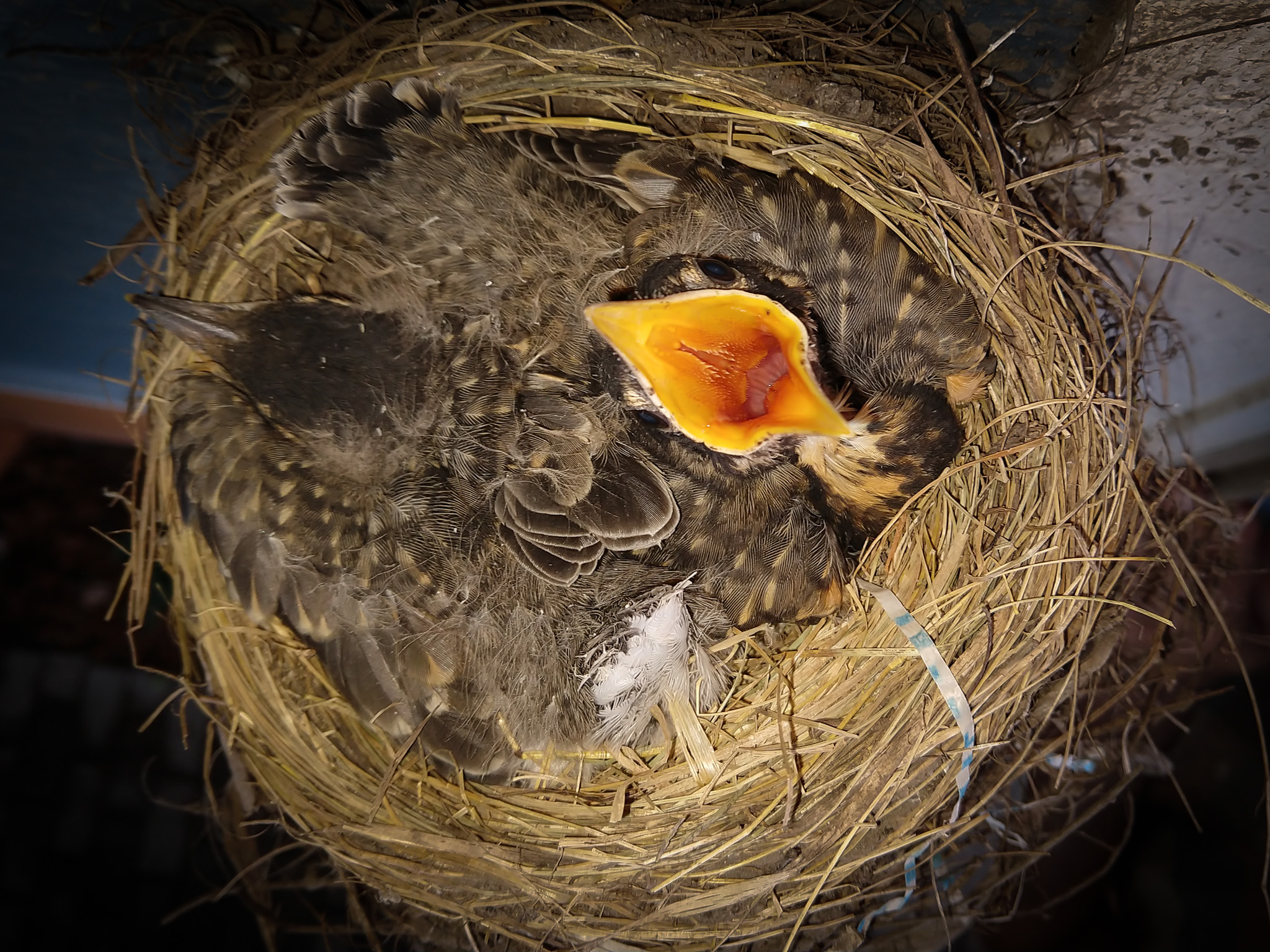 Brother's Got a Big Mouth](
)
It was fun to watch the chicks grow up, even if having an angry, chirping robin mother screetching at me got old quickly. At least they weren't red-winged blackbirds, though. I've had to use a tennis racket on those before!
[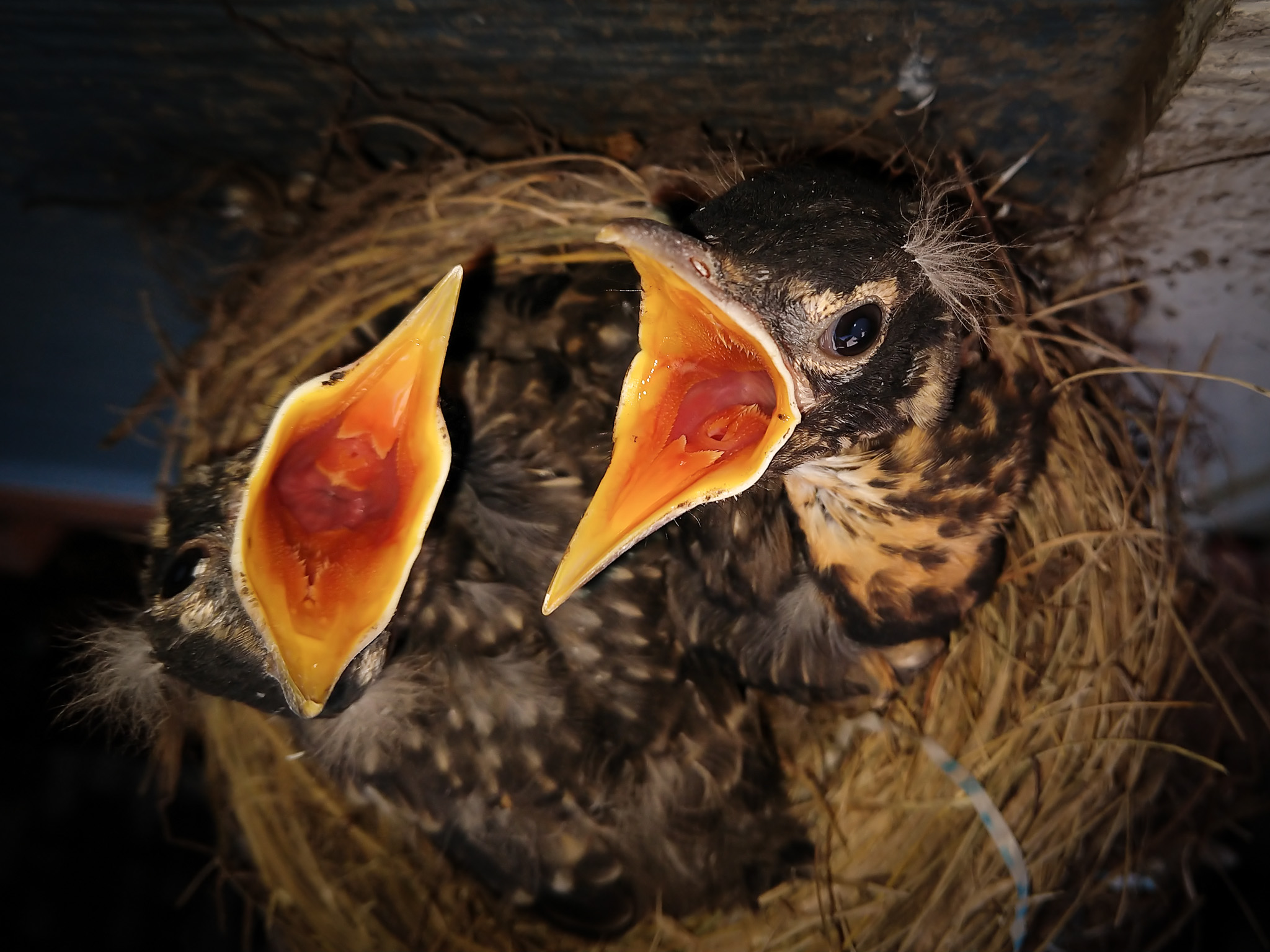 So Does His Sister](
)
The day after I took this last photo, they were gone. I saw one of the fledglings hopping away across the neighbor's yard, as its mother chirped the "Danger! Danger! That evil human is here!" call from a nearby tree.
Thank you for taking a look! If you enjoy my work, please click the upvote button. Comments are also greatly appreciated.
Cheers!