Howdy,
It is finally peak firefly season. They were a bit behind schedule, but the fields are sparkling! There are finally enough that I don't need to stack multiple photos.
[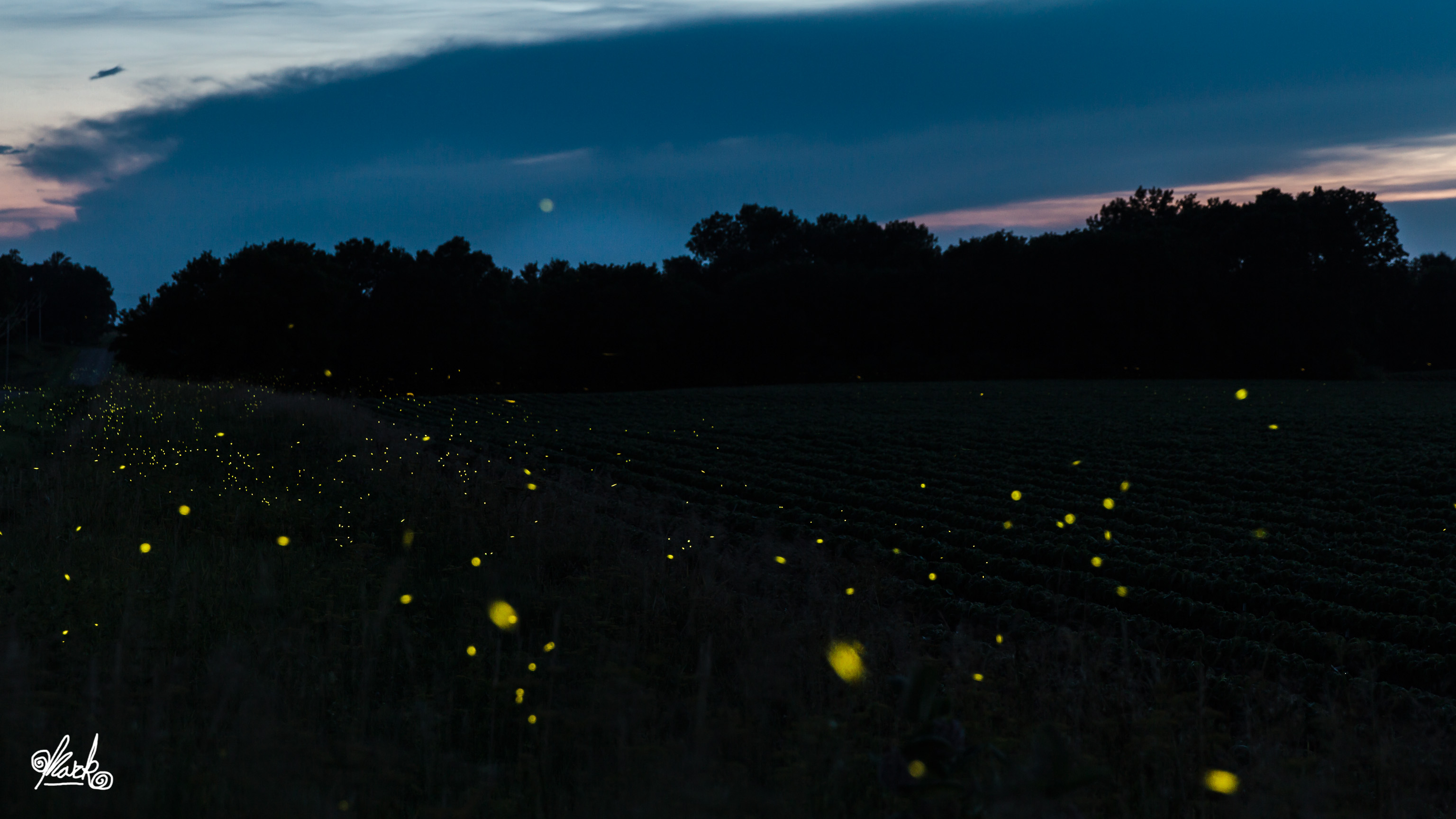 Not A Hallucination](
)
For those of you interested ittings:
| Settintting | Value |
| --- | --- |
| Exposure | 25 seconds |
| ISO | 800 |
**Apertu f/2.8
Where I ere I live in the USA, every town wants to have its own Independence Day fireworks display. In order to draw more people in, many of the smaller towns will launch theirs a day before ore after the 4th of July. I was in the middle of nowhere and not expecting to see any. This was a surprise!
[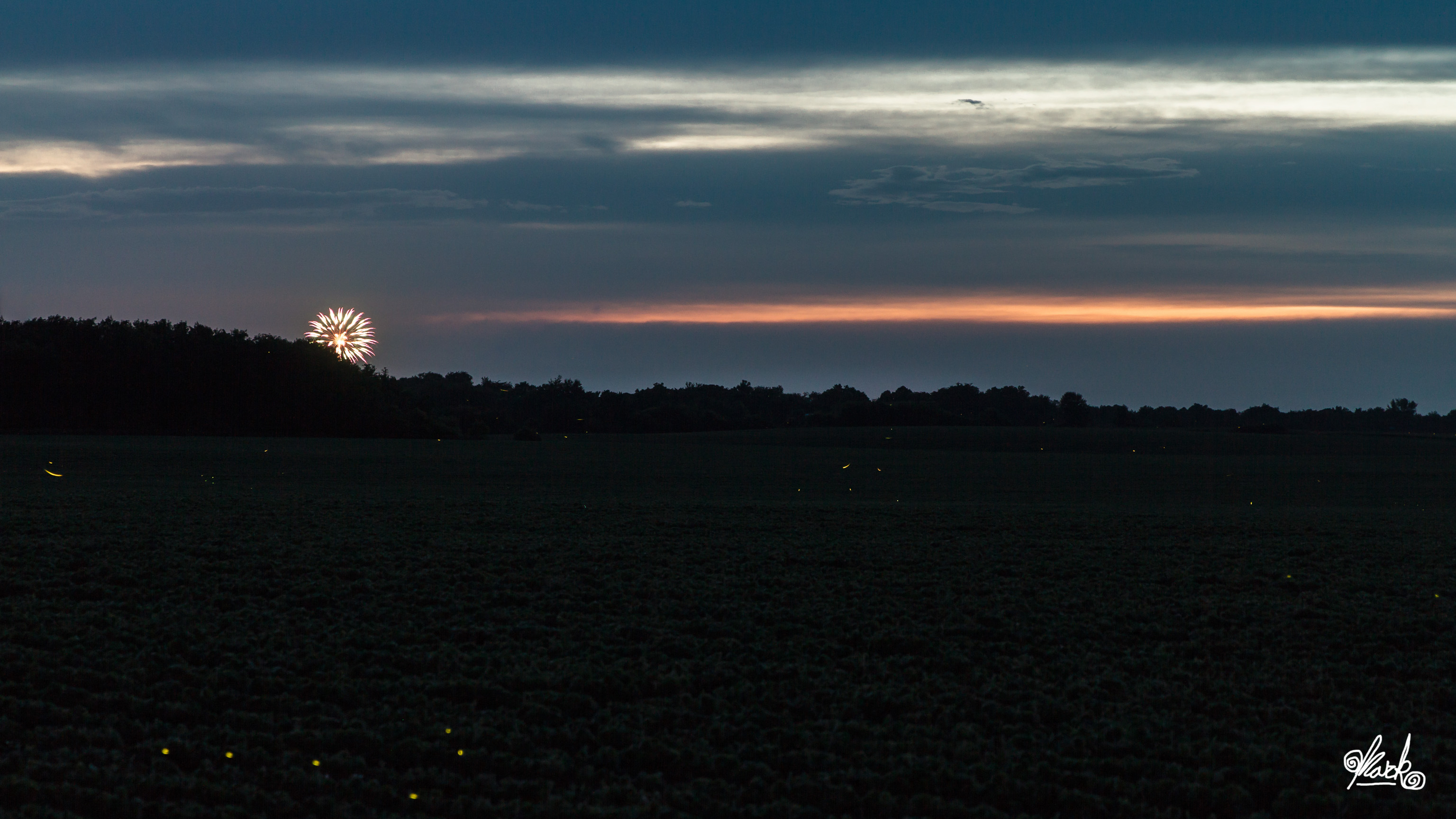 Firefly Glowed Too Hard](
)
Setting
Vag**
Value
Exposure
5 seconds
ISO
200
**Ape f/2.8
The mosq
The mosquitos were even worse than previous nights. However, I did make a bit of a discovery. Out at the state park, just beside the bison pen, there were significantly fewer of them. Whereas I had literally dozens of them attacking me at once by the field, there were only one or two of the vampiric vermin attacking me at the park.
[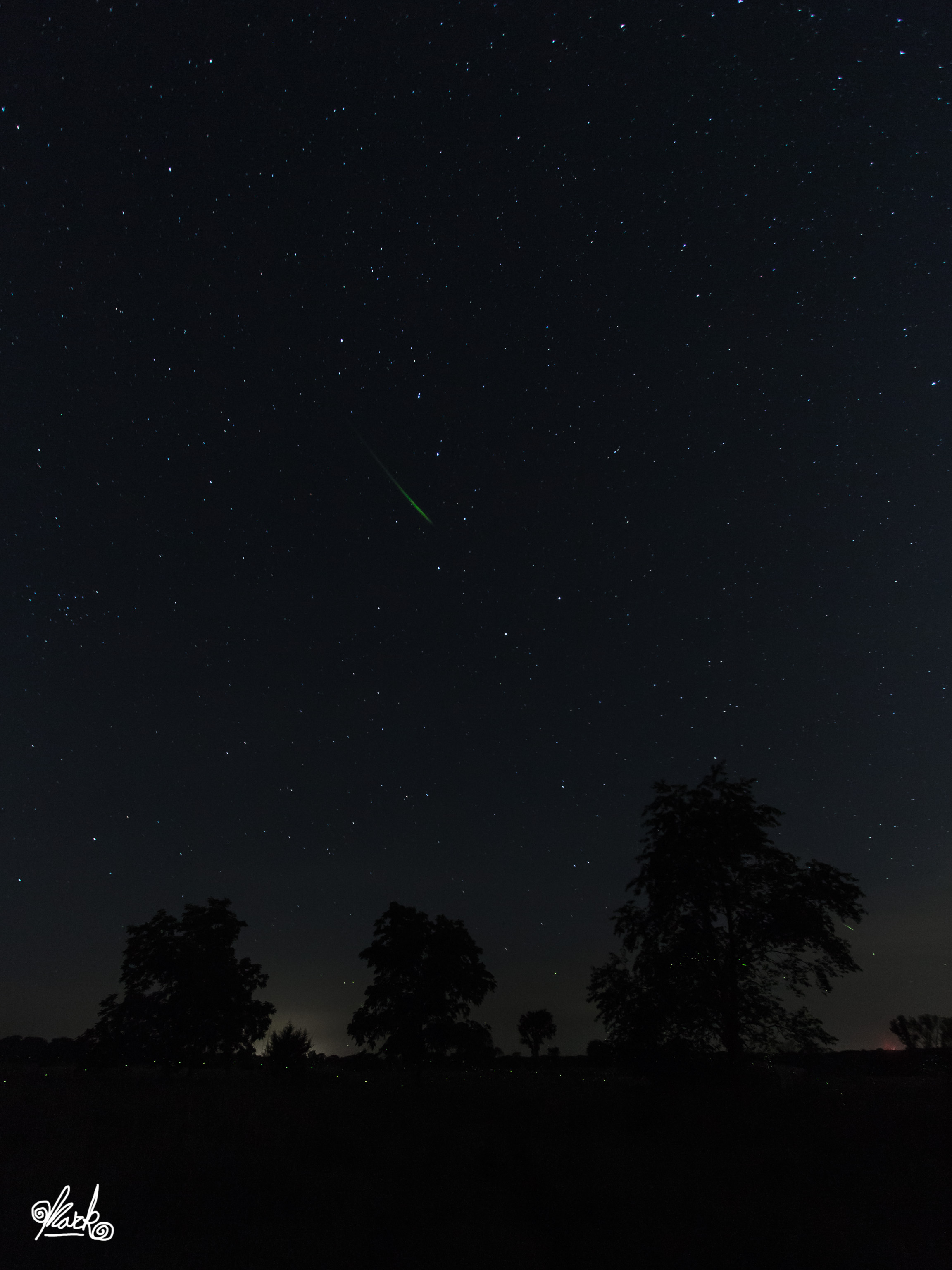 Green Comet](
)
Setting
Vating**
Value
Exposure
30 seconds
ISO
800
f/4
There ar/4
There aren't quite as many fireflies at the park, but more than enough for some interesting shots. It was so much mnore enjoyable taking photos without the pain of the mosquito swarm, too.
Once again, I managed to get the Milky Way and a shooting star in the same shot. I'm not sure how, as I seldom see shooting stars before the August meteor shower.
[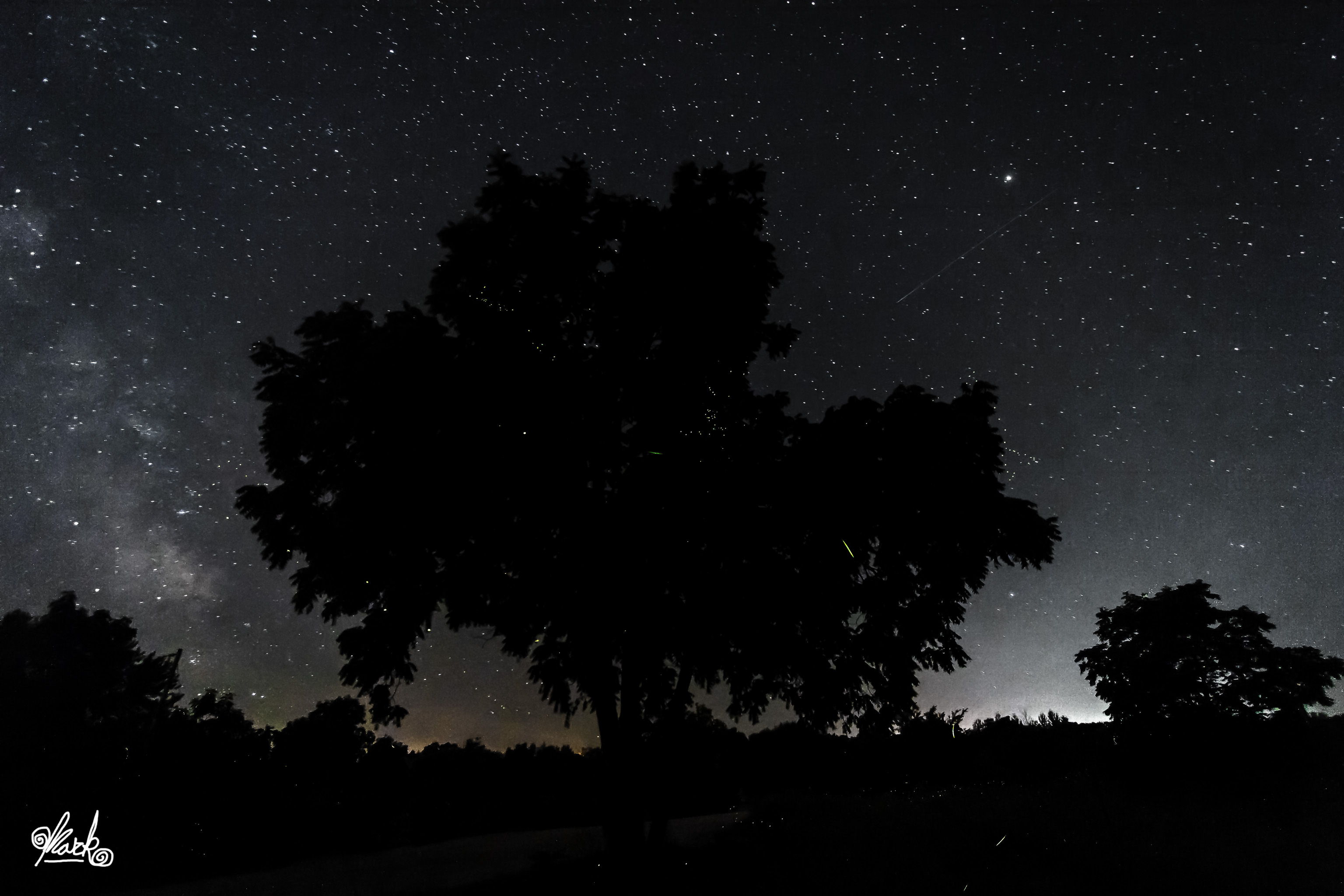 Tree of Sparkly](https://files.steempeak.com/file/steempeak/fotosdenada/bVQHiwic-Fircenter>

**Settinter>

Setting | Value
--- | ------------
Exposure | 30 seconds
ISO | 8 | f/4

The last| f/4

The last two photos were taken with my ultra-wide 10-22mm lens, which only lets in about half the light the 24-70 does. It complicates things a little, but the wider angle also allows me to take longer exposures without noticeable star trails.

For those of you interested in the technical end, this next one is the result of a much longer exposure:

[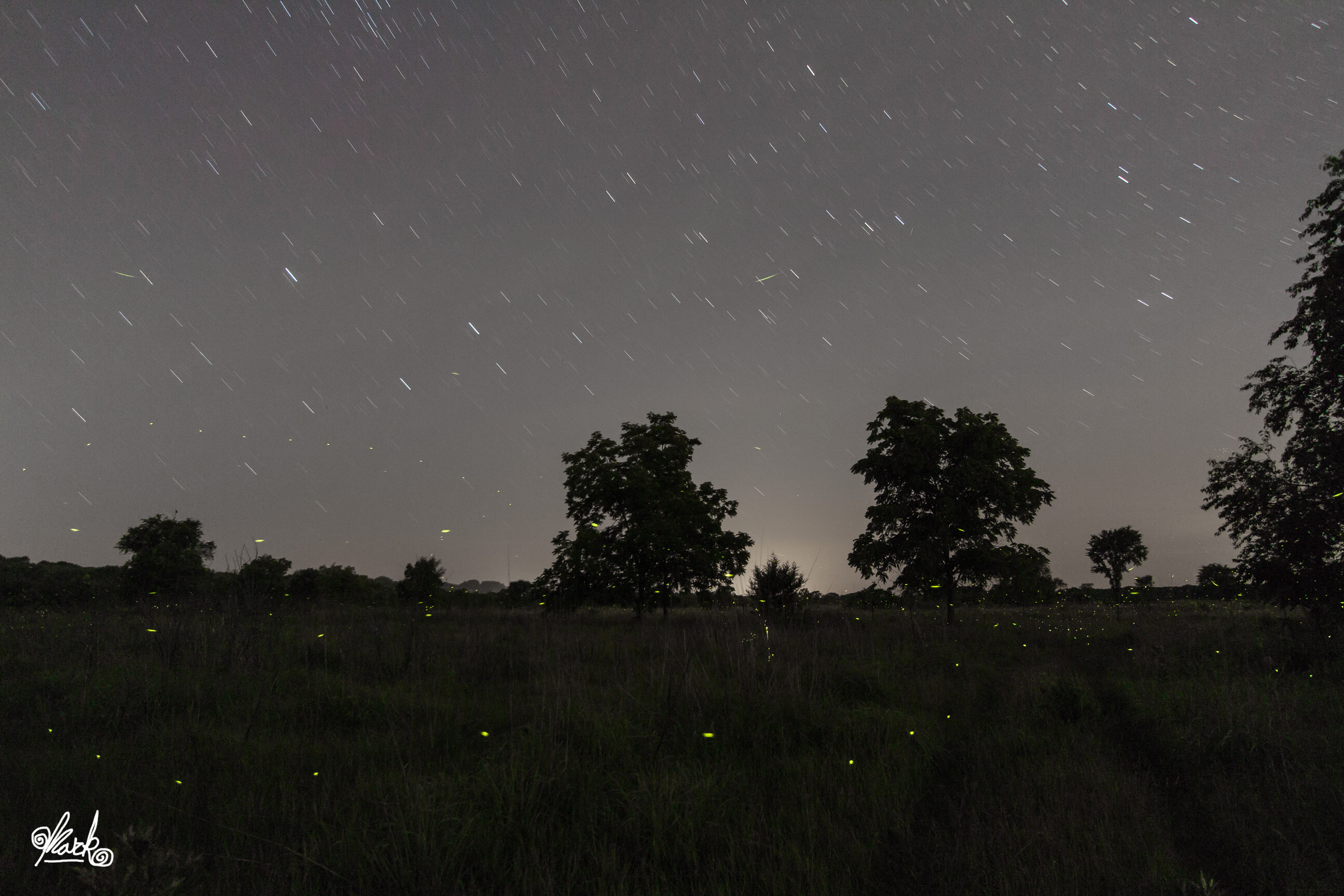 Star Trails](https://files.steempeak.com/file/steempeak/fotosdenada/poN9M3Wf-MM201920190703-Eter>

Techy stuff:

**S Techy stuff:
Setting | Value
--- | ------------
Exposure | 212 seconds
ISO | 800
Aperture | f/4
Gear used:
- Canon EOS 7D (original)
- Canon EF 24-70 f/2.8L IS II USM
- Canon EF-s 10-22mm F/3.5-4.5 USM
- Sturdy Tripod
- IR wireless shutter release
- Off! and Bug Soother insect repellent

Software
- Adobe Lightroom 4.1
- Adobe Photoshop Elements 13

Wish List
New camera body
... for higher quality images
Starlight filter (light pollution cancellation)
... to get rid of that pesky glow
Cable shutter release
... to thread through Jeep window and not become a human pincushion in need of a transfusion

Thank you for taking a look! If you enjoy my work, please click the upvote button. Comments are also greatly appreciated.

Cheers!
@fotosdenada