Howdy,
It's been a long week, but the weekend (and holiday break) are finally here! Well mostly. Anyway, my parents decided to go to Rochester's new-ish indoor farmer's market. I grabbed my camera and tagged along.
This is one of the buildings on the fairgrounds. The city has just added the second level for additional space and it made a great vantage point for some photos. After seeing the sunbeams in this next image, it's a shame I only brought the 24-70mm lens.
[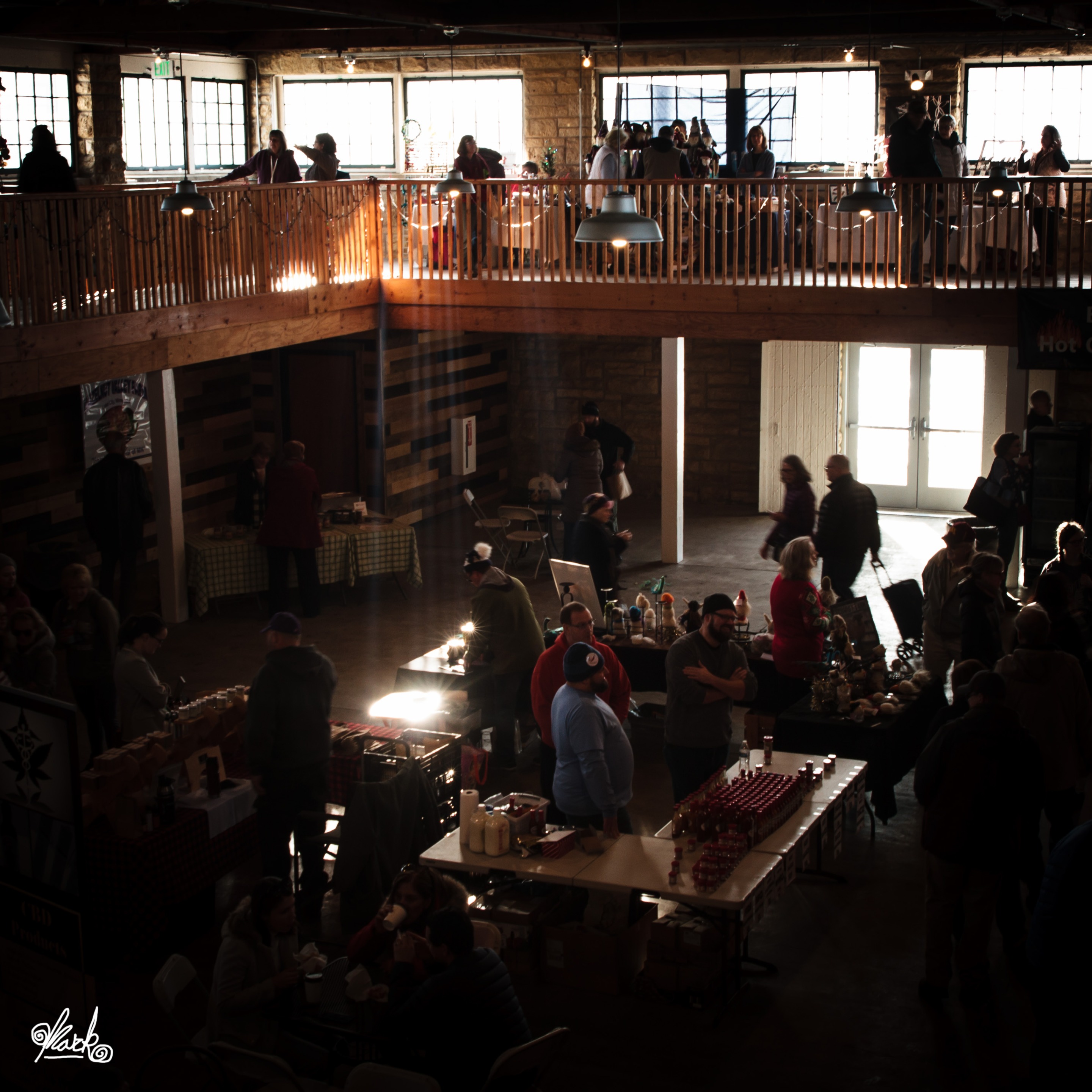 Alien Abduction Beams](
)
While there are lights hanging from the ceiling, the bright sunlight easily overpowered them. Today is the winter solstice, so even at 10:30 in the morning, the sun's angle was low enough to filter through the windows into the space and illuminate the shoppers. After about five minutes, I was able to capture this next one. There were a lot of shoppers casting shadows, but a momentary gap lit these onions up like a renaissance still life painting.
[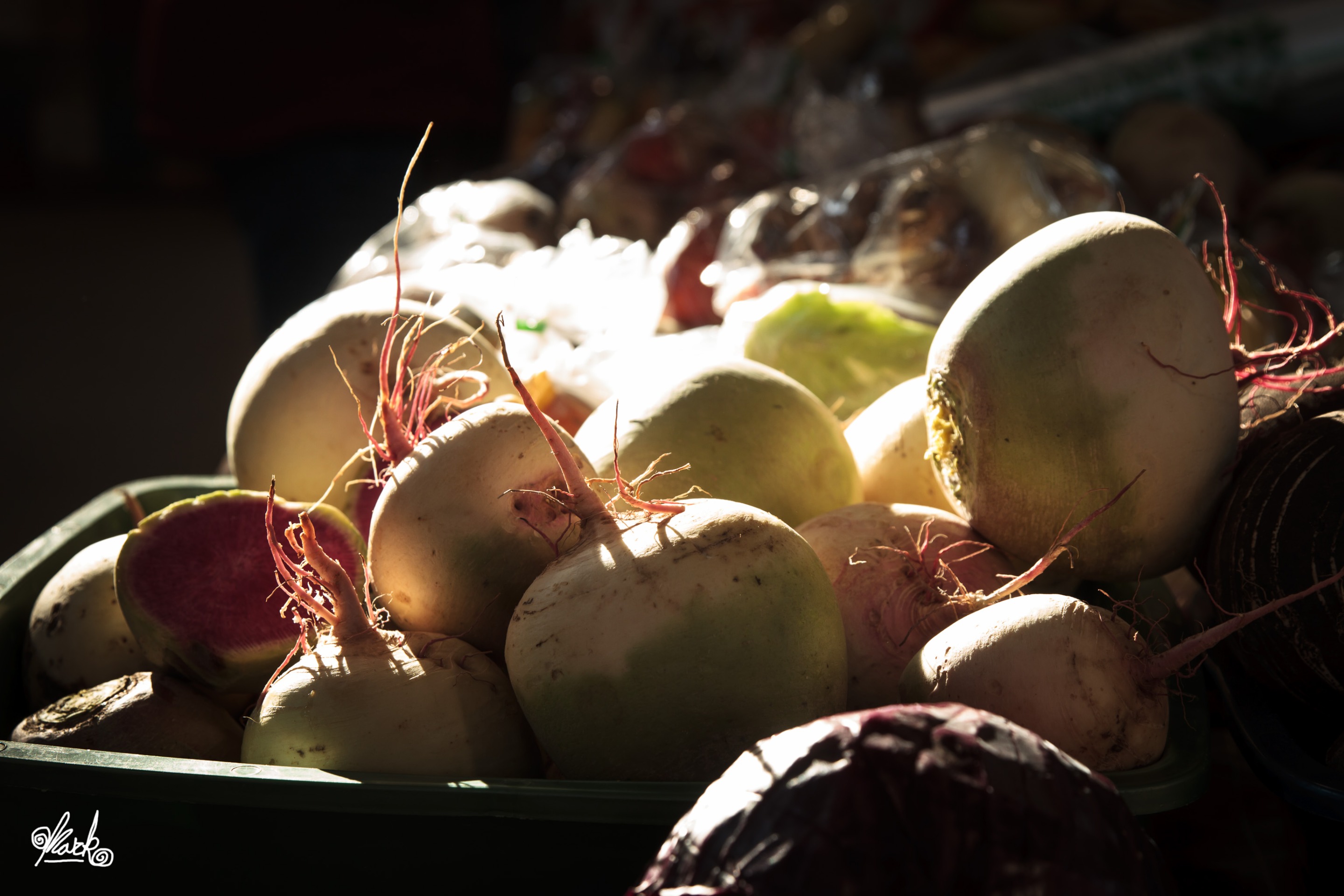 Natural Breath Fresheners](
)
Getting a good balance of light and dark is difficult, with such strong light. This next one was shot on the dark end, to preserve the color of the light coming through the door. As a result, it was difficult to recover detail in the darker areas of the image. It wouldn't win any awards, but the composition is nice and it captures the feel of the market.
[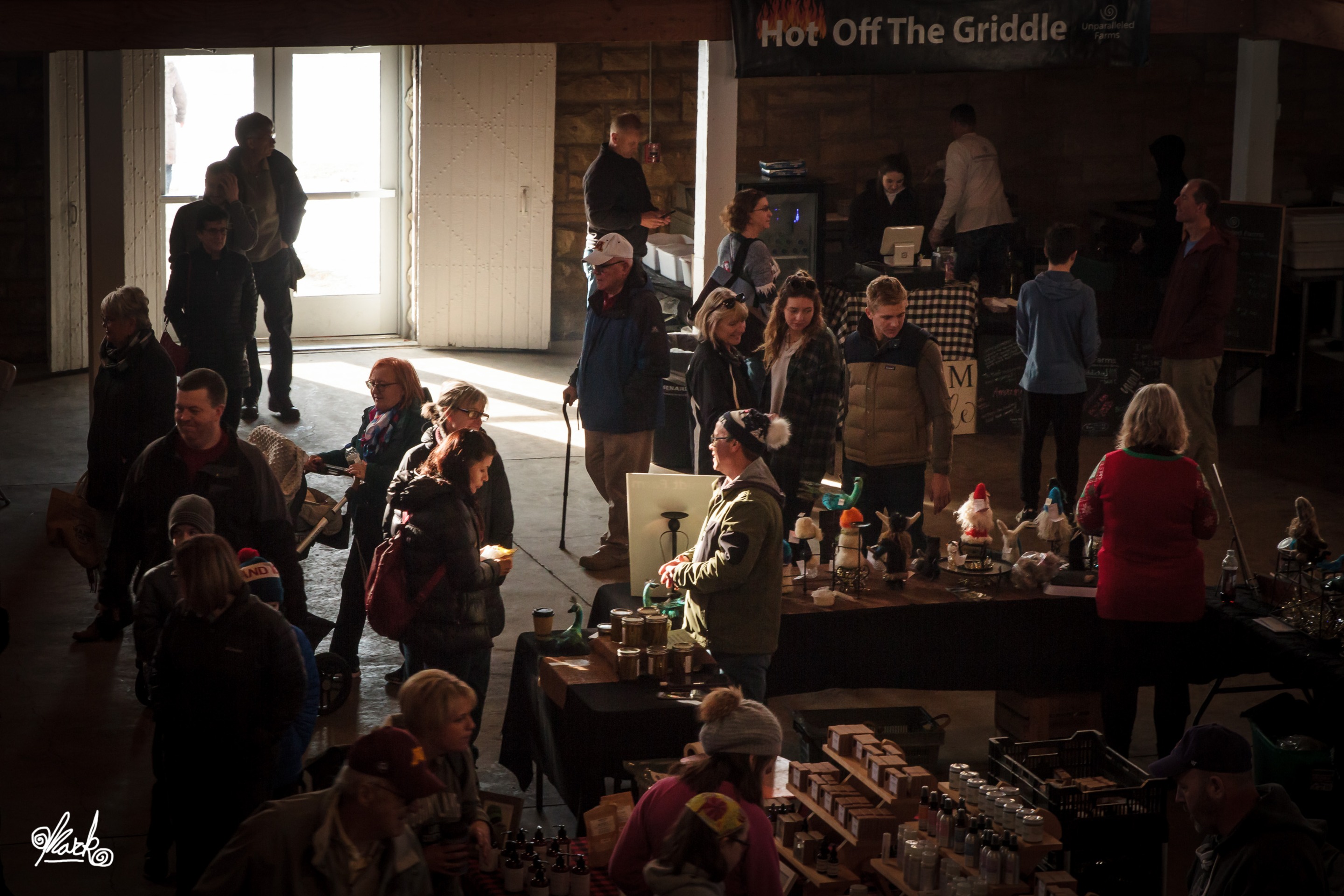 Still serving breakfast?](
)
As I mentioned in the beginning, it has been a very busy week. My Froday at work was a short day and I had a lot going on. Too much, it turns out. In focusing on getting all the major things done, I forgot to set my away message for the holiday break for email and telephone. I may have to go back to Mankato on Monday, despite having taken it off, to remedy this. I'll make it fun, somehow.
Thank you for taking a look! If you enjoy my work, please click the upvote button. Comments are also greatly appreciated.