Howdy,
At the time of this post's publication, it is officially my first day of work and I have just walked through the front door. Steempeak's post scheduling sure is handy!
As for today's subject matter, the corn harvest is coming to an end for 2019. A stretch of dry weather has allowed farmers to get out in the fields and, for the most part, get their corn collected. There were a few still out harvesting, though, and I set out ot see what there was to see.
[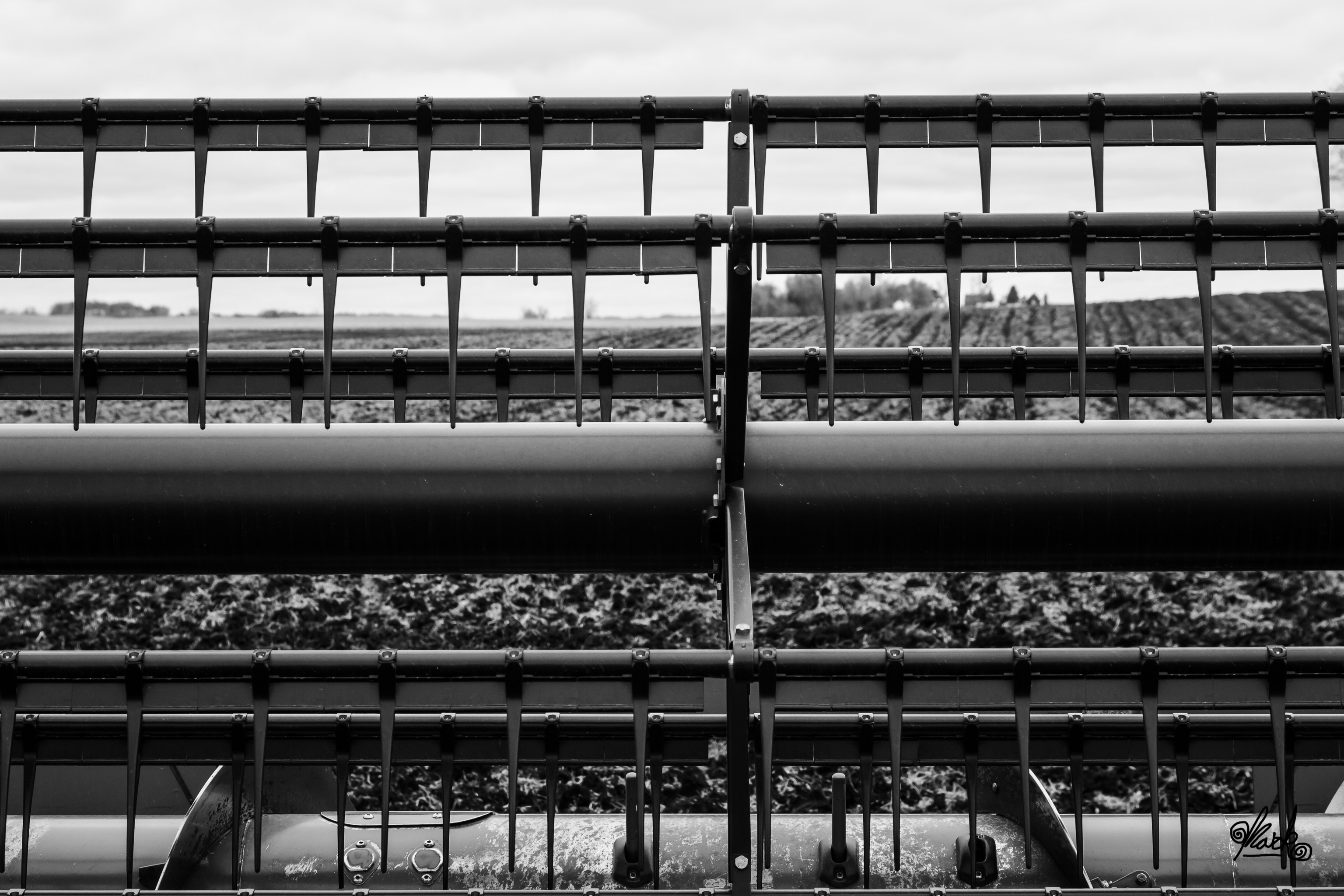 Metal Monster](
)
From what I could gather, this appears to be an auger platform for harvesting shorter grains. I am going to venture a guess that this one is used for soy beans, as it is one of the major crops grown in southern Minnesota, although corn is still the momst prevalent.
The one above was parked on a trailer along the edge of a field. A little ways up the road, I found another one attached to a harvester.
[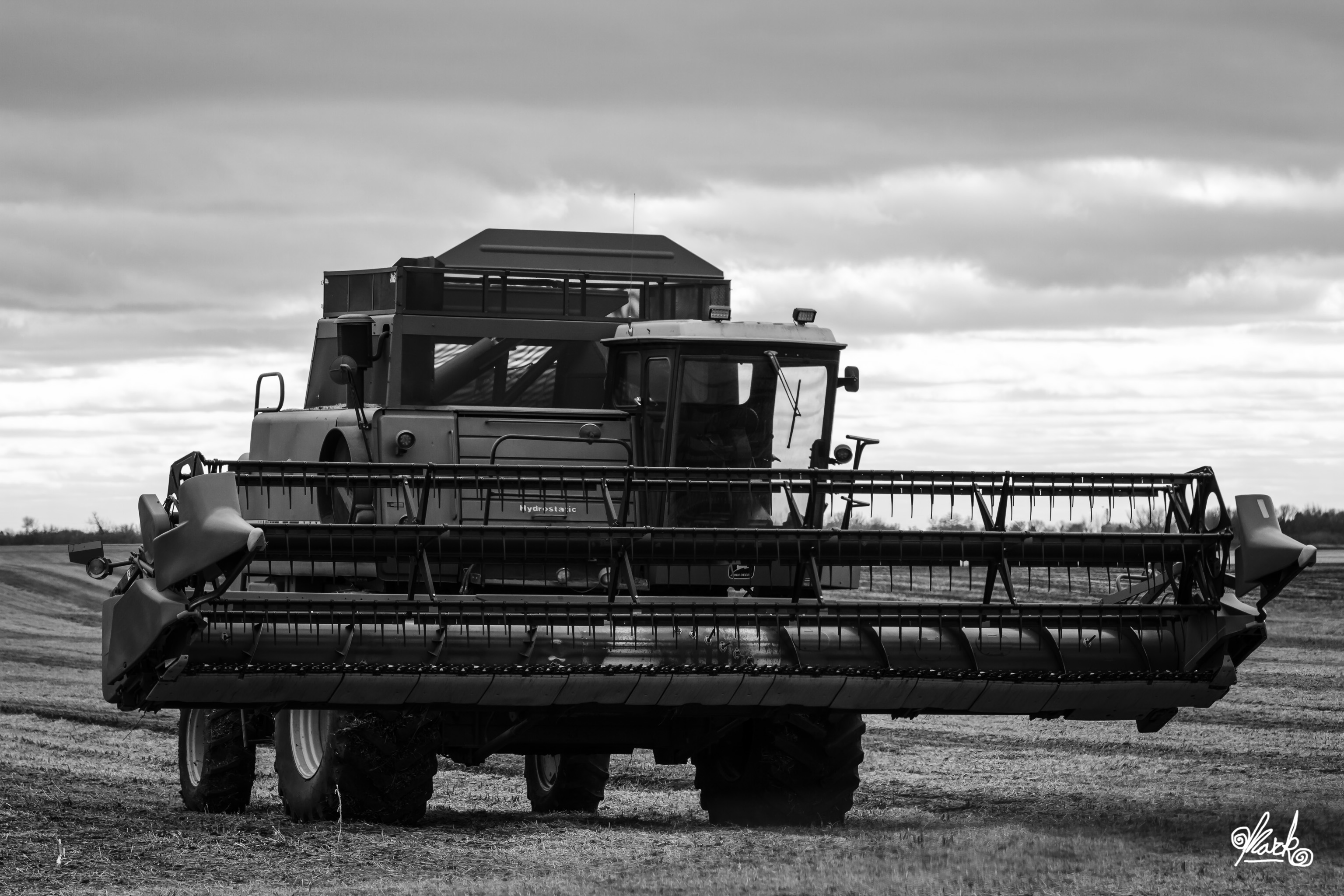 Lawn Mower XXXL](
)
This is one of the best times to drive around in farm country, if you like seeing interesting textures in the fields. The variety of crops and different machinery used leave fascinating patterns of lines across the fields. This one appears to have been harvested in one direction, then trimmed and raked in another.
[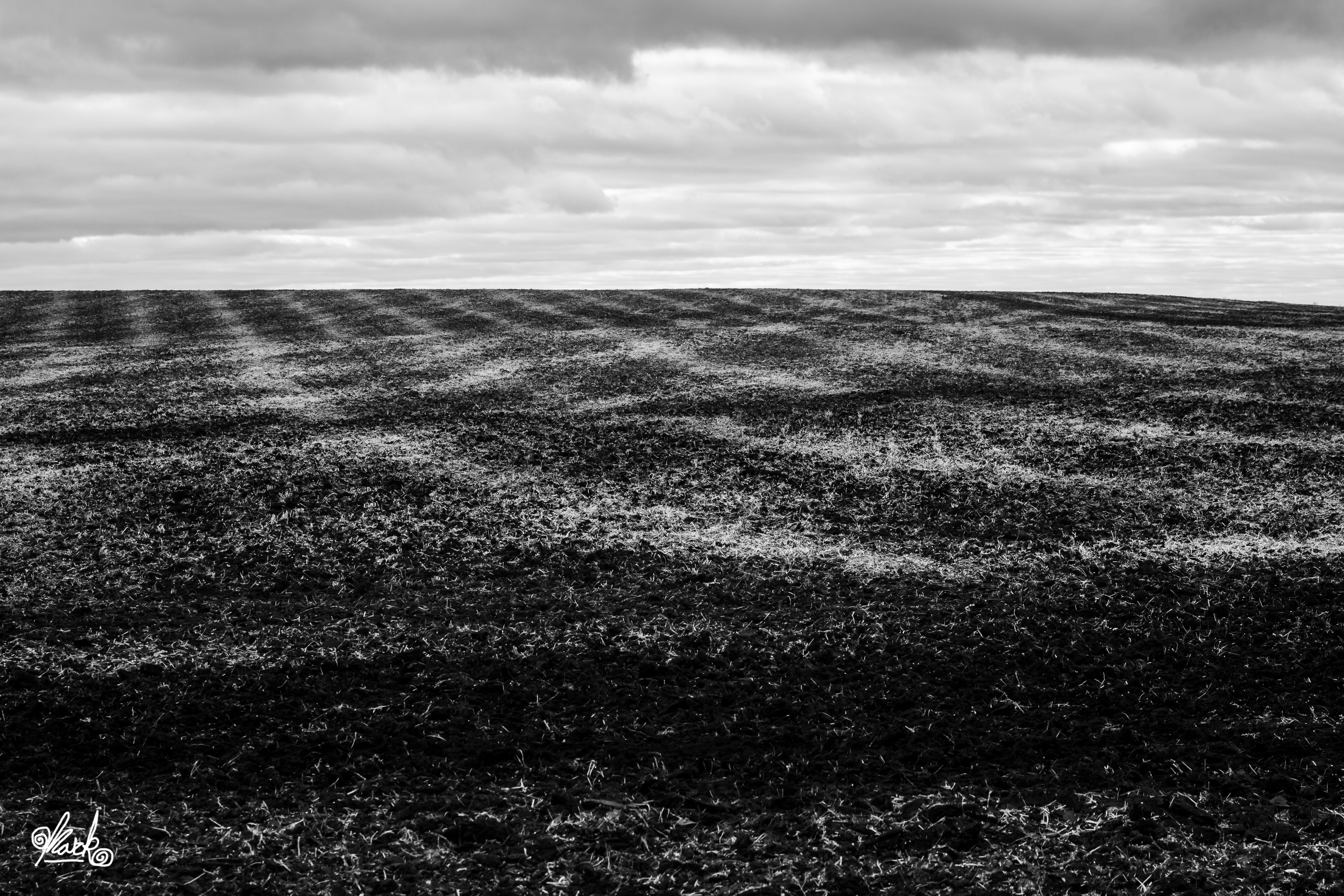 It's Plaid!](
)
This next one caught my attention and I just had to get a photo. It looks as if they're about to have a confrontation!
[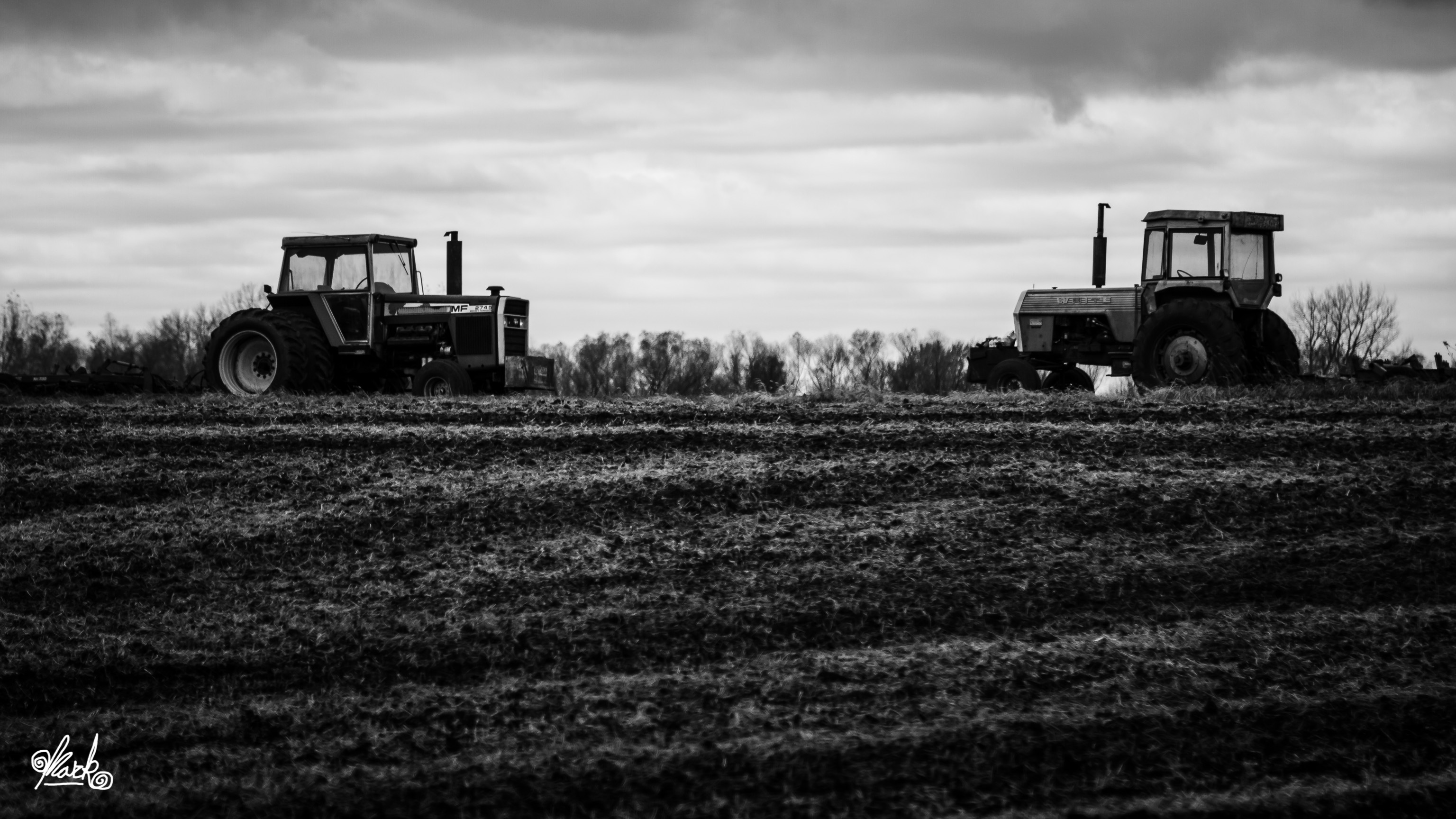 "High Noon"](
)
And, of course, there are the corn harvesters. These beasties have pointy, scary-looking "teeth" coming off the front of them and you would definitely not want to be in front of one in the field. I wasn't able to find one parked, so that I could get a photo of those jagged fangs, but I did come across one working in the field.
[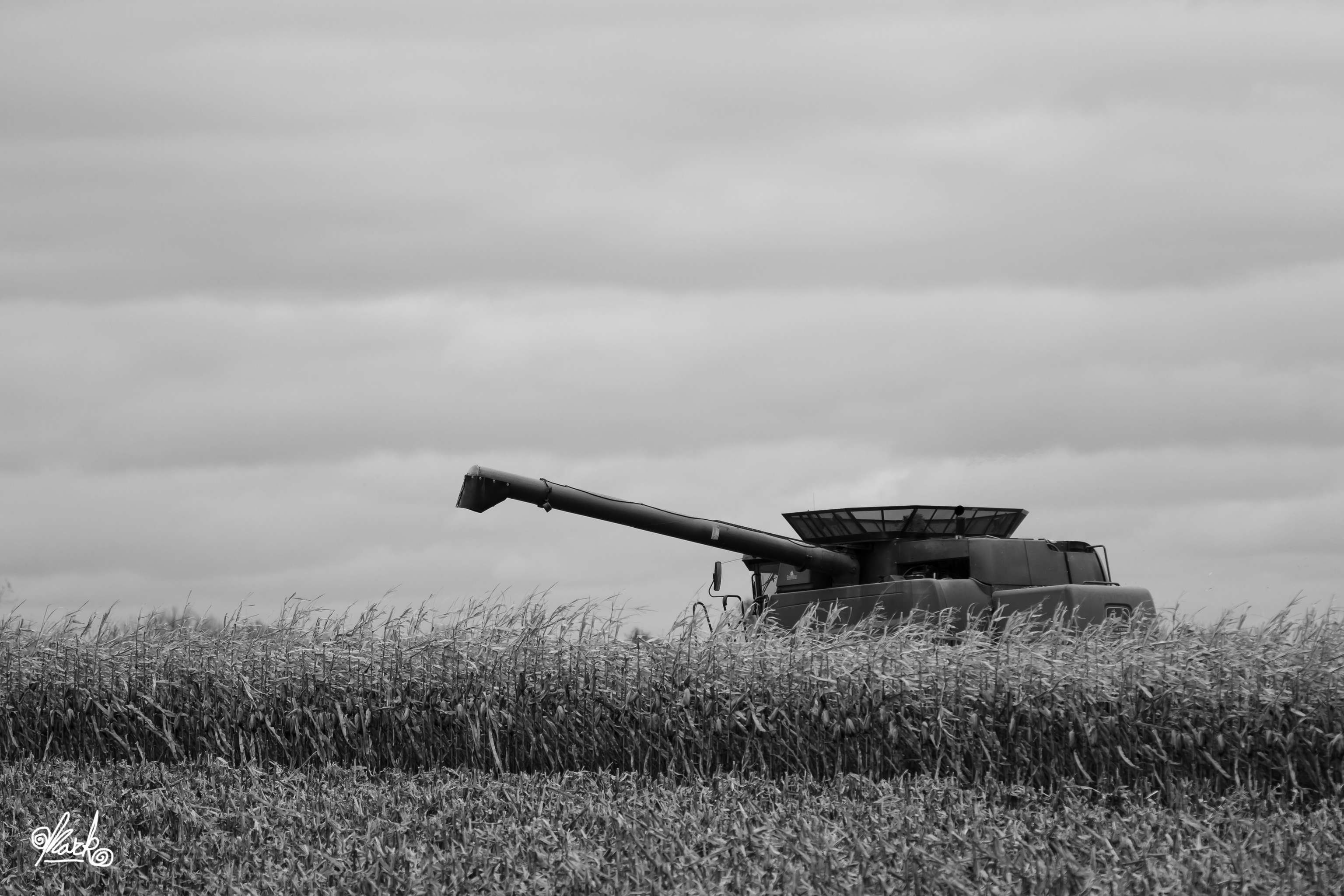 Steel Brontosaurus](
)
Despite looking like the head of a metal beast, the long protrusion is where separated corn is ejected from the machinery. The boom moves and can be swung over a variety of trailers or holding containers.
... but it still looks like a metal dinosaur to me!
[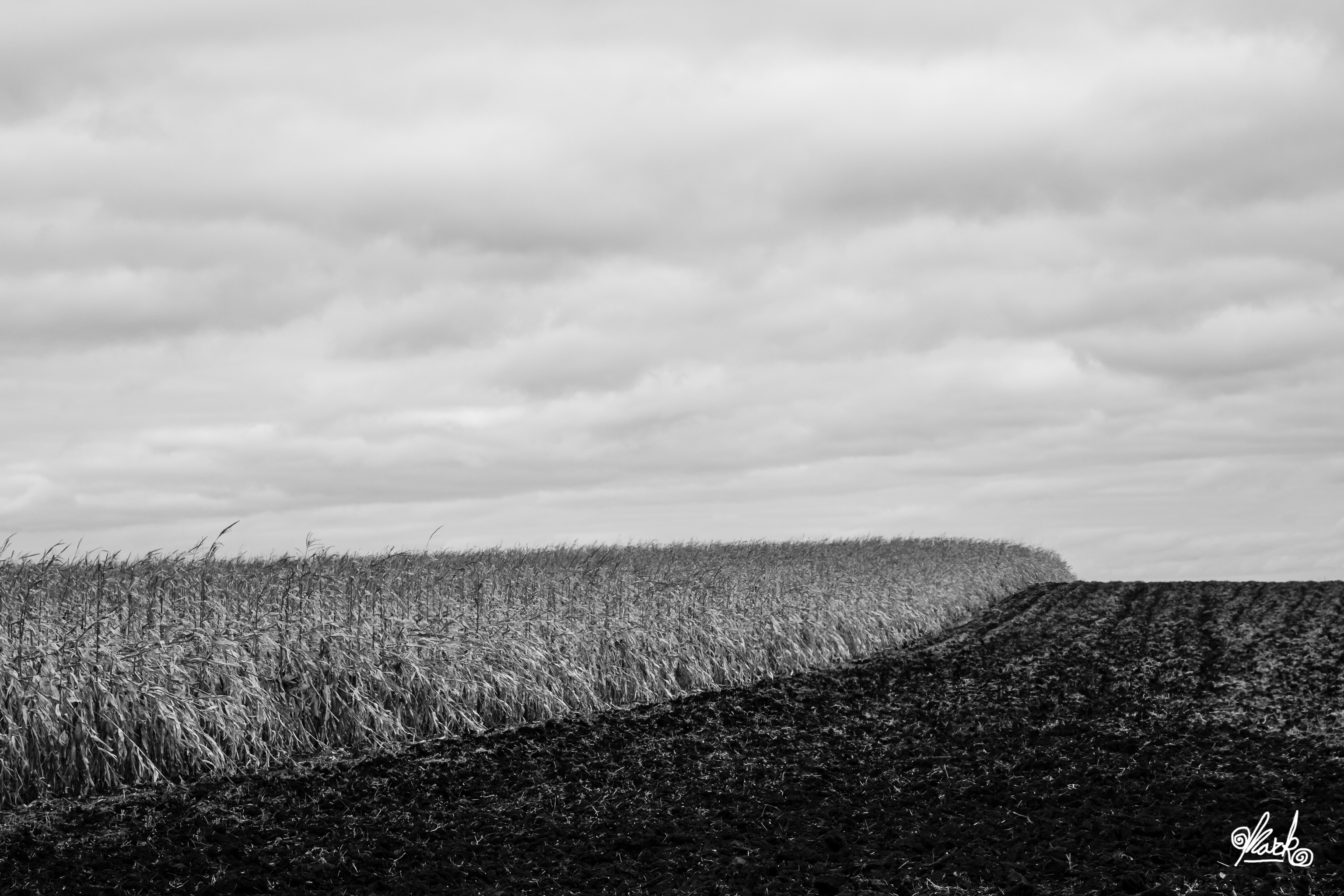 Really Corny Agricultural Photo](
)
As for employment, only time will tell what this job is like. The company is among the top in my state, in terms of employee satisfaction. That should be a huge improvement over the photo studio I once worked for, where there was more turnover than in a pancake restaurant.
Thank you for taking a look! If you enjoy my work, please click the upvote button. Comments are also greatly appreciated.