Howdy,
My days in Mankato, Minnesota are likely numbered. Since graduation, I've been looking for employment all over the nation and even internationally. Nothing good has turned up, yet, but something will likely take me away from this corner of the world sooner rather than later.
... and maybe for the best. Those of you that follow me have seen photos of the beautiful unmarked watertfall, Triple Falls, in previous posts. I've consistently gone to the falls to relax and get away from the city life and find some solitude in nature.
Over the summer, I've noticed a new trend. Litter. Dumping. Obnoxious visitors. There's nothing worse than climbing down the trail to find something like this:
[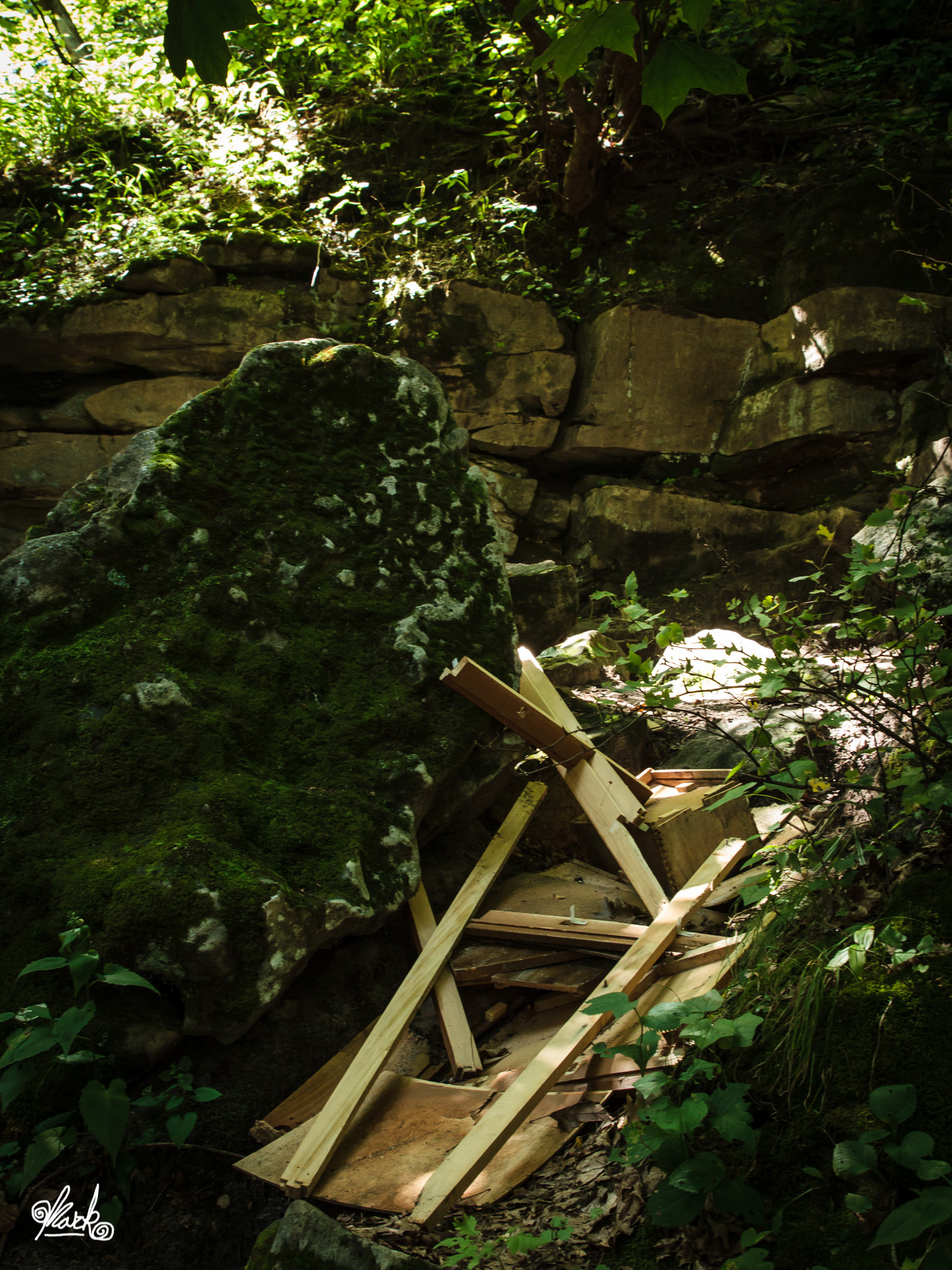 A... dresser?!](
)
Firstly, how did someone get a dresser this far? It's not an easy trail and includes climbing over boulders. Secondly... WHY?! What is the point of bringing your dresser to a scenic waterfall, trashing it in the gorge, and leaving the rubble?
A little further along, I was treated to some more lovely human modifications. Apparently, the party crowd is back. High school and college kids frequently kayak down the river and stop here. While most seem conscientious enough, some of them like to leave their trash after the party's over.
[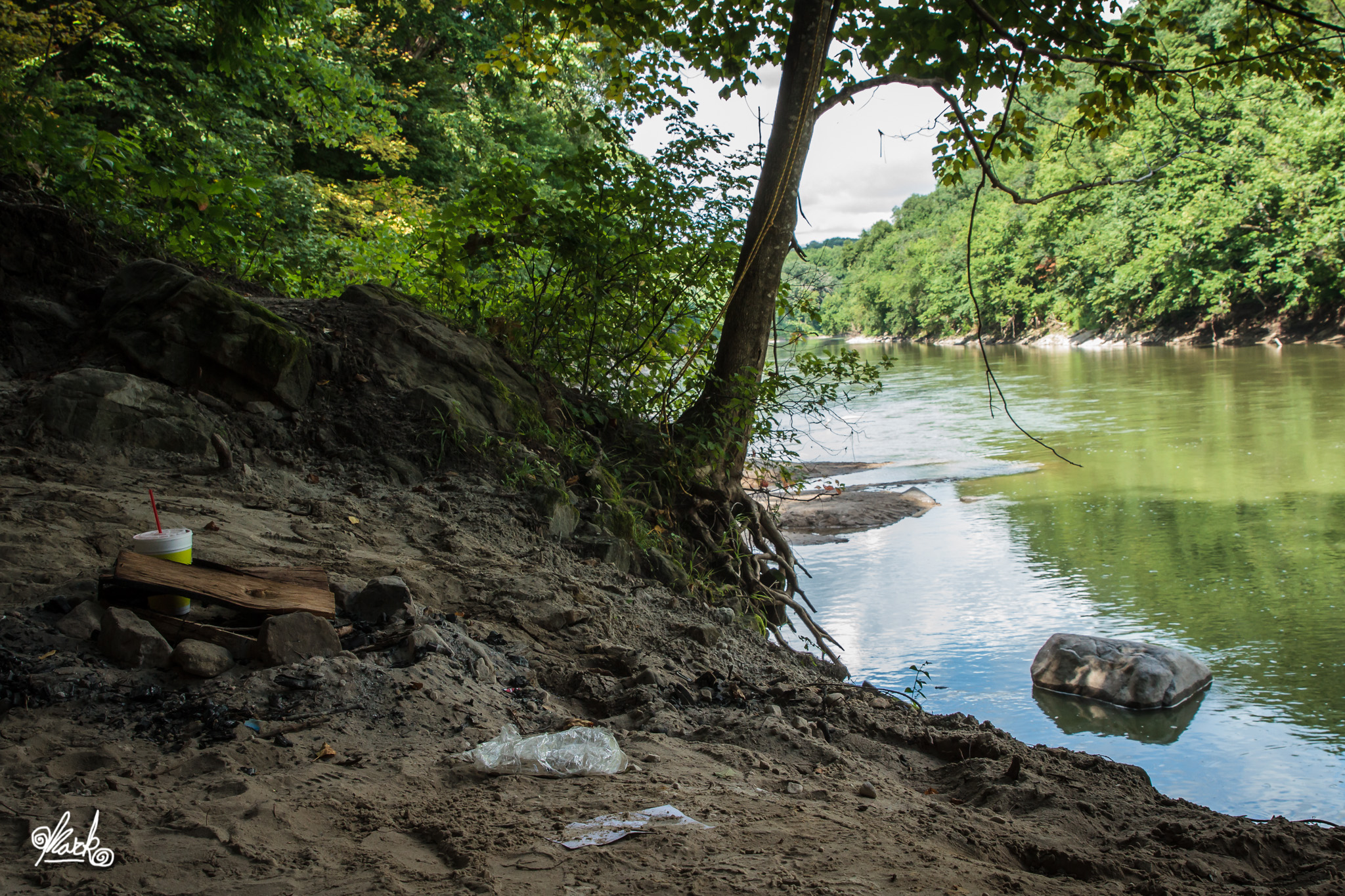 Human contribution to natural beauty](
)
Just off the camera to the right, these miscreants have shoved dozens of beer cans, broken bottles, and plastic into a crack under the sandstone ledge. A little further down the trail, I found this gem:
[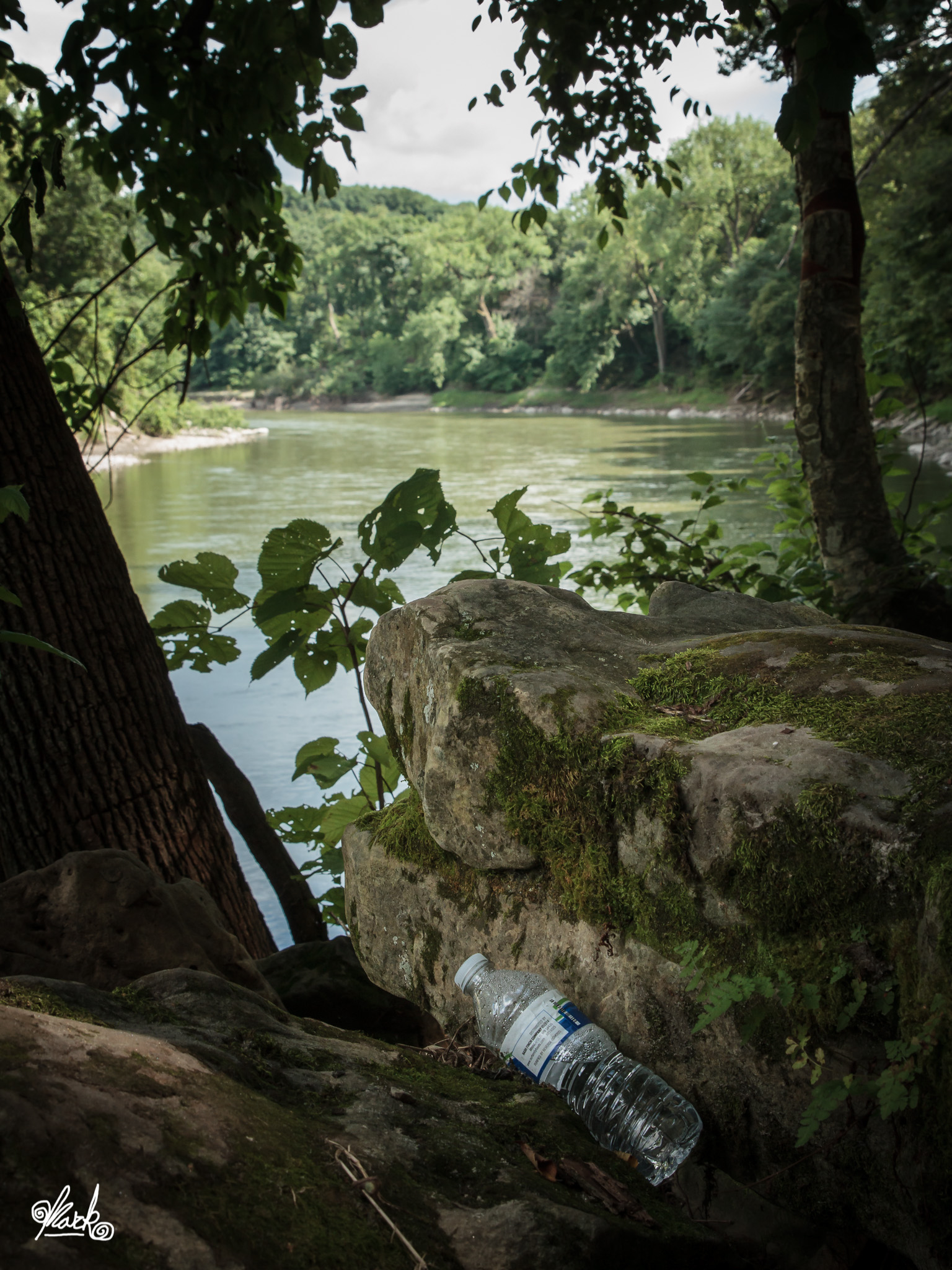 Thirsty?](
)
This is reallñy a great photo. You can't drink the river water because of pollution from farm run-off, so people bring their own water in a bottle. They further pollute the area by leaving the water bottles at the river. I heard a report on Public Radio, saying that 40% of Minnesota's waterways are now polluted.
I would pick the litter up, but I've done so a few times now and it's always back the next time I visit. Like I said in the beginning, I won't likely be around here much longer. Maybe they'll learn to pick up after themselves?
Here is a photo of the falls from about a month ago:
[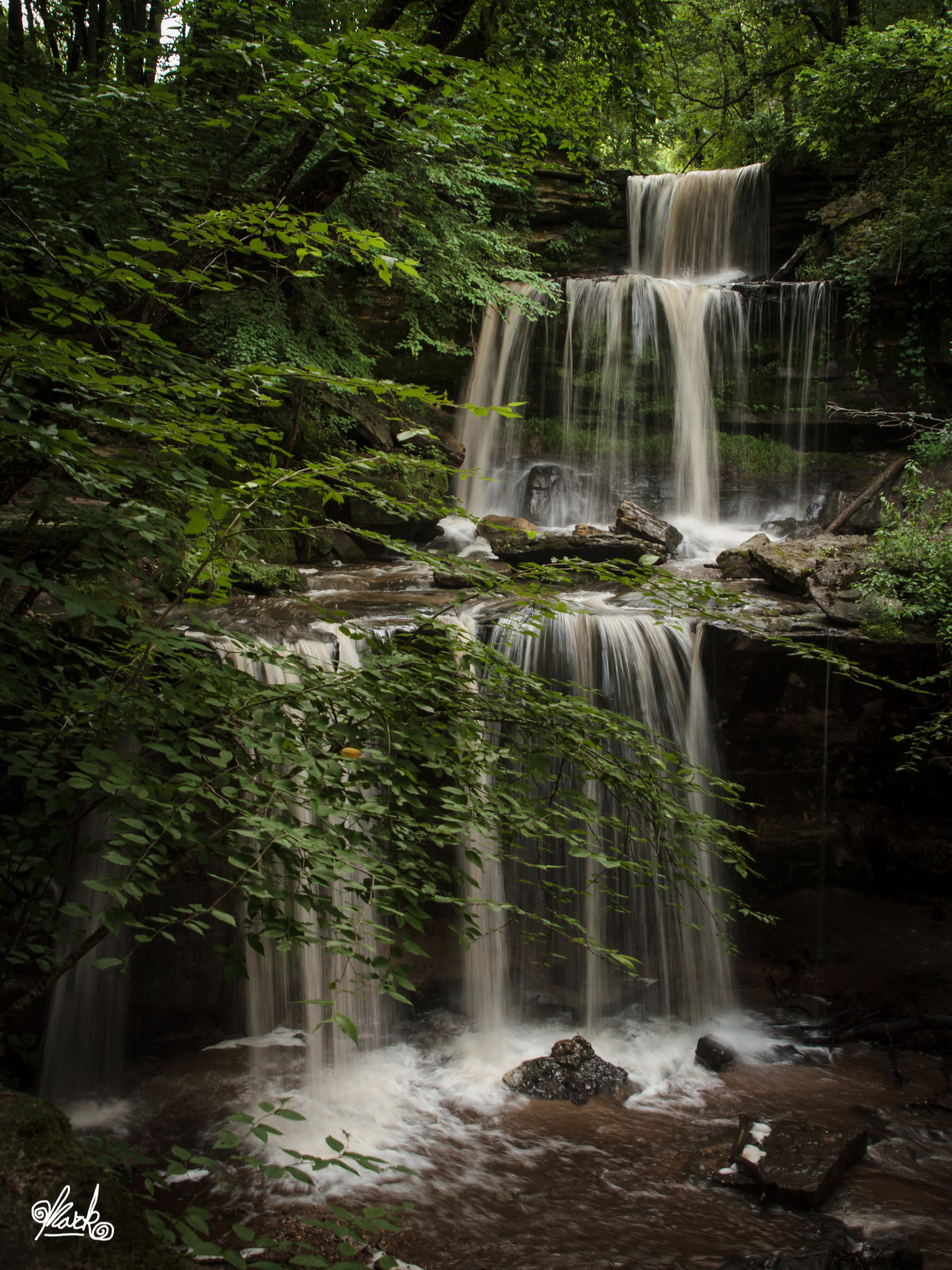 The New Landfill](
)
I promise the next post will be happier. I'm still editing and refining some of the photos to share with Steem, after having gone out after hours in the countryside.
Thank you for taking a look! If you enjoy my work, please click the upvote button. Comments are also greatly appreciated.
Cheers!