Howdy,
One of the greatest challenges for me is finding and photographing dragonflies. They are really fast! They also seem to be a bit camera shy. I've discovered the focus on my camera isn't fast enough to get them in flight, but I did manage to get a few when they landed.
[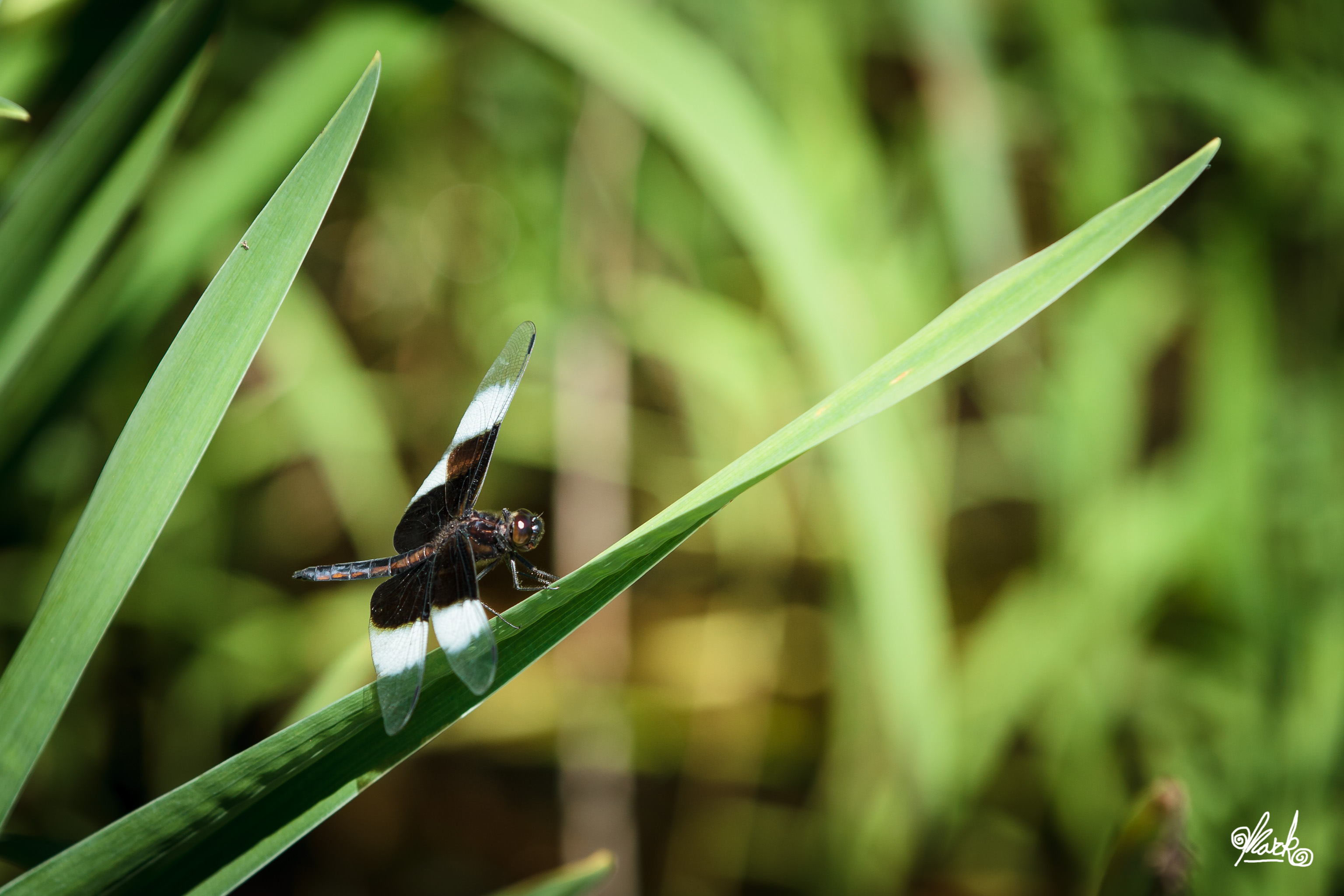 Like a WW1 Biplane](
)
Dragonflies are really quite incredible to watch. Their double wings make them incredible agile and even allow them to hover in place. I've heard from a few sources now that dragonflies are one of the most efficient predators on Earth, able to capture something like 98% of the prey they pursue.
[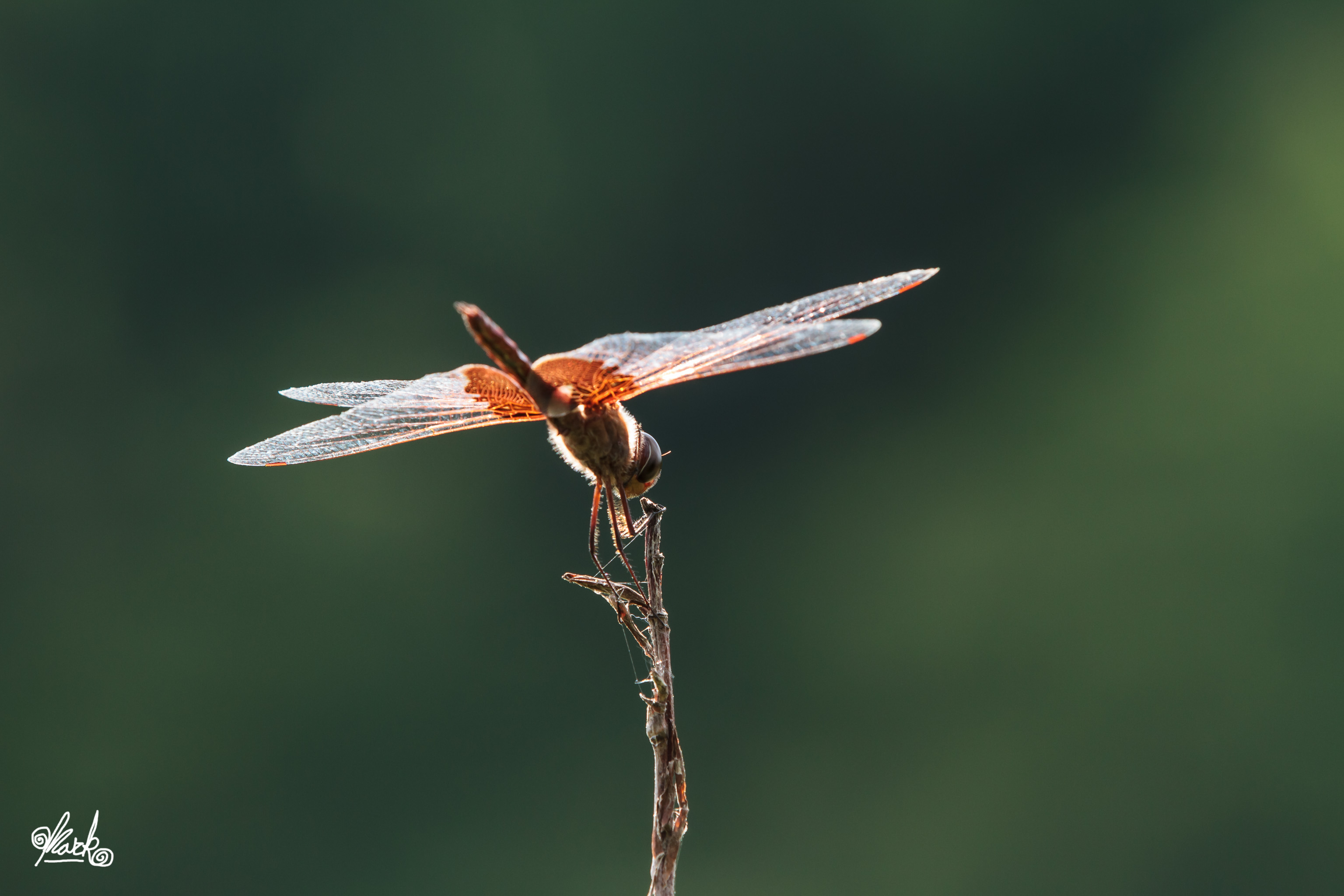 Flashy!](
)
You would think being a bright red bug would make you a target. This one was landing on the tops of tall reeds in clear view so, apparently, they aren't too concerned about becoming food.
[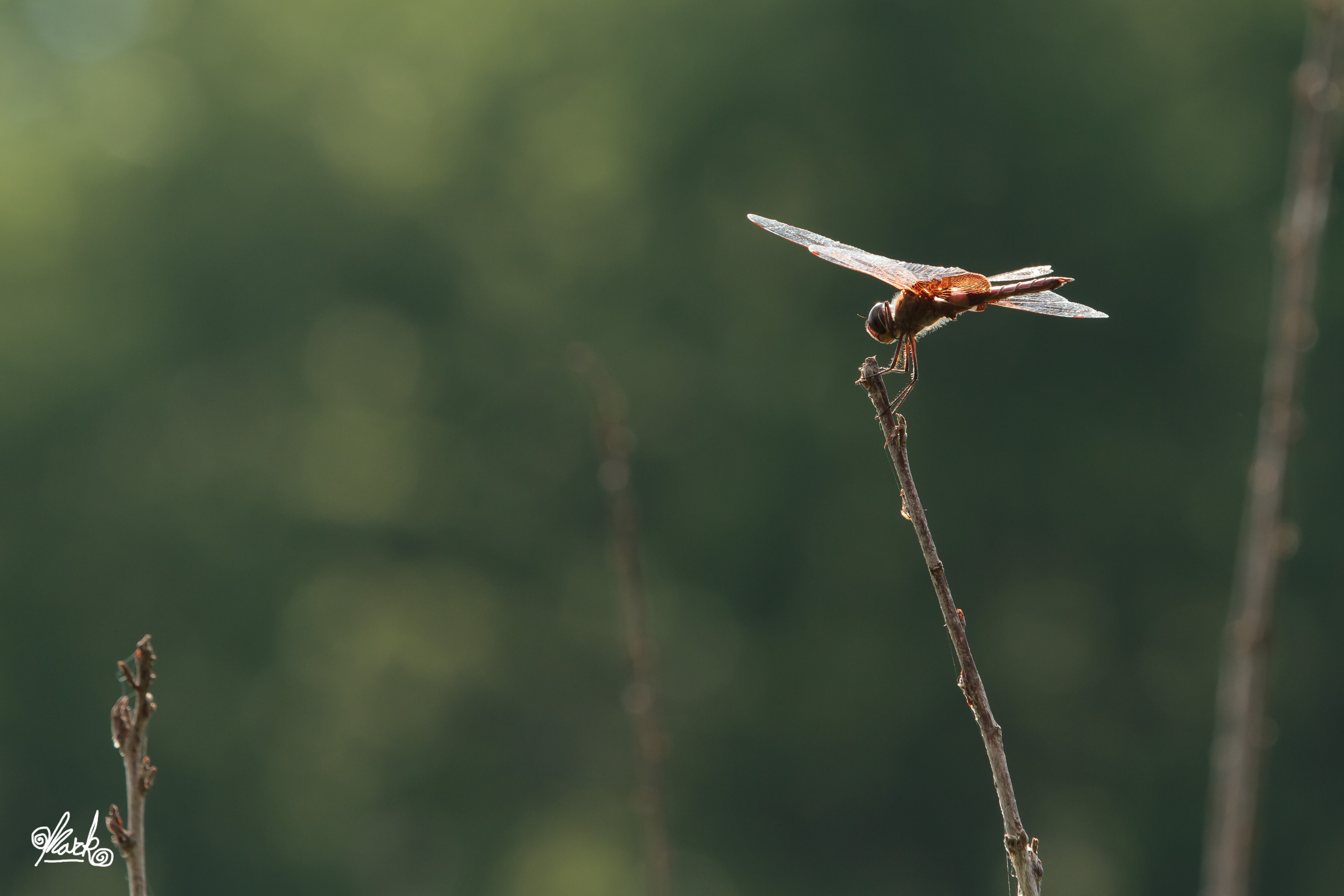 Scourge of the Skeeters](
)
This one kept zooming off and coming back within a couple seconds, having captured another mosquito or gnat. Proficient killing machines, indeed!
While looking for them, I initially came across the damselflies. These are similar in appearance to dragonflies and are closely related, However, instead of the double wing, they have a single pair of wings. I don't know how effective damselflies are at catching prey, but they certainly seem less maneuverable and are unable to hoover. They're still fascinating to look at, though!
[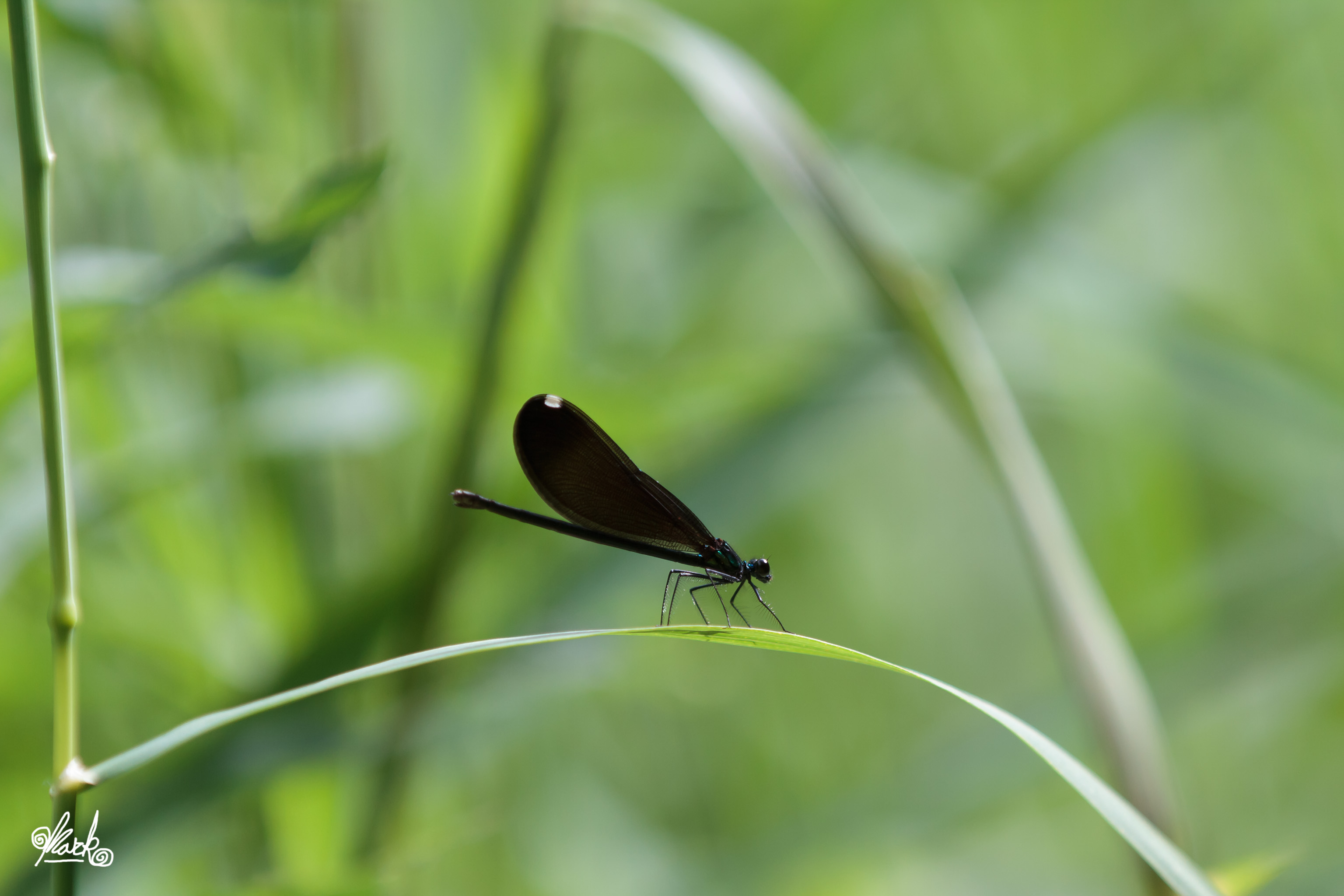 Jewel-wing Damselfly](
)
There were actually quite a few damselflies. I wouldn't have been able to get close enough with a macro lens, though. They're a bit skittish. Fortunately, they're also rather large, so the 70-200mm lens was perfect for them and the dragonflies both.
[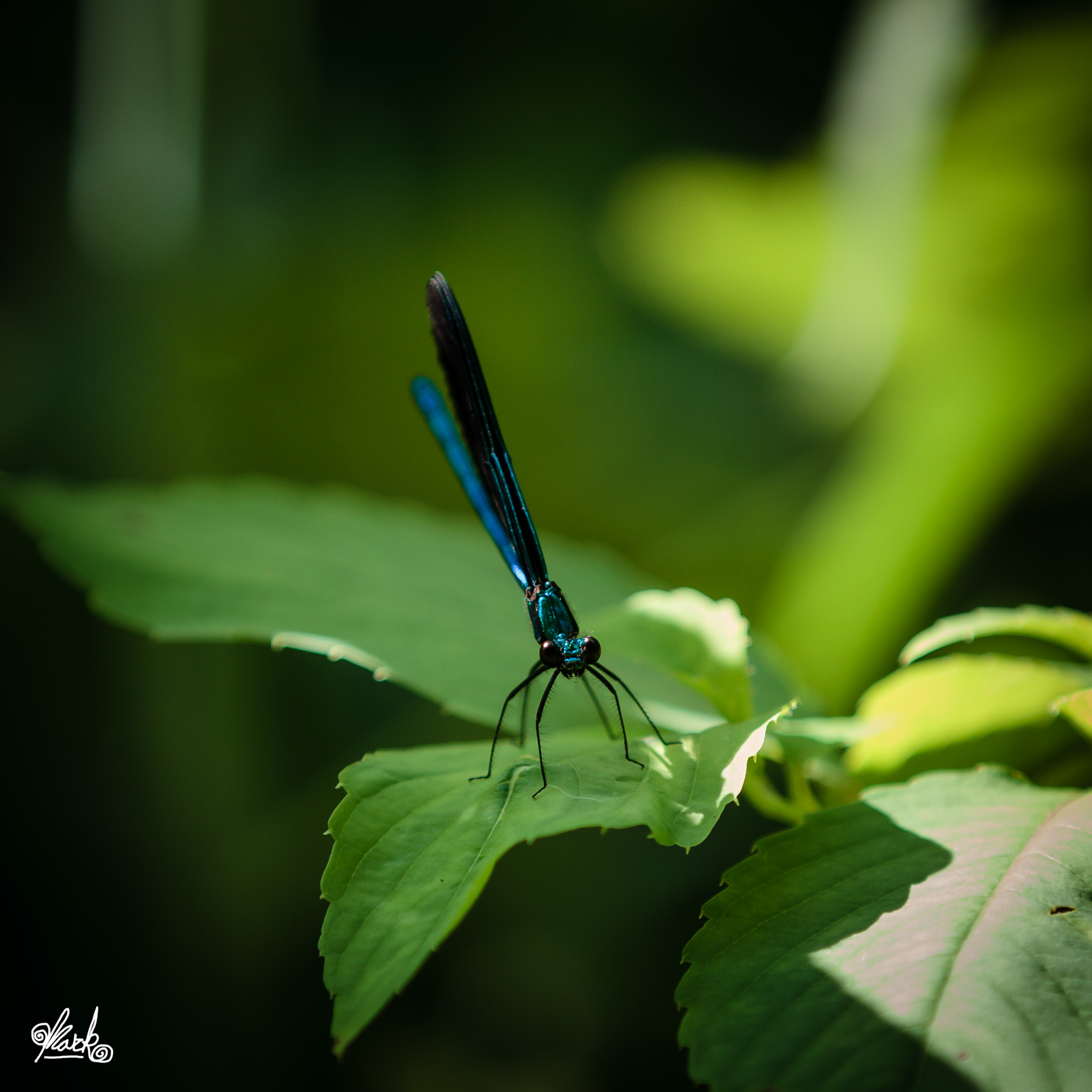 Not In Distress](
)
The jewel-wings are black, but reflect an iridescent bluish color in direct sunlight. Why can't I get a car that color?!
I'm using Steempeak to schedule this post for Monday morning. I would normally manually post, but will be driving into the heart of Wisconsin for an interview!
Thank you for taking a look! If you enjoy my work, please click the upvote button. Comments are also greatly appreciated.
Cheers!