Howdy,
The last week has seen summer lose its grip on southern Minnesota. Where the last couple of months have included heat and humidity, the temperatures have begun to drop and the nights have become chilly.
The change in temperature has also brought some impressive clouds and isolated storms. These first couple photos are of a storm front that missed Mankato (my current home) by about fifty miles. It was a small, isolated storm and, as you can see, the day was otherwise clear and sunny.
[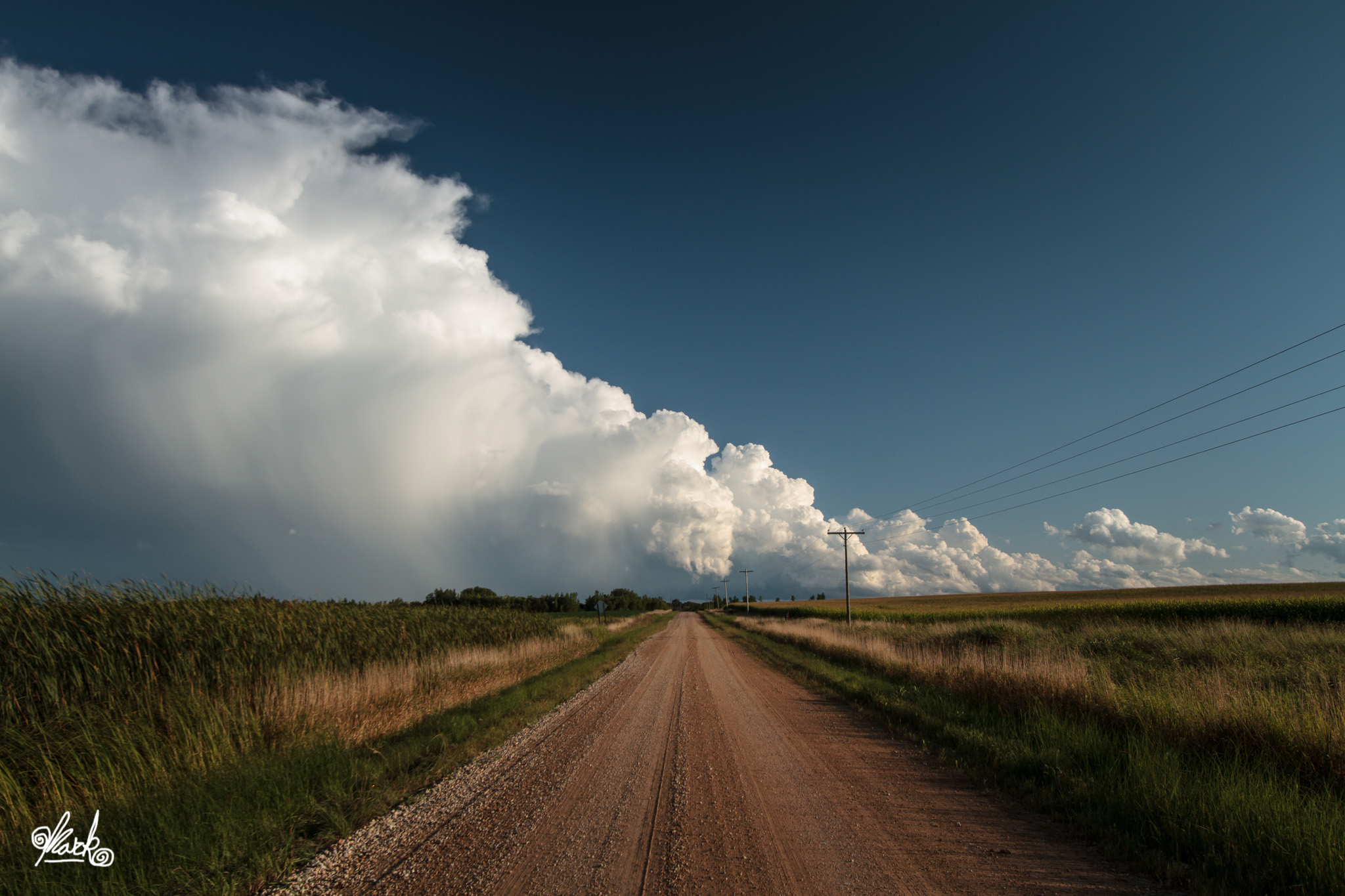 Storm Front's Backside](
)
Okay, so I meant to turn the polarizing filter 90º to avoid the dark blue spot in that last image. I had it on the lens to add a little volume to the clouds. Well, at least I got the darkness perfectly centered!
[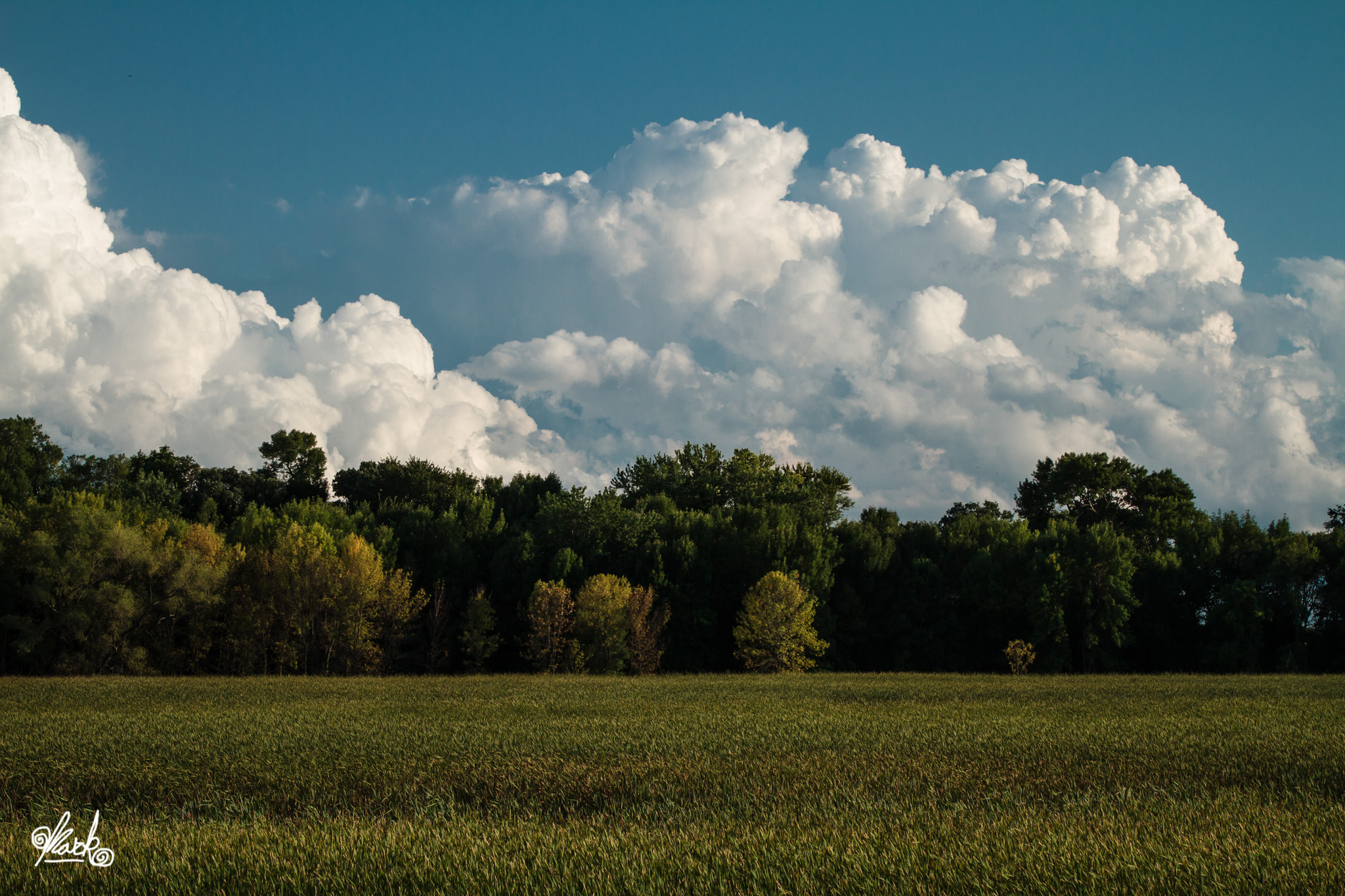 Whipped Cream, No Cherry](
)
I also made the drive over to New Ulm, the German-founded town about a half hour away, to re-take a photo I've taken before. It needed a more interesting sky. The result was pretty satisfying, although it would be nice if they were open later in the evening for a bit more color.
[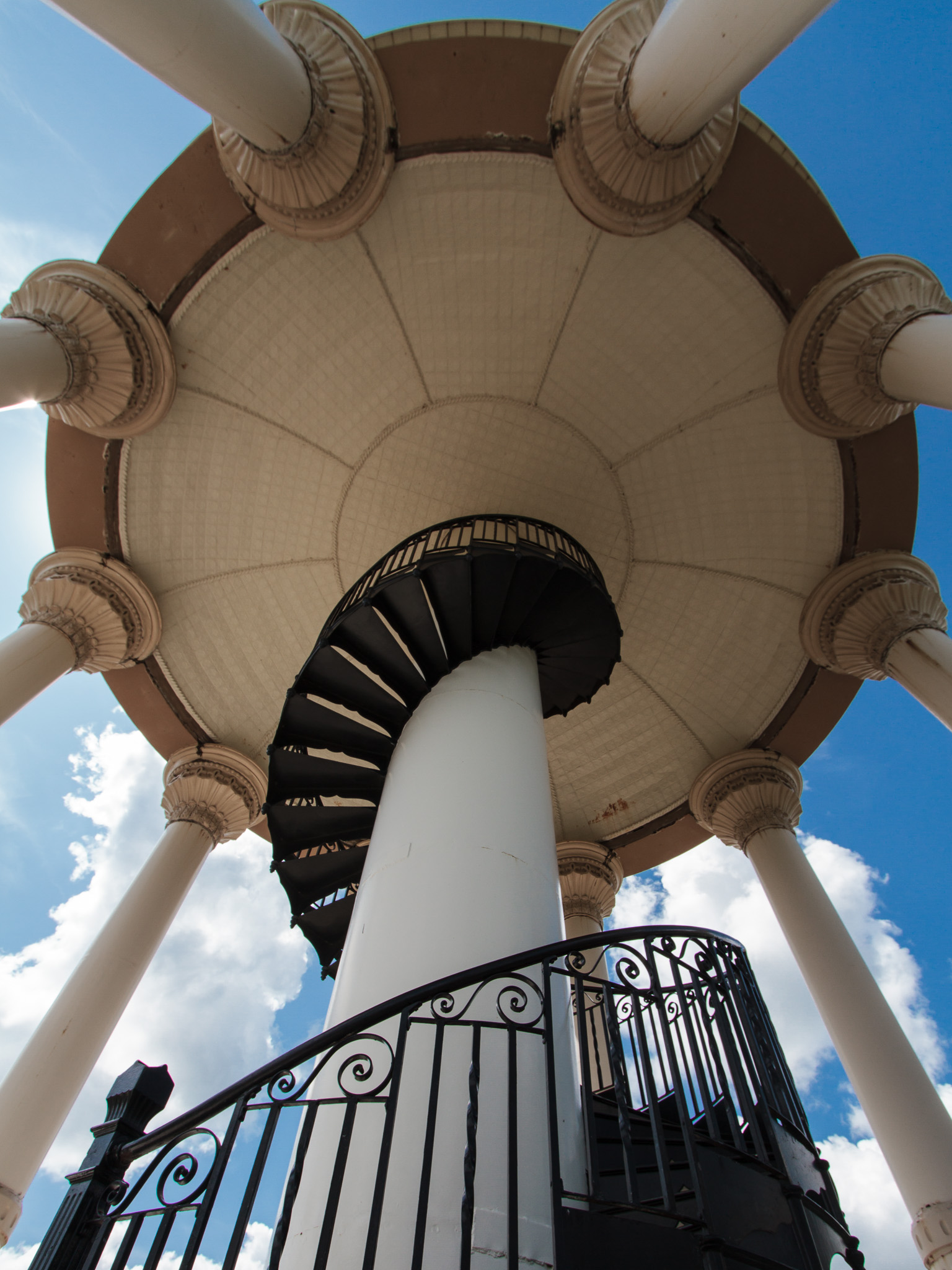 Alien Boarding Ramp](
)
If nothing else, it's fun to see the looks on peoples' faces, when you're rolling on your back, trying to take a photo of the ceiling. At least nobody called the cops on me. This time.
For reference, here is what the Herman the German monument looks like from below:
[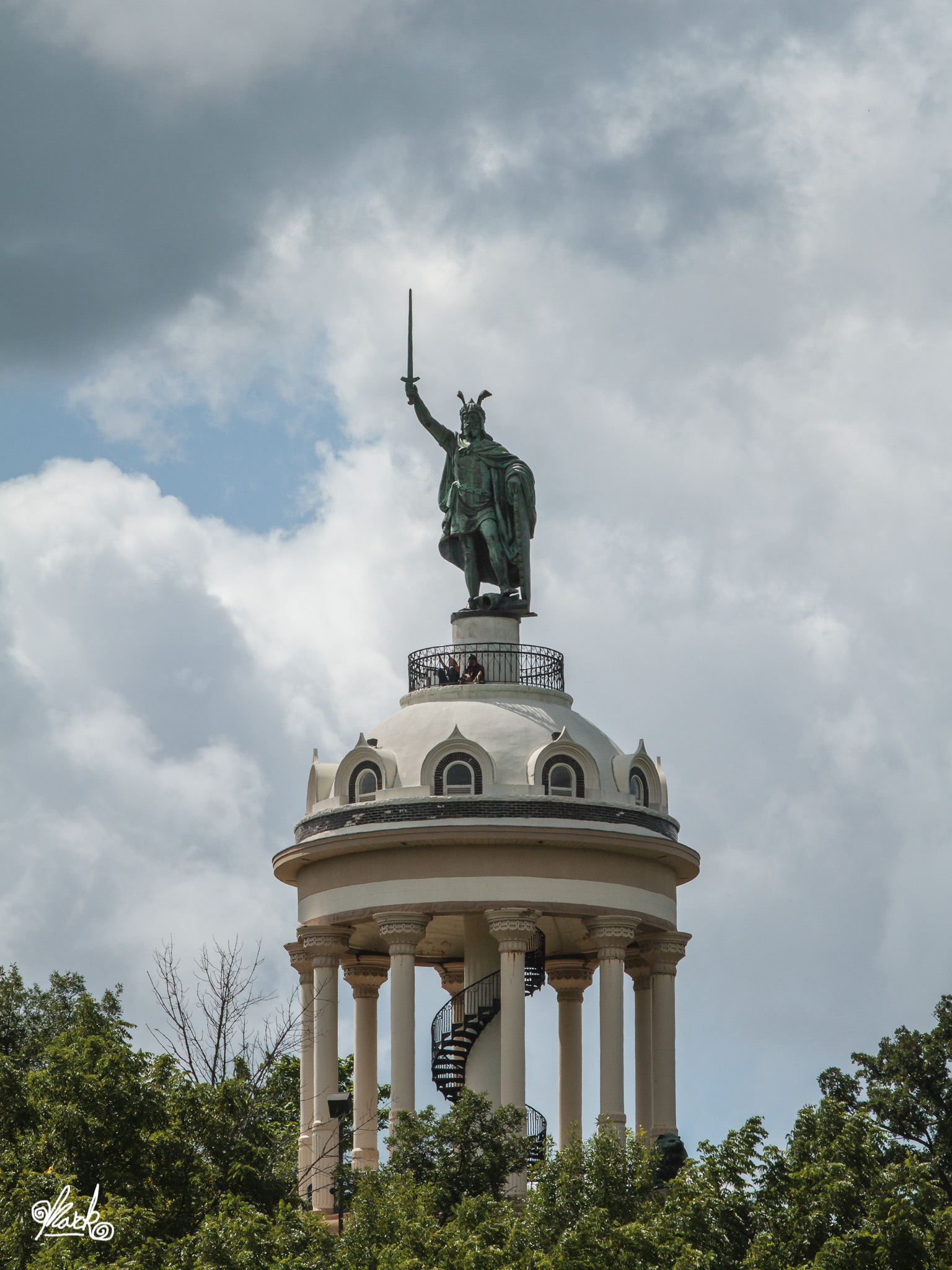 ](
)
It has been about a week since my last post and I may be posting about that often for awhile. I need to take a bit of a step back from social media, especially while I focus on finding work or plan out how to survive off the land as a crazy hermit.
This last week has been a bit of a mixed bag. My email inbox is littered with rejection letters and my savings are exhausted. Worrying about the future is now my primary activity.
On the other hand, I did rank 66th in a photo contest. It wasn't good enough to win, but 66 out of 39,589 entries is at least an indication that my work doesn't suck. Here are some of the results from Viewbug contests:
[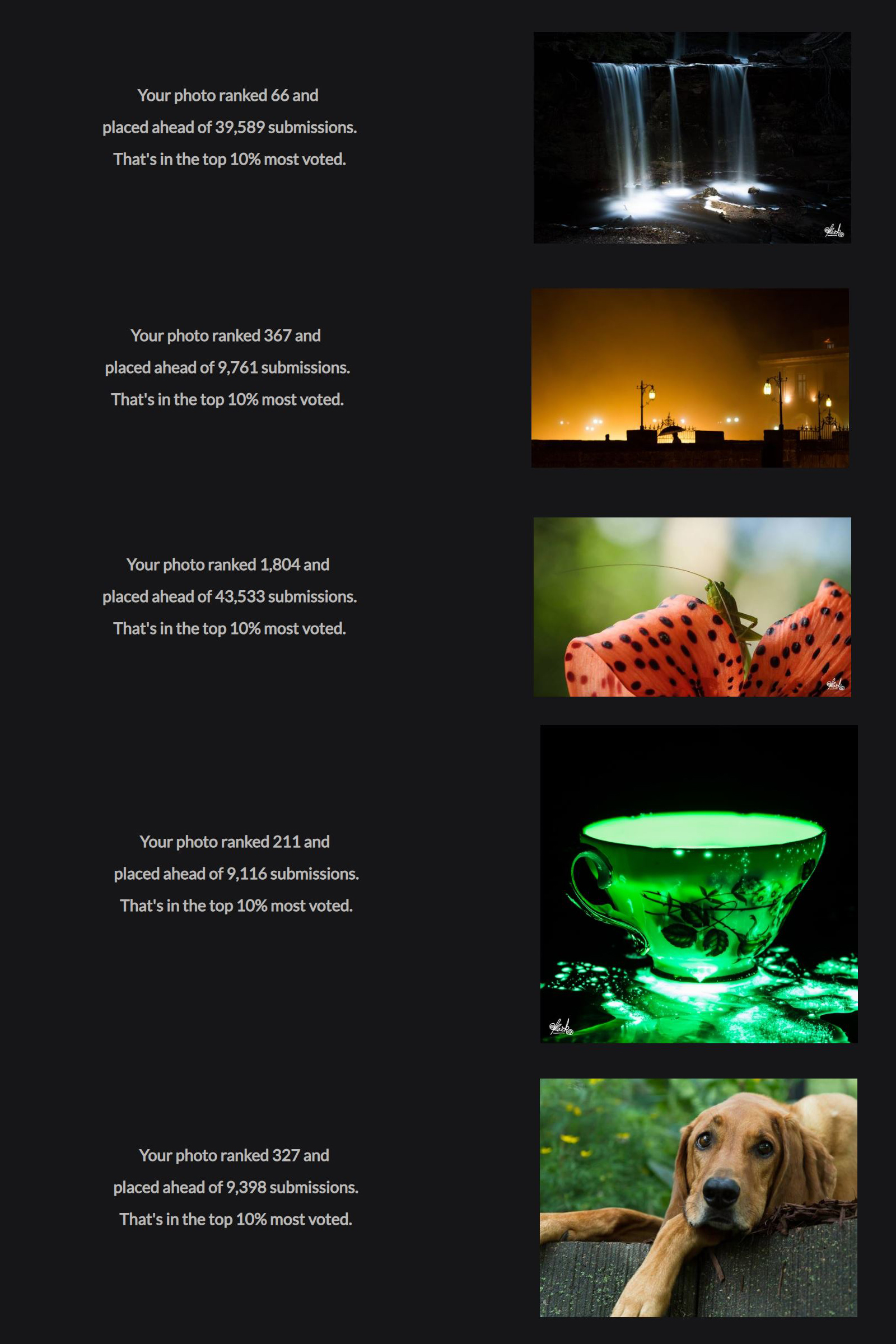 Contest Entries](
)
Here's one more. Several of these contests had a Canon EOS 5D Mark IV as a prize, which would be a huge upgrade over the ancient 7D that I currently use. Given my current situation, the only way to upgrade would be to win a contest... which is apparently beyond my reach.
[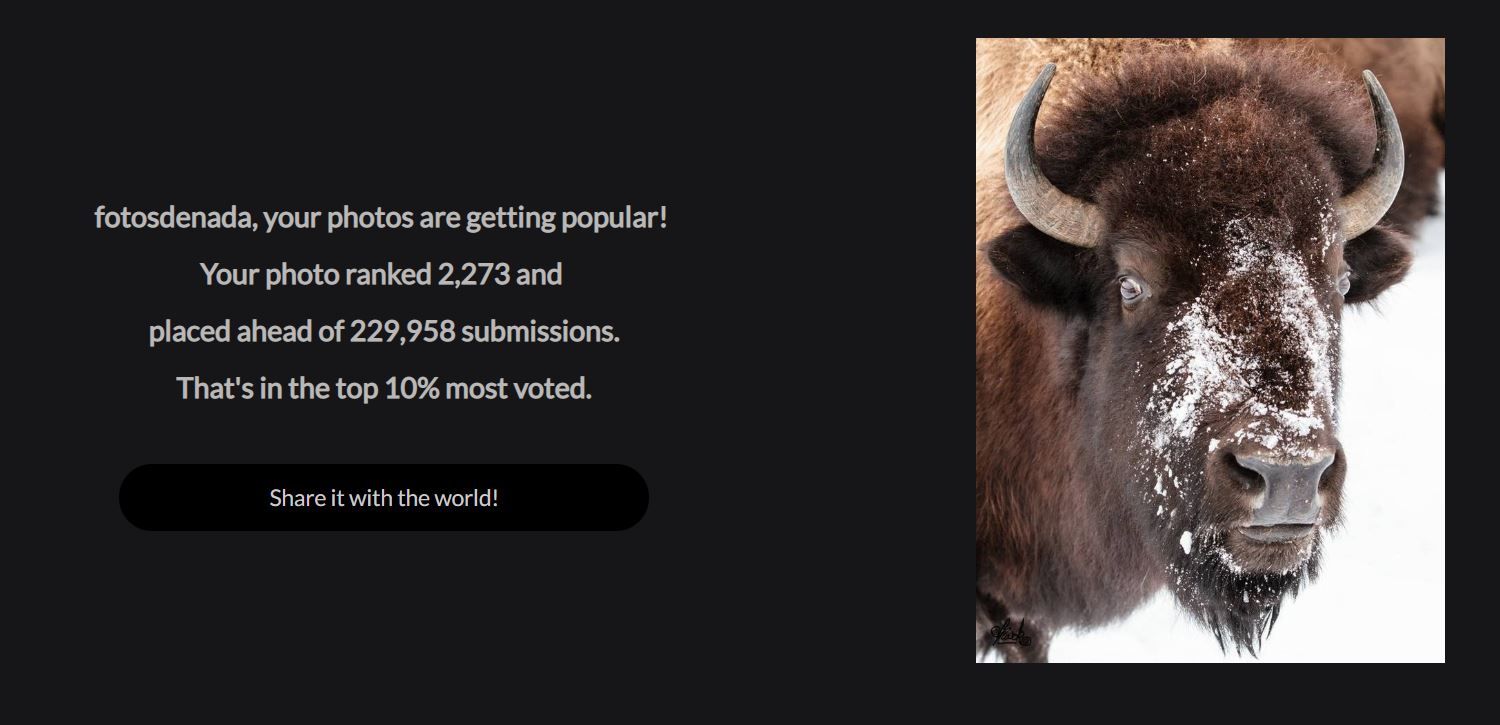 I finally "shared it with the world."](
)
If you do the math, the waterfall and bison photos were actually in the top 1%. Not good enough to win, but still not bad.
Thank you for taking a look! If you enjoy my work, please click the upvote button. Comments are also greatly appreciated.
Cheers!