Howdy,
Winter in Minnesota tends to be snowy, but some years are more so than others. Last year was one of the snowiest in a long while. We had so much, it actually collapsed the roofs of some local buildings and flattened a barn or two.
This year's snow has been fairly light, so far, but talk of a weekend snowstorm has been a near constant sound in the break room at work. Last weekend, we had a light snowfall and, as one does, I drove to the state park to try and photograph the bison in it.
[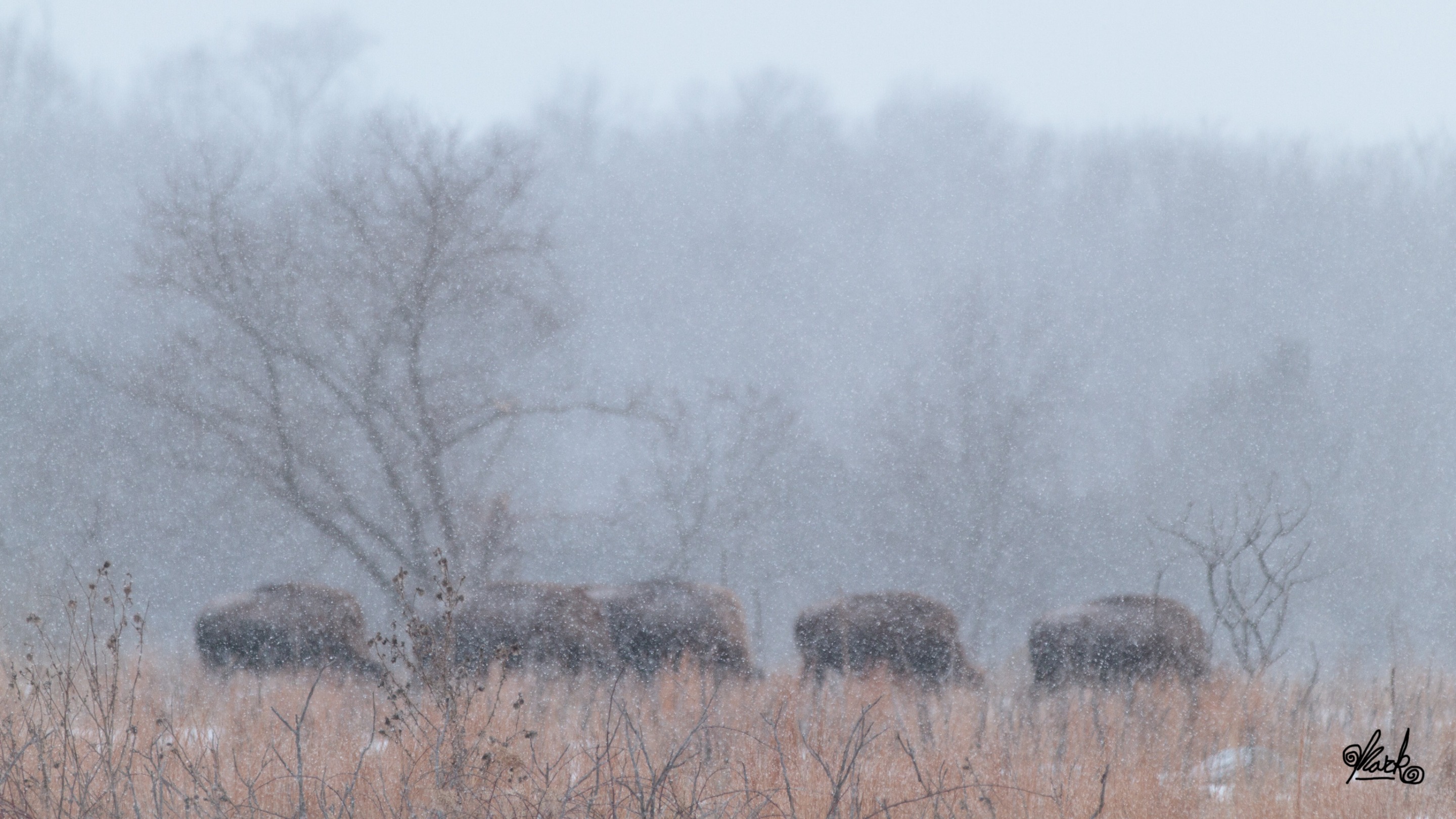 Dreamy Bison](
)
This first photo shows the snowflakes nicely, if one looks closely. The focus was not on the bison, but much closer to the camera. The closer snowflakes are crisper, as a result, and I liked the soft tree and bison fading into the background.
[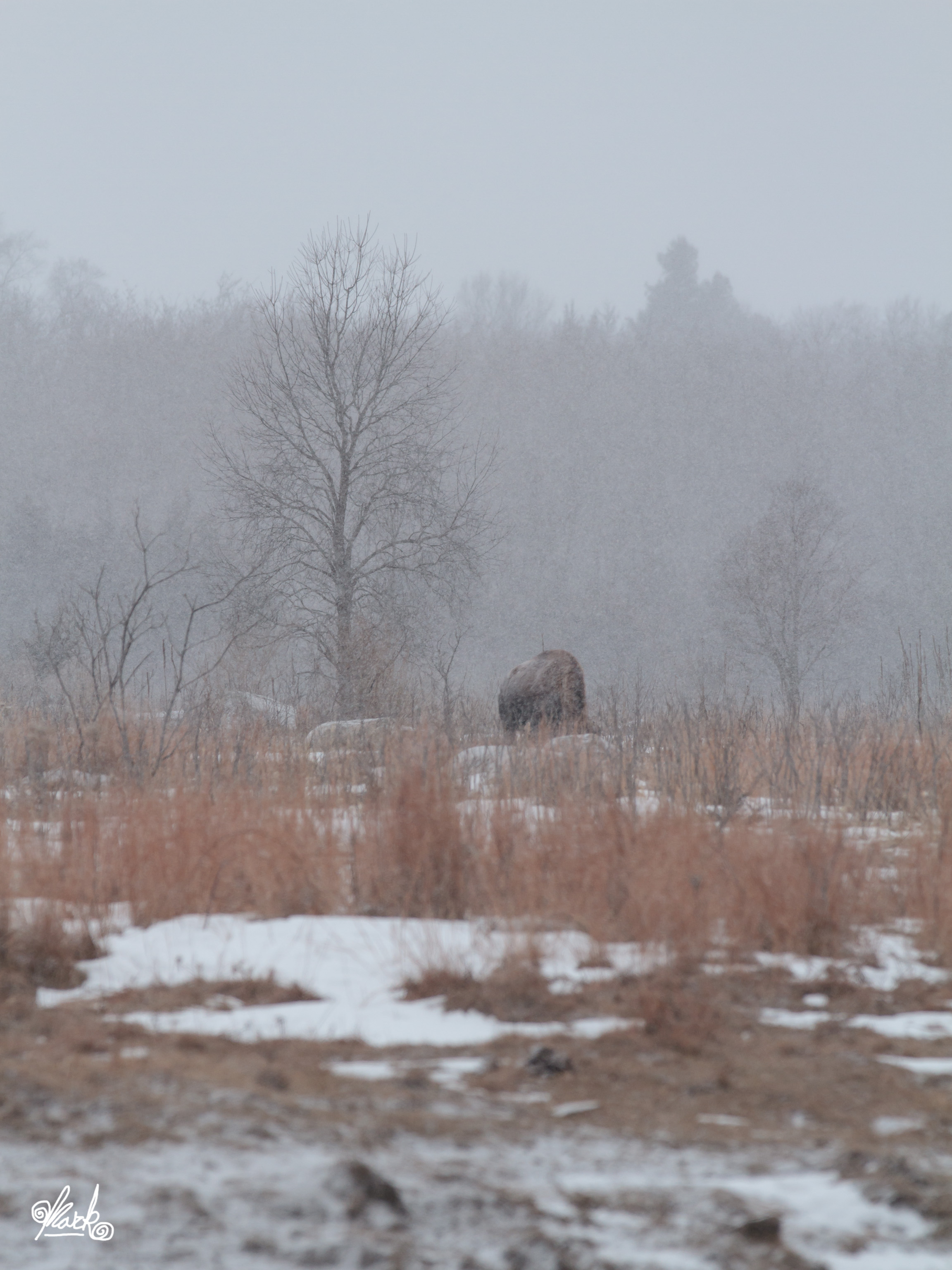 Lonely Poofy-Cow](
)
The herd was quite a ways off the road, but I have a nice tele lens from Canon. So far, it's my favorite lens. The shallow depth of field, combined with the atmospheric perspective, really isolate this individual bison. It would have been better if she had looked at me, but she was too busy munching on cold, dry scrub brush to strike a pose.
[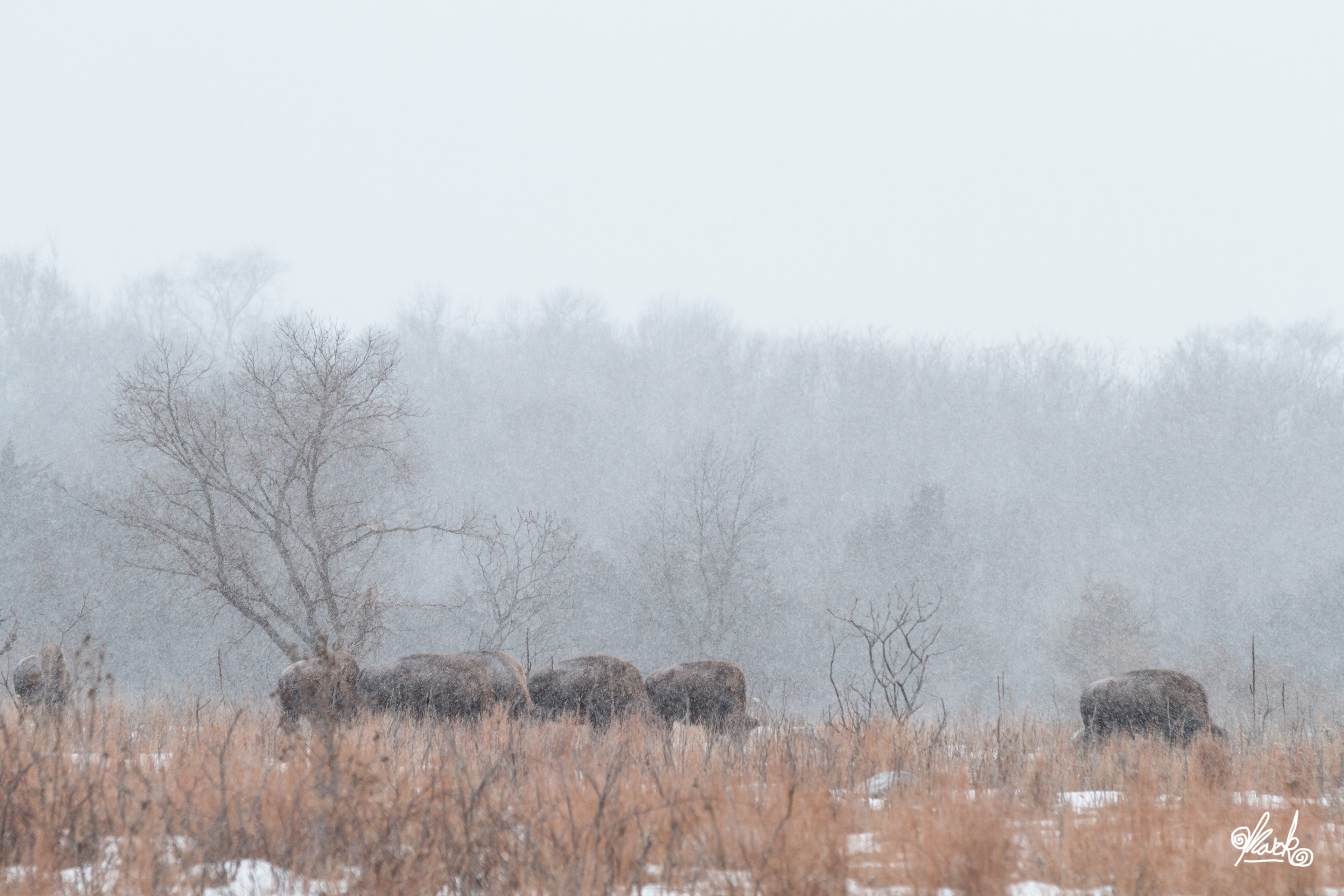 Bison Version of Me](
)
This is nearly the same moment and composition as the first photo, but I focused the bison this time and included the one on the far right. I've found myself alone more than not, of late, and can definitely identify with that bison on its own.
As I write this, I am stuck in my apartment. A major winter storm is dumping snow on southern Minnesota. Flex time allowed me to leave work just after noon, but the drive back took twice as long as usual and, of course, people were in a hurry and driving recklessly. I'm not sure if I'll be able to get out for photos until it's over. The forecast for tomorrow morning involves 40mph (60kph) wind gusts and blizzard conditions.
Thank you for taking a look! If you enjoy my work, please click the upvote button. Comments are also greatly appreciated.