Howdy,
It's official. The snow is here and it's not likely to melt in the near future. I'll start with a photo of the scene from last weekend, when I made the trip to see the bison out in the local state park. A chill was definitely in the air but, aside from an early snowfall that melted the ay after, we had seen little more than rain showers.
[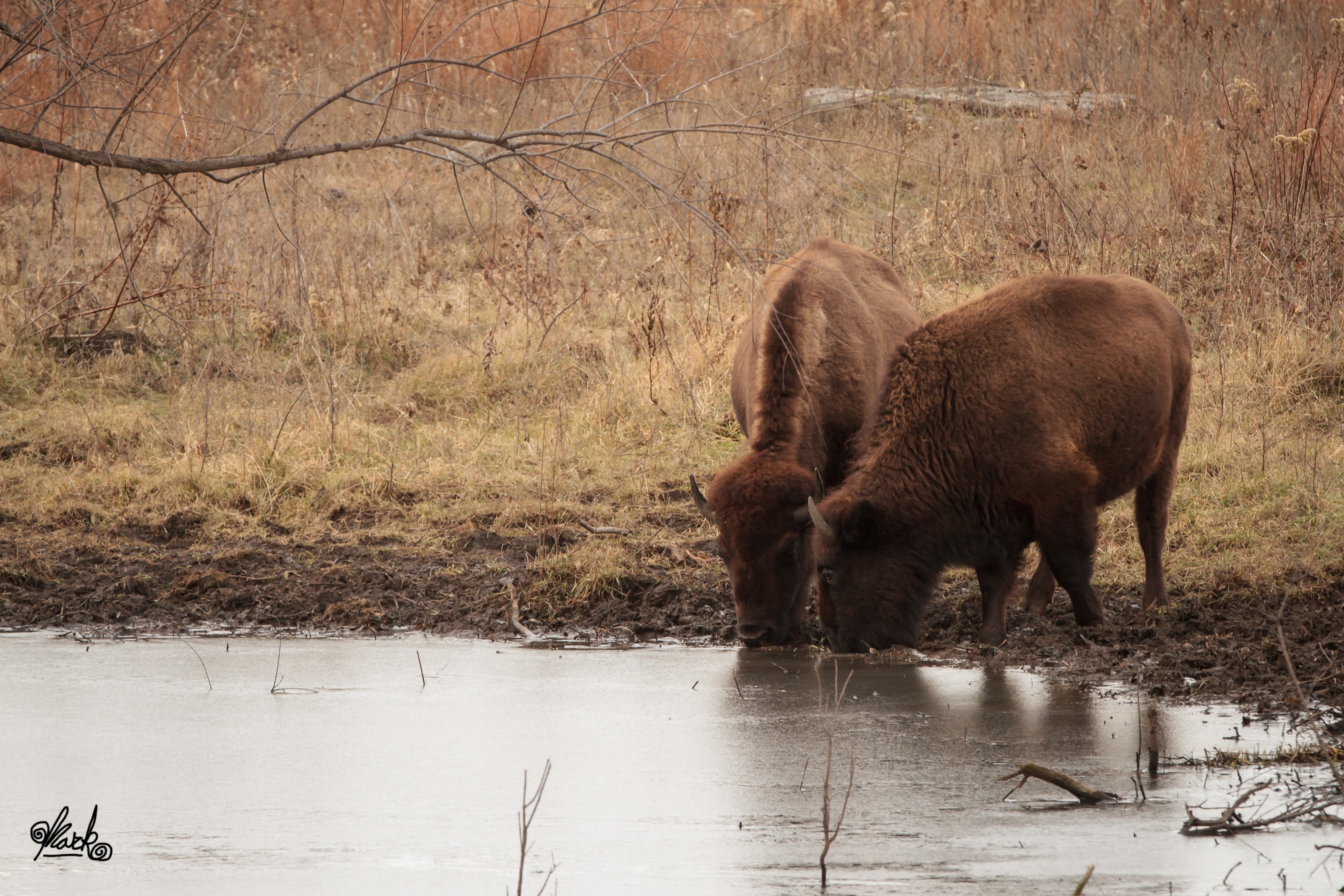 Thirsty Bison](
)
The bison herd wasn't right next to the road, but they were close enough to get some nice close-ish photos. These two were drinking from the same spot. They also like to use the pool as place to relieve themselves, so one must wonder how the water tastes... Yuck.
Then the snow arrived!
[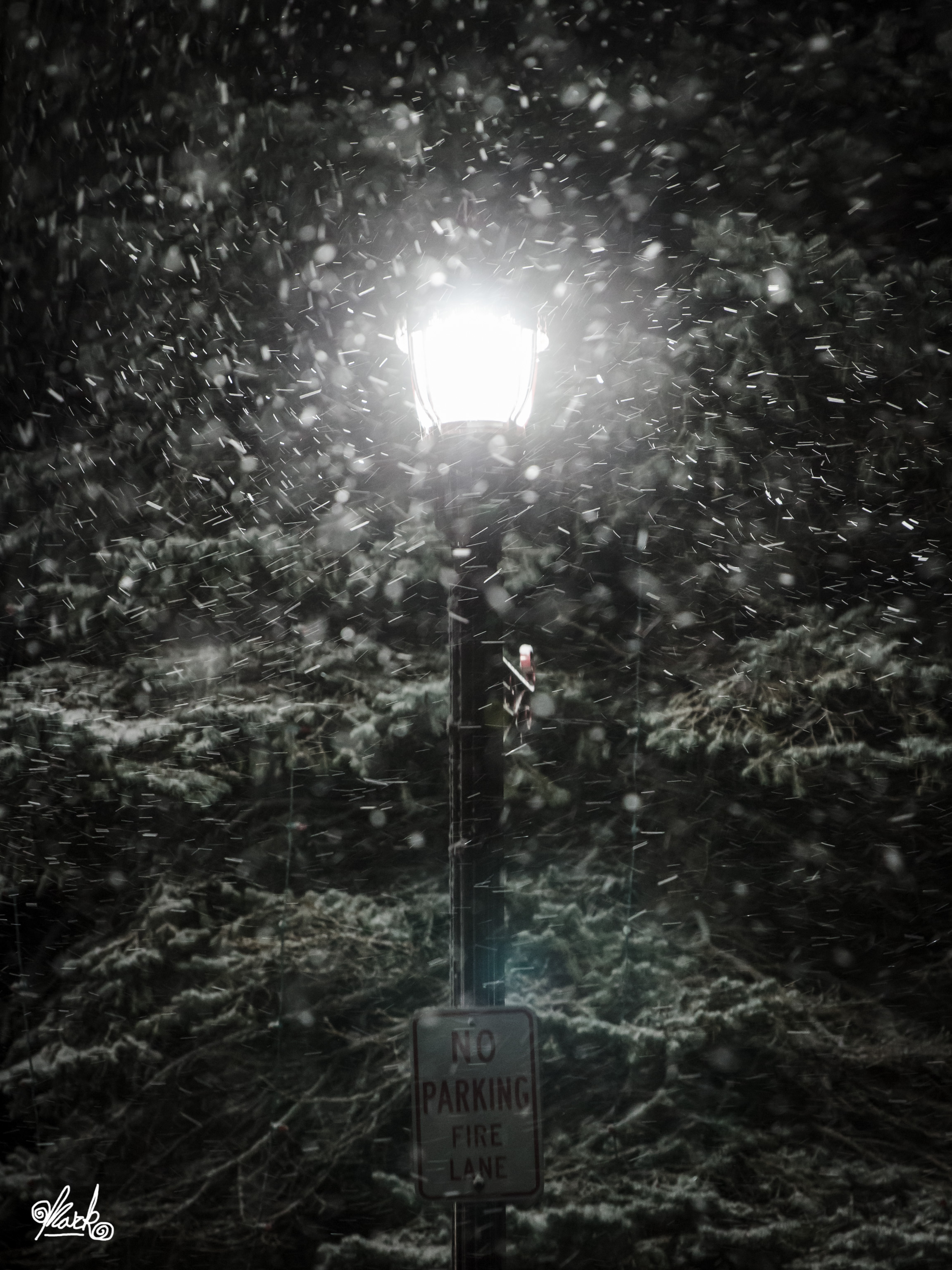 Fire lane?](
)
The drive home to Rochester for Thanksgiving was mostly clear, but I did run into a section where snow had drifted over the road. There were multiple vehicles far off the road. The first one must have been travelling well over the speed limit, as their vehicle was not only in the ditch, but in the farm field. I almost wanted to pull over and take photos of that. There were already police and a tow truck on the scene, though.
Anyway, back to the bison. I got back from Rochester today and went to see the bison who, this time, were in the road. Maybe they found it easier to travel along the gravel span, rather than the cy underbrush.
[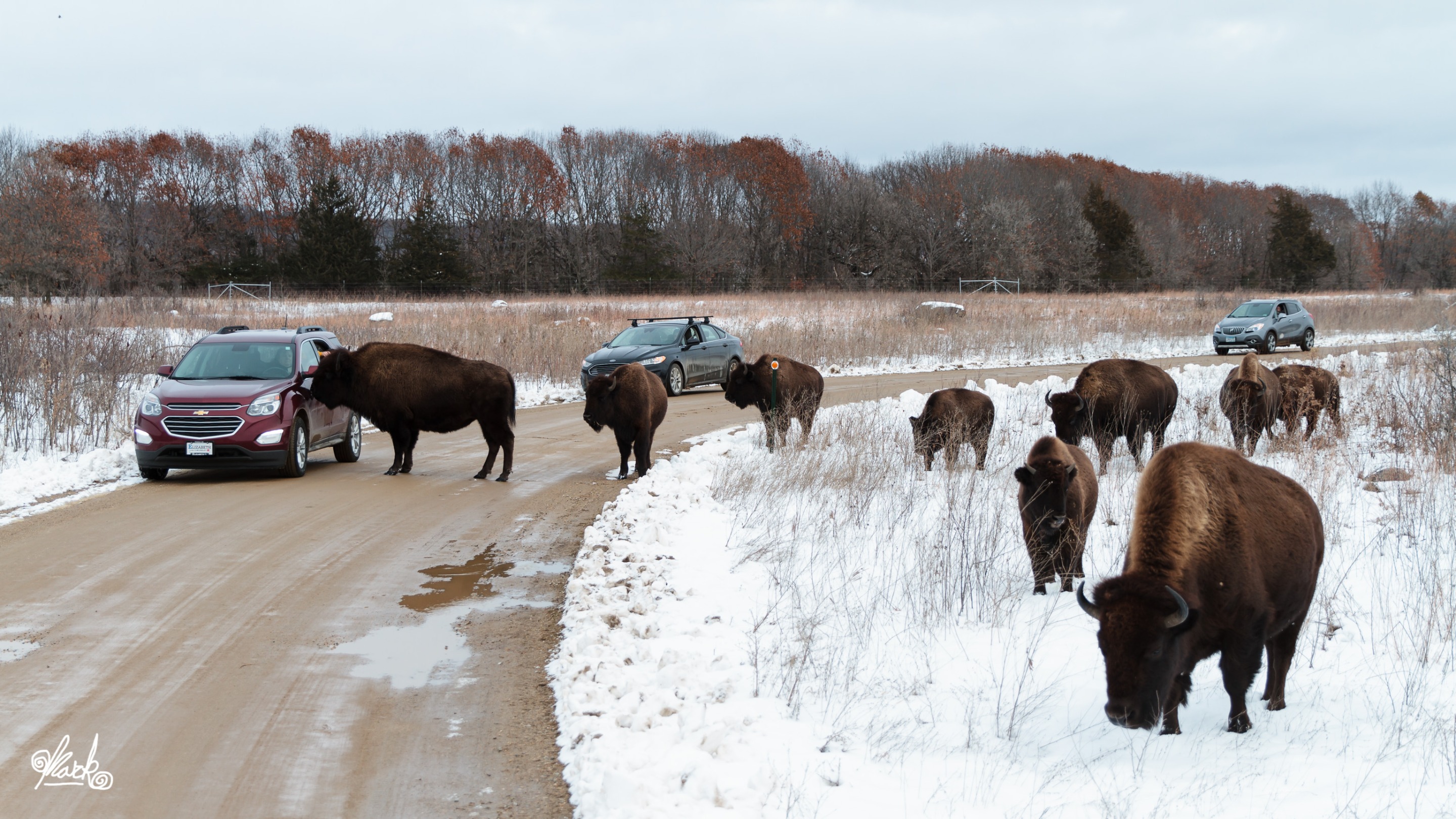 "Window Service"](
)
The driver of this one was really nervous, when a huge bison mama walked up and gave her an eye-to-eye staredown! She also came to visit my Jeep, leaving her mark of approval in the form of a tongue-smear on my front bumper.
[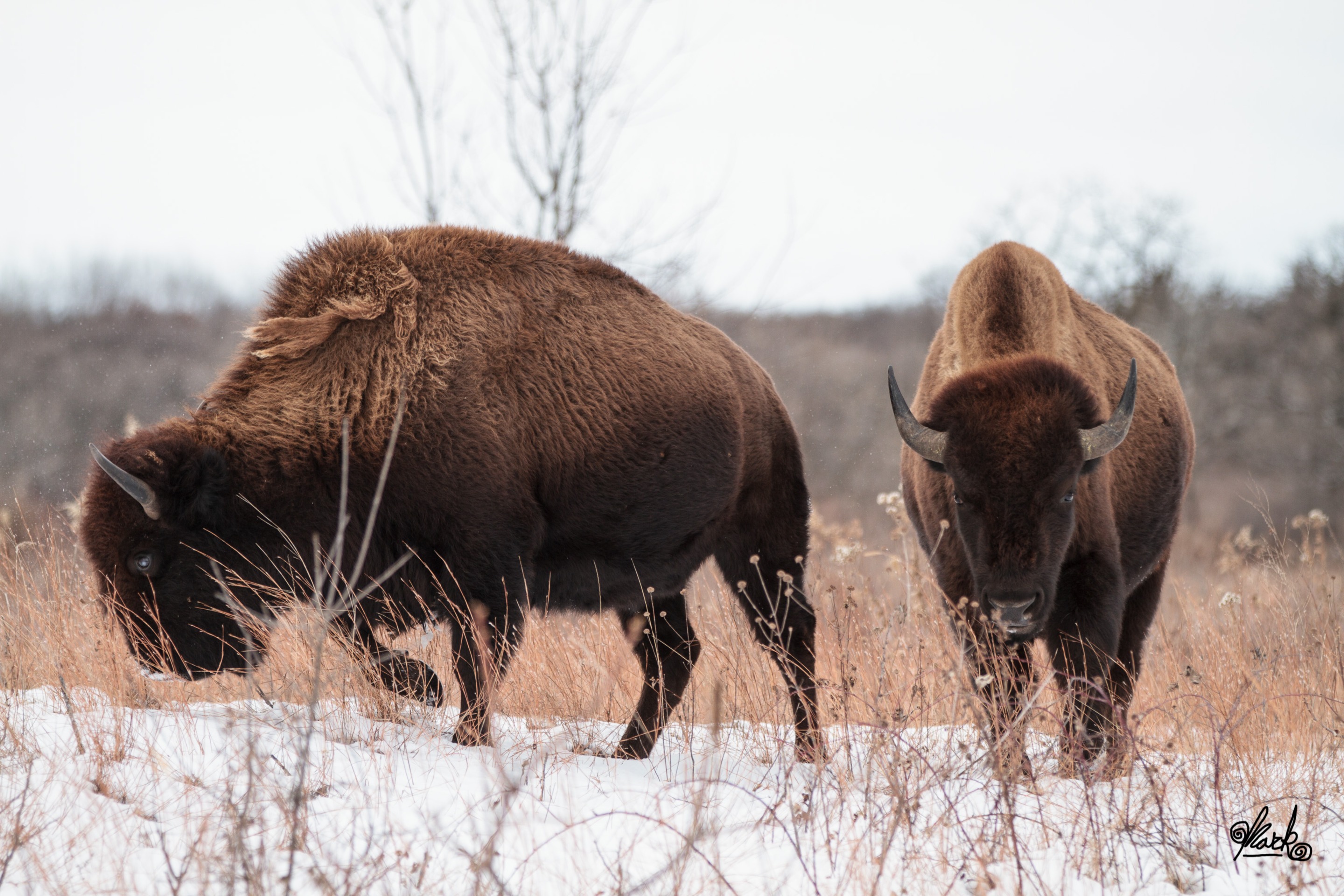 Fuzz and Frost](
)
On the topic of bison, I entered a photography contest that a group affiliated with the state park puts on every year. It is a very small contest, with only forty photos submitted this year. A portrait I took of a bison with snow on her face took first place. I hope to get to the public library, where all the entries will be on display, to see some of the work others submitted.
[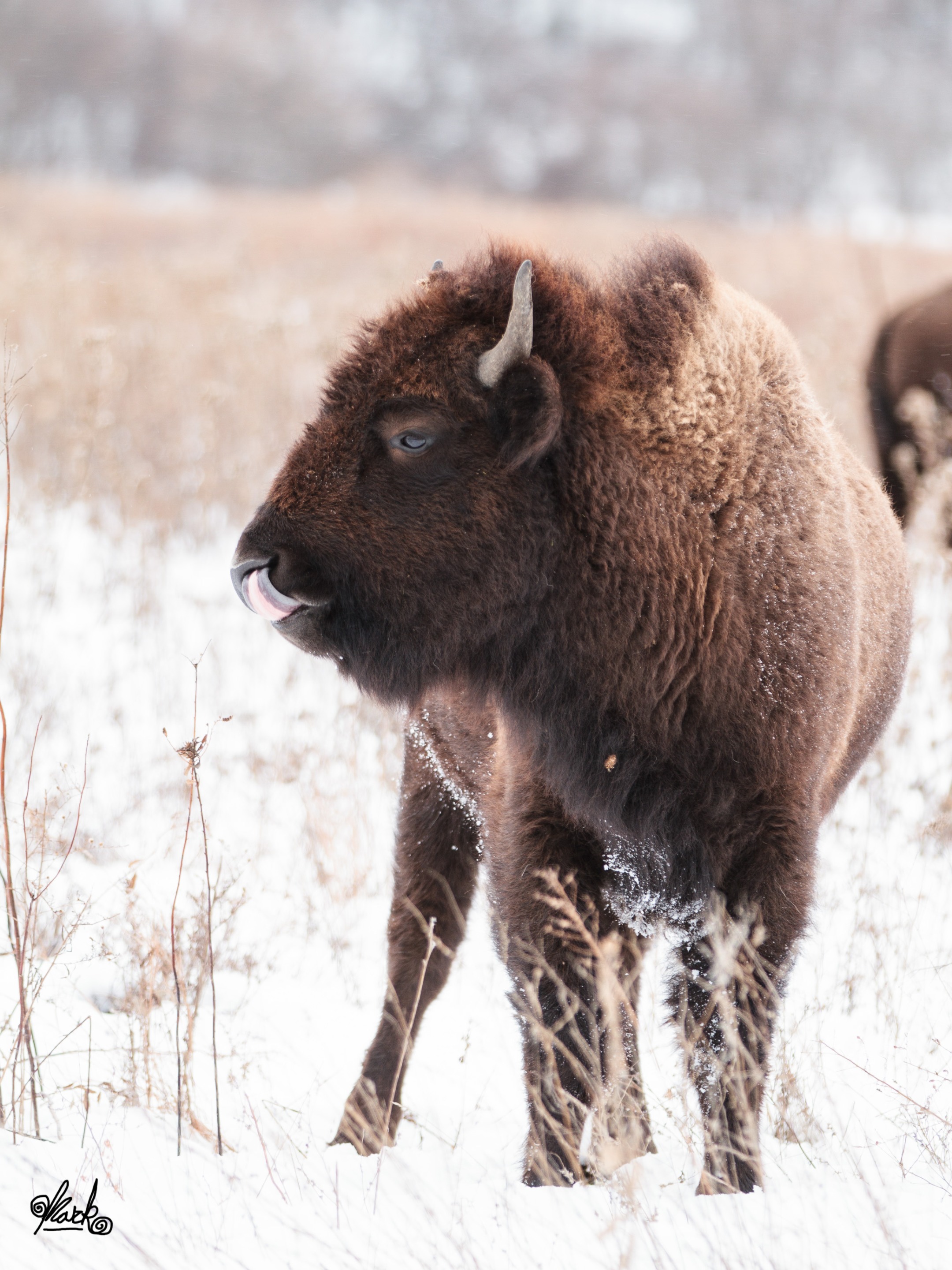 Every Toddler's Dream](
)
And with that last photo...
Thank you for taking a look! If you enjoy my work, please click the upvote button. Comments are also greatly appreciated.