Introduction
This is my report for activities that I carried out as a CR in the last 7 days. Although I have been very much involved in a government empowerment program for Nigerian Graduates, I still made out time to do important work to help authors from this part of the world to Stay active, get supported and also receive mentorship. Here are some of my activities.
1. Remaining in Club75
I have to lead from the front. Encouraging users to do their best and join club75 without being there would look bad. So I made sure to remain in club75 by consistently powering up. In the last 2 months, I have powered up more than 90% of my earnings. The table below shows the last two months of my powerup activity

3. Supporting Newbies through curation
Supporting users through curation is a great way to encourage activity on Steemit. I try as much as I could to support as many users as are active in the community and within the Nigerian space. I use my personal account for voting and also use the community account. Below is how far we have gone in the last 7 days.

@focusnow
From SteemWorld

@steemalive
From SteemWorld
3. Leading one of the most powering up community in 2022
Am excited to be the head of a community that fully adopted the powering up initiative by the Steemit Team. In 2022 alone, SteemALive community has powered up more than 7000 Steem. Even among the popular communities on Steemit, only few have come close to this number.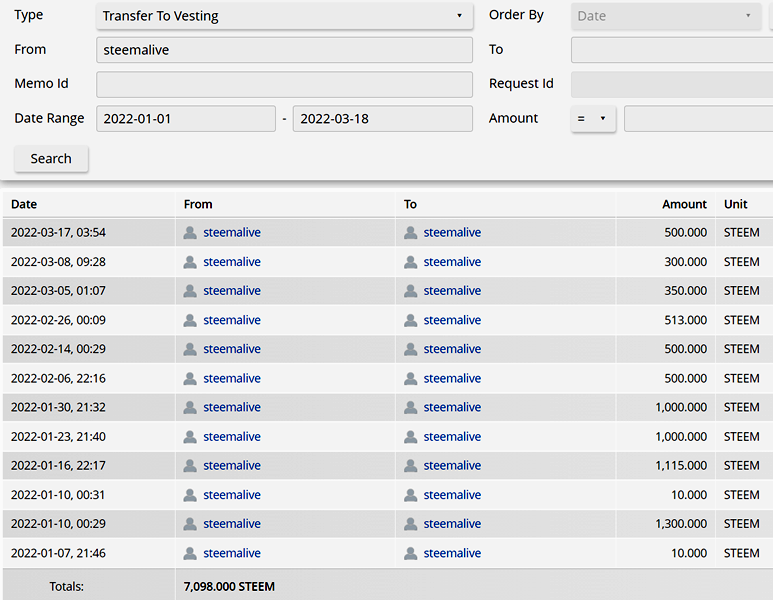 4. Encouraging users to join Club75/Club100
For many weeks now, I have been encouraging users in the community and beyond to attempt and join the clubs. I am delighted to see many of them join. Even today, @mesola is the latest to join the status. I have made club75/club100 attractive through projects such as the Club75/Club100 Exclusive Weekend. Basically, every Saturday and Sunday, only club75/club100 posts receive booming and community trail support. Below is one of the selections for last week: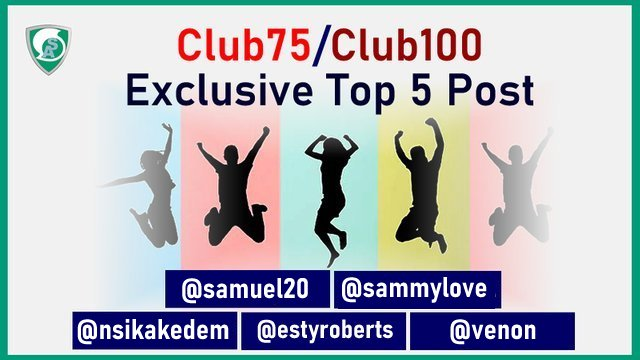 SteemAlive Presents: Our top 5 Post exclusively from club75 or Club100 Participants!
The Challenge: None of the selected users in club75/100 that publish in SteemALive community ever gets support from SC01. If this can be improved, a lot more will find motivation to join the higher clubs.
5. Mentorship at the Center
Our Steemit training center in the city of Aba is a busy hub for all users both old and new. Its a place where we gather people and train them to join Steemit and start blogging. It is also a meeting point for old users to come together and brainstorm on the way forward. @samuel20 and I run the center everyday of the week except Sundays.
We got the visit of @ladyofpolicy within the week. She is one of our most active promoters in the community. Although she has not been too active recently because of some challenges, she came around and we discussed the way forward. You will start seeing her in our promotion campaigns very very soon.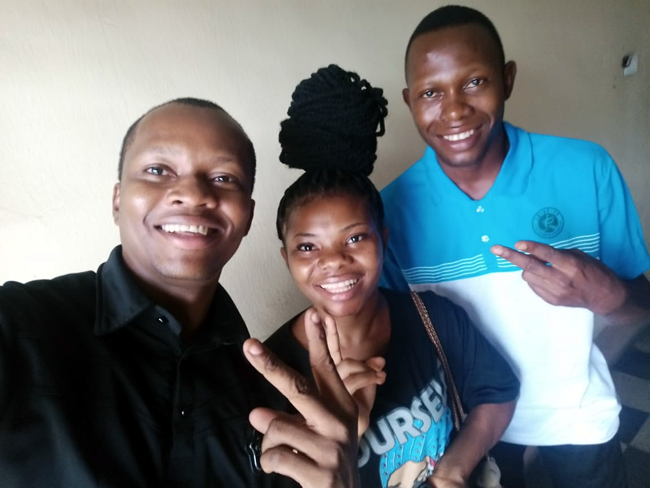 L-R: @focusnow, @ladyofpolicy, @samuel20
6. Plans for the coming week
My Nexit training will be over by tomorrow (Saturday 19/03/2022). We will then use the remaining 6 days to prepare a business plan which would be submitted on Friday 25/03/2022. We hope to receive funding from the organizers to kickstart our entrepreneurship journey. So from Monday, being 21/03/2022, I will become fully available again at the center. We have plans to launch a big promotion campaign within the next two weeks. I will be making some updates as regards that.
I really appreciate the opportunity to serve in this capacity. I will continue to work harder and improve areas that need improvement. Thank you so much the Steemit team.
@steemcurator01. This is my weekly report.