Introduction
Friends, I welcome you to my business review for today. In this post, I will be looking at a business called Real Communications. It is located at No. 62 Hospital road, Aba, Abia State Nigeria. Before i go on to tell you about this Real Communications, let me tell you that this business is situated right inside the phone and phone accessories business hub in Aba - St. Michaels Road. Now with this background information, lets meet Real Communications.
About Real Communications
Real Communications is a business that is fully into sales of phone accesories in Aba. When you enter this shop, you will likely find any phone accesory you are looking for. I do not have a comprehensive list of their products. But within my short time of looking around in this shop, I can mention some of the accesories I saw. the Include:
Phone chargers and cords
Phone covers
Memory card and flash drives
Power extension sockets
Power banks
Screen guards
Phone battery replacements
Phone pack and casing
Tripod
Phone hangers
Wireless Speakers
Laptop adapters
Headphones
etc
Like I said earlier, it is not an exhaustive list. There are still other things I did not mention here. You can actually agree that this is a full-shop. Now I was able to ask the prices of some of the items sold here. I also patronized them. So here are some of the product prizes.
Real Communications Product Samples
I was able to get the price of the following items in the shop
1. Smartphone Tripod Stand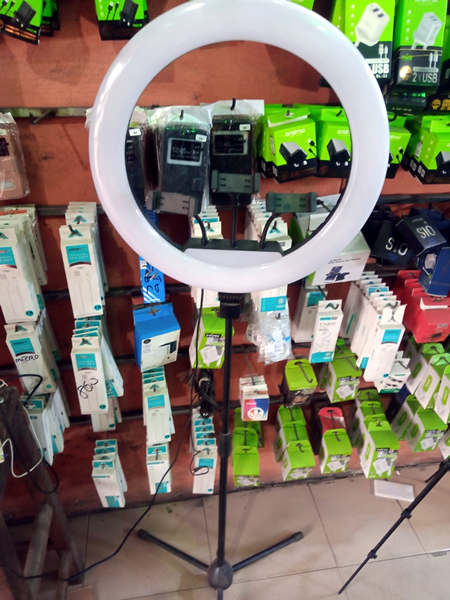 This is a Tripod stand for mobile devices. The price is NGN3,500 (16. 6 Steem). The Pod is a hot selling item according to the sales representative. She said that customers that are making Tiktok and Youtube videos use it to hold their device and also have direct and bright light for their videos. I was able to try my phone on it, and it was super nice. Great too for the price.
2. Oraimo Dual USB Charger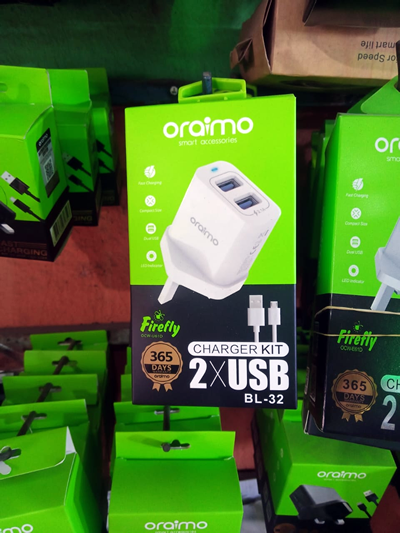 This is one of the hottest selling items in this shop. Its a Charger head with 2 USB ports. Customers with more than one device or other USB devices love this item. Its easy to plug two cables into the ports and connect them to the devices for charging. When I asked about the price, I was told its NGN1,500 (7.1 Steem). I actually both this item.
3. Screen Guard for Infinix S5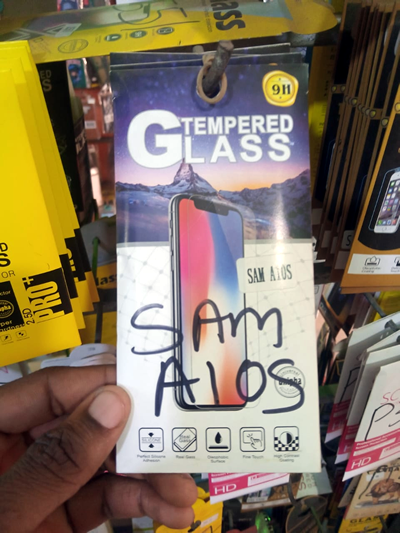 The sales representative told me that they sell many screen guards each day. Screen gurads protect smartphone screens from scratches or another objects that can scratch the screen. Each phone model has a screen guard for its size. This one is for Infinix S5 or any other device that has a screen size of 5.5 inches. The Prize is NGN 700 (3.3 Steem).
4. Phone Cover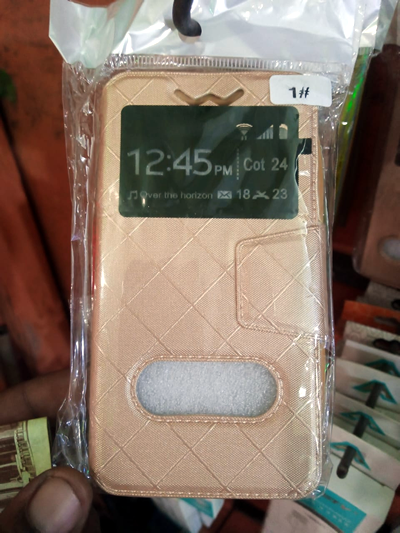 Many phone uses have this accessory. A phone cover protects the phone casing from dust, touch and other elements. There are many designs, shapes and colors of phone cover. This one is designed like a book that can be opened and closed. I asked the price, and I was told its NGN500 (2.3 Steem). I will soon change my own cover, but will go for a different design.
5. Ear Phone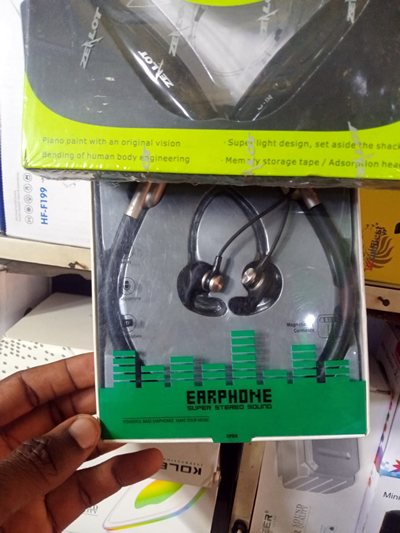 If you listen to music, chances are that you own an ear phone. I captured this bueatiful earphone in the shop. It looks so cute and simple. The price is NGN2000 (9.5 Steem). I once bought a big headphone from this shop and I really enjoyed the great sound when I play music. Unfortunately, my little sister got it damaged. I will soon get a new one.
End of the Review - Meet the Sales Representative
I was able to ask questions and get information about the 5 products reviewed above. Like I told you earlier, I cannot cover all the products sold in this shop in one post. In the future, I will come back to do more reviews from here. but before then, meet Miss ogonnaya, the sales rep for Real Communications. I took a selfie with her as seen below.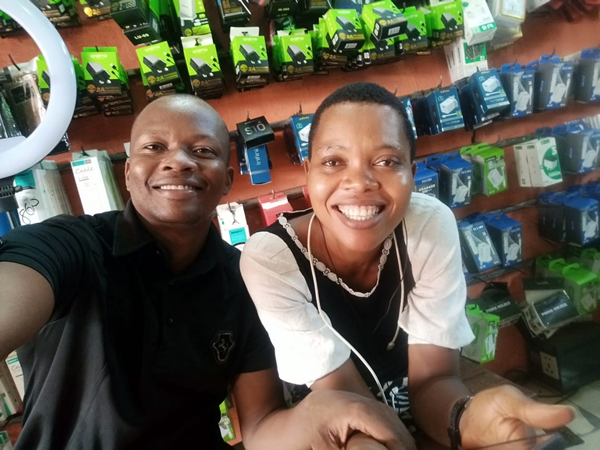 Miss Ogonnaya - Real Communications Sales Rep
I appreciated her support during my time in their shop. Although she had customers to attend to, she was calm and respectful in answering my questions. I believe part of the reason customers will keep coming back to this shop is her manner of approach. I said a big thank you to her before I left the shop.

Conclusion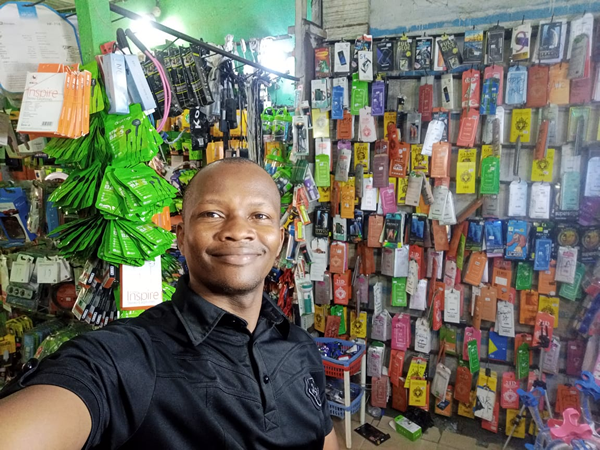 I really enjoyed my tour of this shop and the review I was able to make. I am actually an old customer her. I buy all my phone accessories here and the quality is always nice as usual. So if you are in Aba and needs phone accessories, Real communications is the place to be and you wont regret patronizing them. Thank you so much for reading this review. Tell me what you think.