Introduction
Day 2 of my business review contest took me to my favourite computer and Computer accesory shop - B'Done Computers, locates at 40 St. Michael's road Aba. Interestingly, I have been a customer to this business for more than 2 years now. I keep coming back because they give quality products and service to me and other customers. So let me tell you a little about B'Done computers.
About B'Done Computers
B'Done Computers is the home of all your computer accesories. They also sell Tokunbo computers, that are affordable and durable too. Like I mentioned in the first paragraph, I have been buying computers and related accesories from this business for the past 2 years. I can confidently refer someone here because of the quality of products and services available.
B'Done sells everything you need to set up a computer system. I can list some of the computer gadgets I have seen in this shop. They include the following:
Laptops - Dell, HP, Toshiba, Acer, etc
Laptop Adapters
Flash drives and memory cards
Power chords
Standard and flexible keyboards
Laptop batter
Mouse
Game console
Modem
HDMI cable
System Speaker
Laptop Camera
UPS
etc
You will find many more stuffs if you visit B'Done Computers. The Dell Inspirion Laptop I used for this post and for my works, I bought it in this shop. I also bought the speaker I use from this shop. Today, I went to this shop to replace my laptop battery. My old battery is weak and does not retain power after charging.
So here are some of the products you will see in this shop.
Real Communications Product Samples
Check out the products and their prices from B'Done.
1. Laptop Battery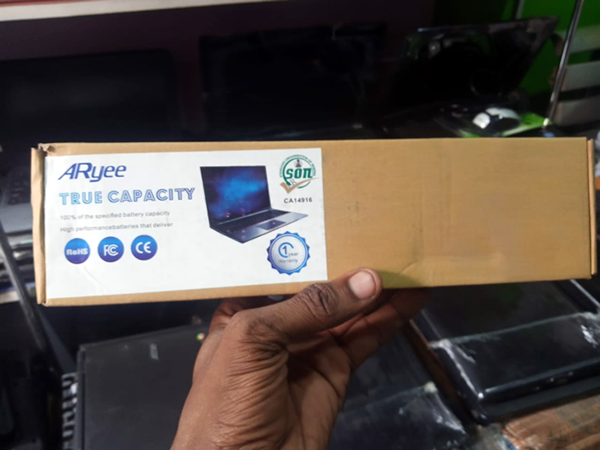 I bought this laptop battery today. It was sold at NGN9000 (42.8 Steem). Like I said earlier, my laptop battery is no longer retaining power after charging to 100%. Once the AC is out, the laptop goes off. So I knew it was time to replace the battery. The one I got can lat up to 3 hours on a single charge. This is a great bargain.
2. Optical Mouse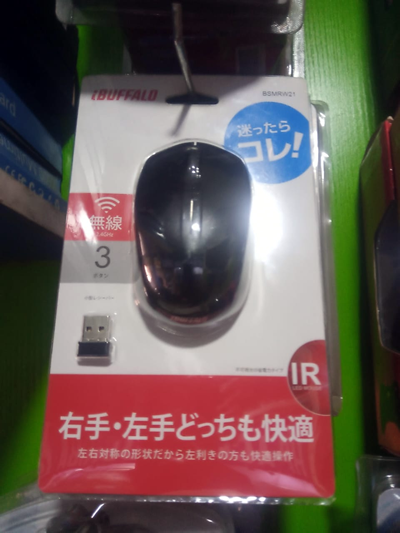 I bought a mouse similar to this one above sometime last year. I was surprised the price of this type of mouse has not changed. They told me the price remained NGN1500 (7.1 Steem). I prefer working with mouse than using the laptop mousepad. They also have other types of mouse like the one for gaming. I was not able to capture that. I hope to get you the images later
3. Game Pad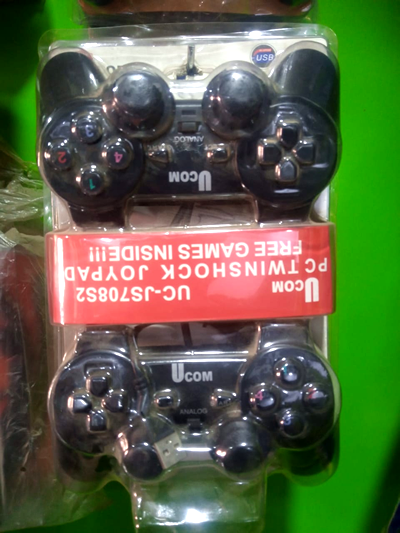 If you love playing games on PC, then this one is for you. I spotted this nice gamepad and I decided to capture it and include it in this review. I asked the price and I was informed I can get it for NGN3000 (14.2 Steem) This one looks just nice, just that I am not the gaming type. If I decide some day to take up gaming, then I would definitely try this one out.
4. HP Laptop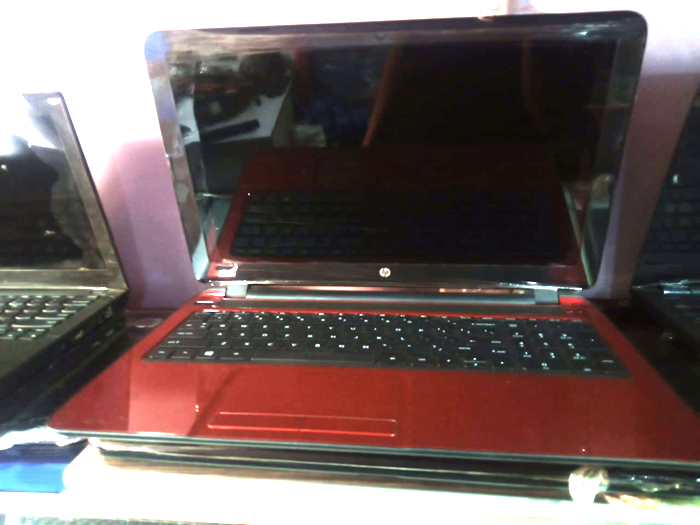 Like I said earlier, this business is mainly into the sale of fairly used laptops. There are definitely many laptops in the shop, from different brands. There is HP, Dell, Acer and other brands. This particular one featured above is a HP laptop. The Ram is 4 gigabyte. The hard disk is 500 Gigabyte. It came with a Core i5 processor. The prize for this laptop is NGN85,000 (404 Steem). It looks in great shape. I have bought laptops here and will always recommend new customers to buy her.
5. Extension Socket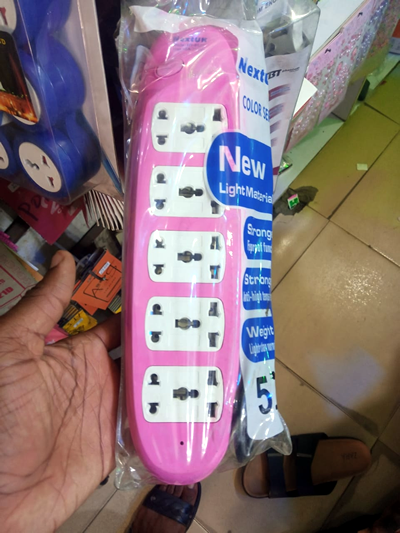 Extension socket is very important when it comes to getting power from the wall socket. I saw this extension and I liked it, although I later bought one with white color. This particular extension costs NGN1500 (7.1 Steem). One thing I like is that the extension comes with surge protector. So if there is a sudden power surge, you electronics are protected from getting damaged. I love this extension.
End of the Review - Meet the Manager
The sales representative for this business was so busy when I came. But I was fortunate to have the manager around. I was able to ask him some questions, including the prices of some of the goods in the shop. I appreciated his cool and business demeanor. He is always open to welcoming customers and keeping them satisfied. I had to take a selfie with him as shown below.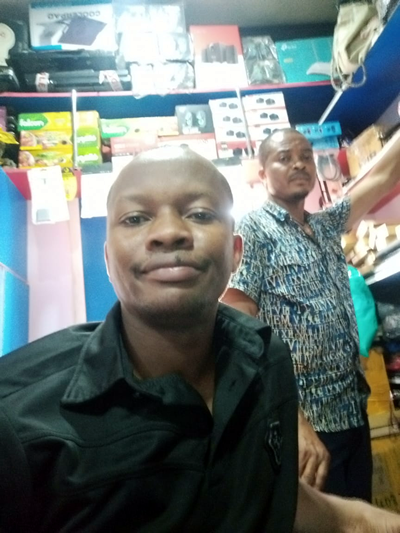 Mr Henry - B'Done Computers manager
I want to use this medium to thank Mr. Henry for the opportunityhe gave me to tour his shop and make this review. I have been his loyal customer and will always be one for the next forseeable future.
Conclusion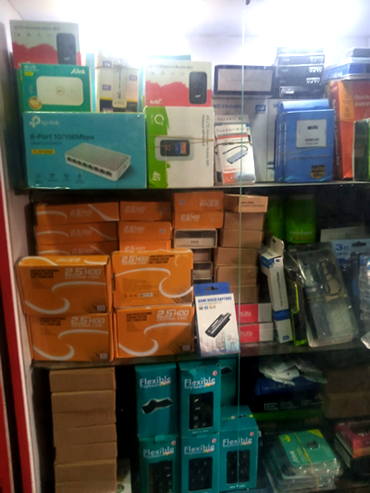 If you need fairly-used computers or any computer accessory such as the ones mentioned above, be sure to visit B'Done Computers. Their office is located at 40 St. Michaels Road Aba. You will enjoy the experience.