Introduction
I have been reviewing local businesses in my city for some time now. So today, I went to another store that sell lots of stuffs along the popular Ngwa road market. Like you know, Aba is a commercial city and many businesses thriving in the streets. So let us visit SirPaulo Super Store and see what they have for us.
About SirPaulo Super Store
SirPaulo Super Store is one of the many business located at the ever-busy Ngwa road, in Aba Abia State. Their address is 80 Ngwa road Aba. Just as the name of the business suggests, this is actually a very big store spreading across two shops. The sell many things that includes the following:
Cream and Soap
Perfumes
Wine
Powder
Juice
Milk and other beverages
diapers
Toilet tissue
POS
Insecticides
Pesticides
Biscuits
Airfreshners
etc
I cannot possible list everything in this super store. There are far too many. But the above are some of the things I can list for now. I went to this shop as a customer and for research. I bought my body cream, and used the opportunity to explain that I am reviewing businesses in the area. So the business owner Mr. Paul gave me the permission to capture some product images and ask questions about them. I was able to capture the following.
SirPaulo Super Store Products Forsale
Here are the items I was able to capture their images and get information about them:
1. Baygon Insecticide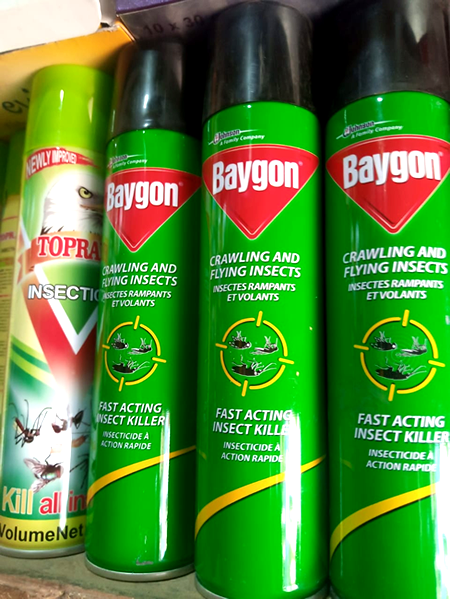 Baygon is a popular insecticide in my area. Many people use it. In this part of the world, mosquitoes are a big source of worry. Its either you use a good insecticide or you have a mosquito net. Mr. Paul told me that many customers buy Baygon because it is very active against mosquitoes and other types of insects. When I asked the price, he told me that it is NGN1000 (5.2 Steem)
2. Topgon Insecticide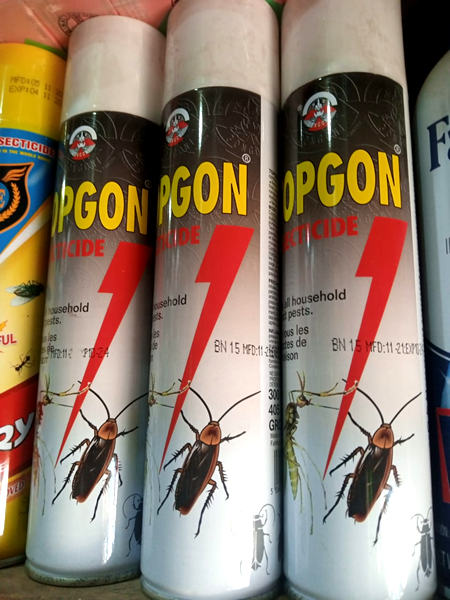 Next to Baygon, is another powerful insecticide called Topgon. When I asked about the power and customer demand for this insecticide, I was informed that it is very potent against any ants, mosquitos and other insects. Mr. Paul said that customers like it, but that Baygon has more demands than Topgon. Nevertheless, it has the same price tag as Baygon - NGN1000 (5.2 Steem)
3. Nivea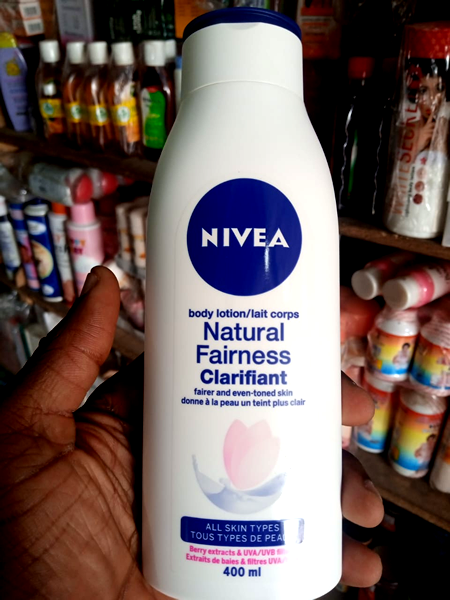 This is my cream and I bought it from this shop today. I always buy it from here. There are many types of this Nivea cream, each is designed for some special skin types. I am a fair person and needed something that will maintain my complexion. That is why I use this Nivea Natural Fairness Clarifiant and it has lived up to the billing. There have been recent increase in the price of some products in the market and this cream added NGN200 to sell at NGN2000. (10.5 Steem).
4. Castillor Ross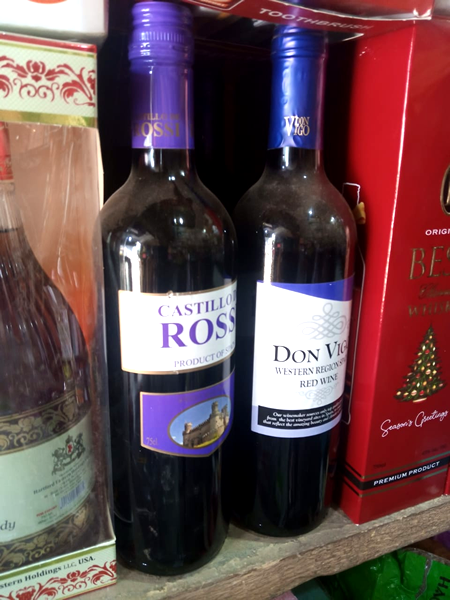 I have tasted this wine before and I can say its a great wine. The color is red and the the taste is less sugary. It has grape fruit flavour and its best served chilled. The wine is displayed here and Mr. Paul told me that because of the quality, senior citizens go for it always. When I asked about the price, I discovered its not too expensive at NGN 2500 (13.1 Steem).
5. Tetmosol Anticeptic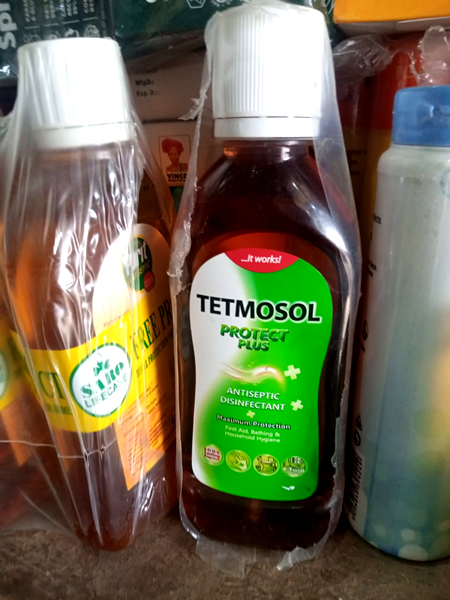 Tetmosol is a popular antiseptic and disinfectant. It is used to fight germs in bathing water, applied in surfaces to fight the growth of germs. Many people use this antiseptic as their first choice given that there are many in the market already. I use it as my second choice though. The cost of this product 800 (4.2 Steem). Ofcourse, it comes in various sizes. There are smaller sizes and bigger sizes. But this is the price for the one above.
5. Dettol Anticeptic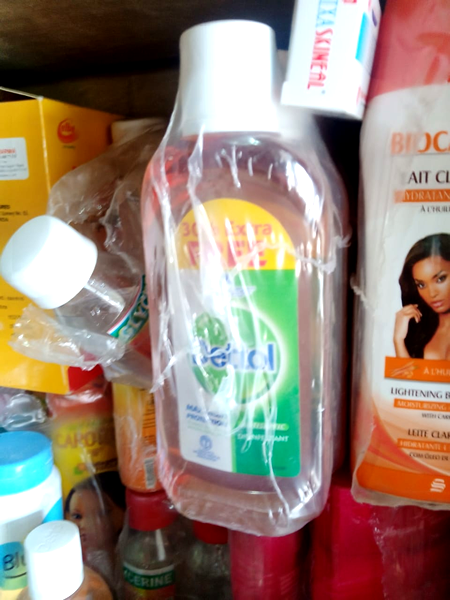 Dettol is the most popular antiseptic in Nigeria. Many households use it. It is one of the oldest in the market and the first to arrive. It is still a hot product. Dettol is applied to bathing water and surfaces to make them germ-free. One thing I like about it is the aroma when applied in water. Of course, there are many fake ones in the market now. But I trsut this shop as they sell only original goods here. The price for this product is 800 (4.2 Steem)
7. Eva Table Water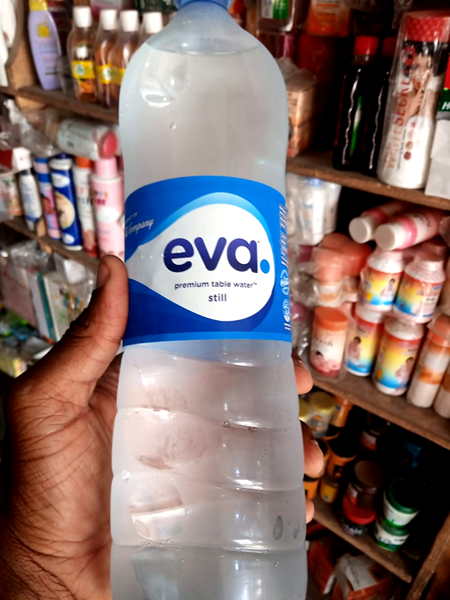 One of the reliable brands of table water from the Coca Cola company. Eva is alkaline water as I have tasted it personally before. I actually bought this one today, I buy it all the time. This is the big bottle. There is a small one too, although I do not usually buy that one. This one is served chilled from the fridge. The cost is NGN200 (1.05 Steem)
End of the Review - Meet the Business Owner
Mr. Paul is the owner of SirPaulo Super Store. He has a HND in Business Administration. He is happily married with two kids. I love the way he handles customers, in a professional manner. I have been a long-term customer to this business because of how he conducts business. He took out time from his usuallybusy schedule to answer the questions which helped me to make this review. I thank him so much for his time. I will always come back here to buy.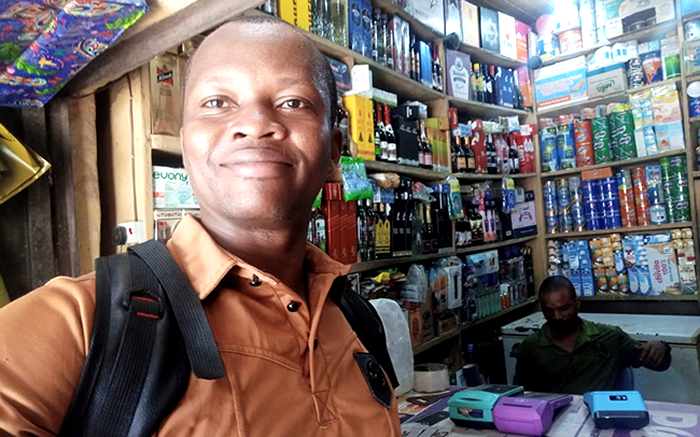 Selfie with Mr. Paul in the background
I appreciated her support during my time in their shop. Although she had customers to attend to, she was calm and respectful in answering my questions. I believe part of the reason customers will keep coming back to this shop is her manner of approach. I said a big thank you to her before I left the shop.

Conclusion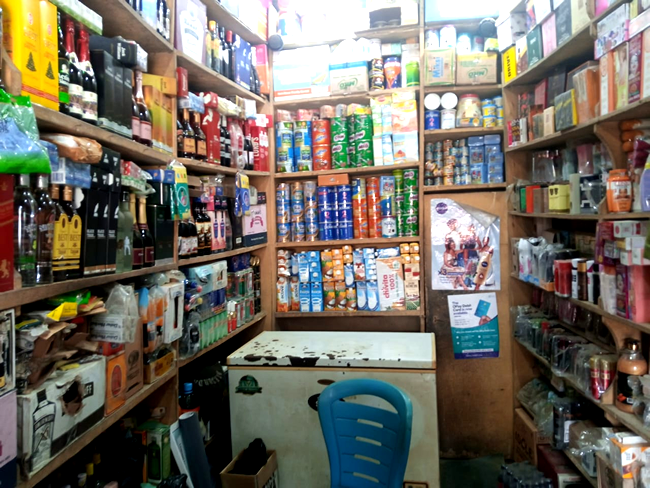 I hope you really enjoyed this review. SirPaulo Super Store is really a place where you can buy quality household items at a price that will not break your budget. If you do not stay in Aba, i will be your physical tour guide when you come. Thank you so much for reading this business review. More will come later