Introduction
You can wake up tomorrow and find yourself locked out of your Facebook account. Worse yet, the thief might use your account to scam other people or commit fraud. Many users have had this ugly experience and its not funny at all. Some accounts are lost forever through hacking. No one prays for it, but Facebook accounts are stolen each and everyday. You can take added steps to make your account more secure and prevent unauthorized persons from taking over your data. That is the essence of this post. Follow me as I explain how to use two-faactor authenticator to add a second layer of protection to your Facebook account.
How to make your account more secure with 2FA
Activate two-factor Authentication (2FA): Two-factor authentication is an industry-standard method of securing am account by prompting for an extra login code when your account is accessed from an unknown browser or device. If the code is not supplied, that login attempt would not be allowed to complete. So if an unauthorized person or a hacker somehow stole your password, the 2FA will be the last line of defense to stop them from stealing your account or gaining access to it.
Setting up 2FA on your facebook account
Step 1:Open your Facebook app and click on the menu Icon. Select Settings
Step 2: Then click Security and Login as seen below.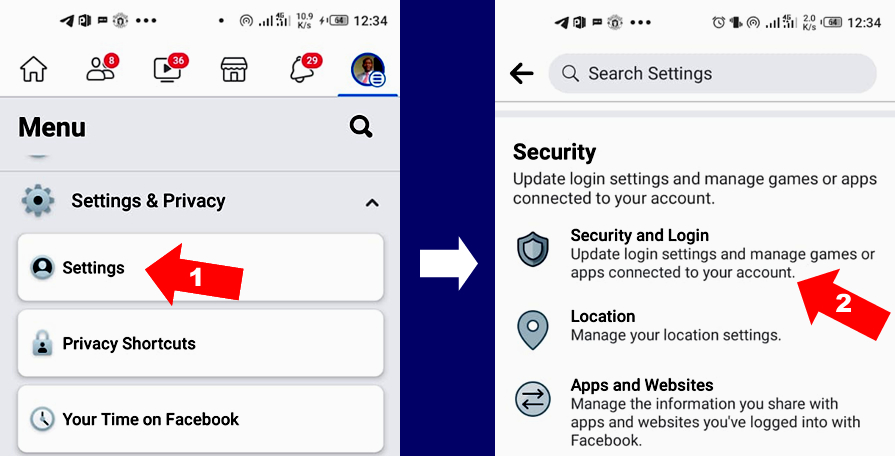 Step 3: On the new page, click on Use two-factor authentication.
Step 4: Click on the code at the bottom of the new page to copy it. Then launch Google Authenticator app to create a profile for your Facebook app there.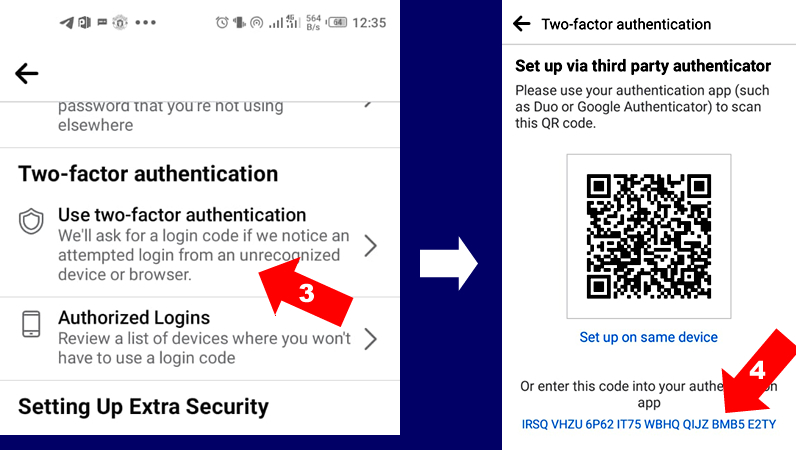 Note: At this point, you will need to open the Google Authenticator app. If you do not have this app, you can download and install it from you play store as shown below.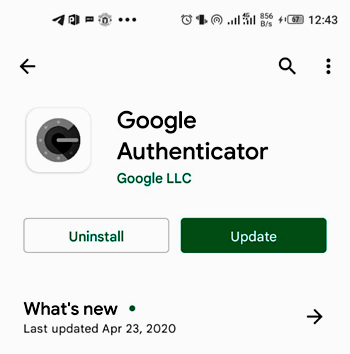 After installing Google Authenticator app, you can proceed with the remaining steps of this tutorial.
Step 5: Open Google Authenticator and click the red "Add profile" button at the bottom of the page.
Step 6: Click on Enter a Provided Key to continue. Check Image below.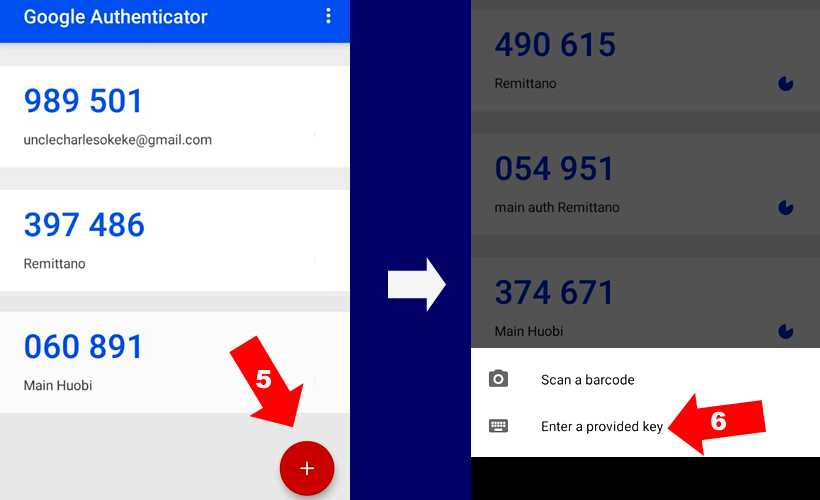 Steps 7,8,9: On the new page, enter the name of your app. In this case, Facebook. Then paste the key you copied in step 4. Then Click add. Once that is done, Facebook is added to the list of apps connected to your Google Authenticator.
Step 10: You can then copy the code for Facebook on your authenticator app and go back to your Facebook app to finish up. See Image below.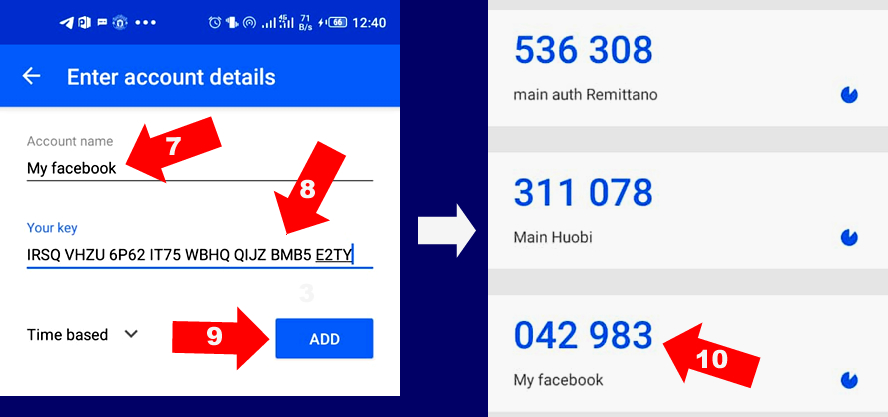 Step 11,12: Enter the code you copied in this box and click Continue.
Step 13: Click Done to complete the setup. Check the image below. Congratulations.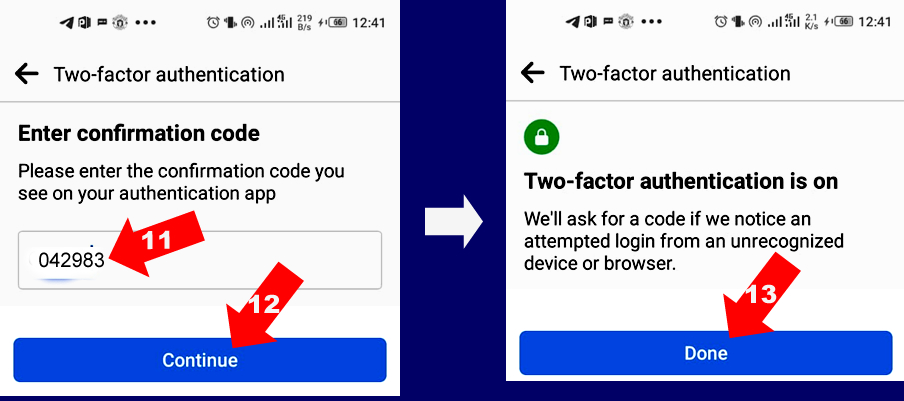 Conclusion
Two-factor authentication is a great way to double the security of your online accounts, including Facebook. As you have set it up, an intruder will have to pass through two walls of your security. If they someone stole your Facebook login password and tries to login from a different browser or device, then the 2FA will stop them since this code will only exist on your own device. Many accounts have been saved from hacking because of 2FA, and Google Authenticator is the number 1 choice for this setup.
A question that arises here is: What happens if you loose your device and try to login from a new device or browser? How will you bypass 2FA? Check this page soonest, I will do another tutorial on how to recover your account from a new device if the old one has a 2FA setup.
I hope this tutorial is useful to you. Secure your account now before you loose it to intruders! Thank you so much.
Note: All images except the thumbnail, are screenshots made from my Infinix X5 Mobile device.