Introduction
Goodmorning and welcome to my blog dear friends. Hope I found you in great shape. Its time to write about my activities on Friday the 25th day of February 2022. Let me begin now.
Morning Activities
My morning activities really starts very early each day. I try to wake up around 4am each day. So on this very day, I checked the time and saw it was 4.20am when I woke up. We usually have our morning worship together. So while I wait for other family members to wake up, I had to get busy. I checked our notifications for SteemALive community and answer a few notifications. I also did the same thing for my account focusnow. By 5.15am, the whole family gathered for morning worship. Its a time to reason on scriptural principles that will guide us for the day.
The scriptural advice was taken from Revelation 7:14. We were all encouraged to live clean lives morally and otherwise so that we can have a clean standing before God. This will gurrantee future blessings of everlasting life which God has promised. After we discussed more on how to achieve such goals, we prayed together and dismissed. It was around 5.45am. I came back online to say hi to friends in our group chats.
I tried to check on updates from @steemitblog before concluding with some chats with newbies looking for mentorship and answers to their question. I already planned to go to the bank to pay my utility bills. Its a friday and banks are usually crowded, so I had to leave early enough if am to meet up. i left the house around 8.40am.

On my way to the bank

On my way to the bank
When I arrived at the bank, it was as expected. There were crowds. So I had to quickly pick a teller, fill it, and head over to where I will make deposit. But to my disappointment, the only cashier attending to us left and would not return after close to 2 hours. I had to leave the bank and head over to GTB. It was around 12.40 noon.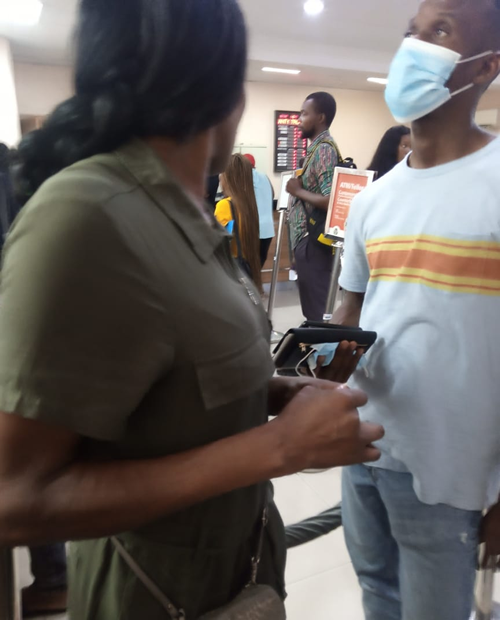 Customers inside GTB
Afternoon Activities
I didnt spend much time at GTB. I really regretted going to the other bank where I thought because they are not popular, they wont have much customers. I GTB around 1.20am after i had paid the EEDC bill. I left the bank to go and look for something toeat. I was really hungry. I went to a fastfood joint and ate my lunch. I also rested well enough before going back to the office. Once at the office, I started making the post for our 5 selected posts for the week. I started it but could not finish it in time. Visitors were coming and other distractions. But before I left for home, I have done 70% of the work. So I decided to finish up later in the even at home.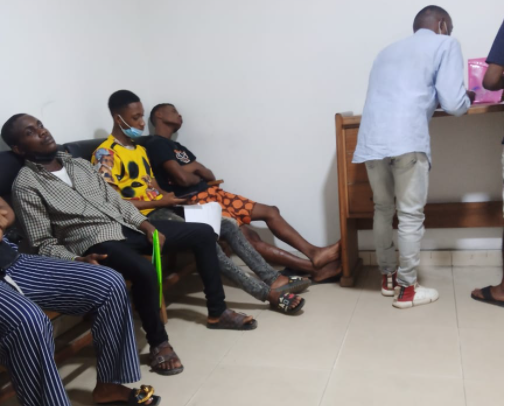 Tired customers at the bank
Evening Activities
When I left for home, I dropped off at the market to pick some fruits as I always do. I bought some african apples, Carrots and cucumber. Then I did withdrawal at the POS before i proceeded home. By 5.40pm I was already home. I rushed to take my bath and then rest well as I enjoy my fruits with family members. I had my dinner around 7.30pm, took more rest before starting my laptop to finish up the top 5 post. After publishing the post and chatting with a few friends, I slept off.
It was a day full of activities, but I was happy everything planned was accomplished.