Introduction
We started it 5 days ago. It ended yesterday. What a journey, the NEXIT training exercise which has been on-going since Tuesday last week. All participants were happy as we learnt a lot on running a startup, marketing, designing a winning marketing plan, plus more. Before I tell you more on how the event was concluded, here was how the day started.
Morning Activities
A typical day starts for me quite early. So by 4.50am, I was up already. I planned to leave early since this was the last day of our NEXIT training exercise. I checked the notifications for our community. There were many to check. Then after that, I also checked for @focusnow. Then I rushed to do the top 5 posts for the day. Doing it in the morning affords us the time to engage more with the post. After making that post, I went to do morning worship with the rest of the family.
Each morning worship period affords us the opportunity to discuss a scriptural principle and see how to apply it in our lives. After the morning worship, we prayed as a family and thanked God for the life he gave us and other blessings. After the morning worship, I went straight to take my bath. By 6.40am, I was taking tea and bread which was my breakfast. Then, I left home around 7.30am.
When I arrived at the office, I stayed back for some time. I did a transaction and also tried to charge my device. I then left office 1 hour later for our training center. By 8.20am, I arrived and took attendance. Then I went in to wait for others. The first lecture started around 11.20am. It was all about digital marketing.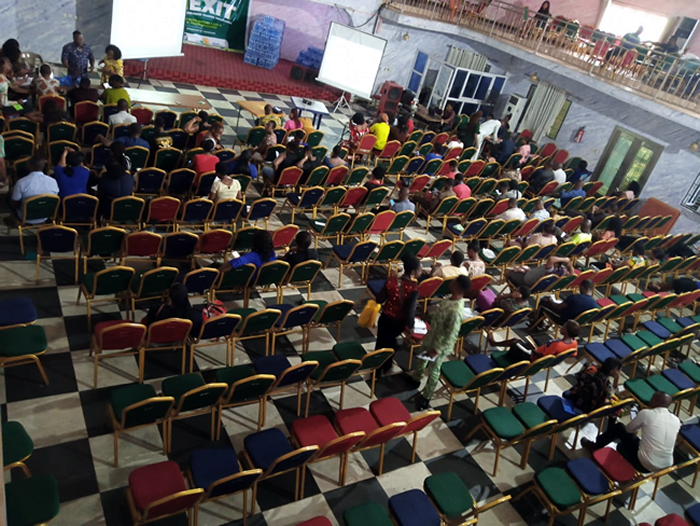 I captured the lecture hall once I arrived
Afternoon Activities
That first lecture was just more of practical than theory. So it took a greater part of 3 hours. The speaker first helped us to appreciate the importance of taking our businesses online. Then she narrowed it down to Facebook. She explained the potential of reaching out to new customers on Facebook and how to run sponsored promotions. First of all, she helped participants to create Facebook business pages. Then she walked us through on how to put vital elements such as logo and business schedule.
By 3pm, many of the participants were hungry. So they asked for lunch. The speaker stopped and lunch was served. Thr lunch has been jollof rice, with bottle water. We all ate and got new strength. We had 20 minutes lunch rest before we resumed. The next speaker showed us in practical terms how to set up a Facebook sponsored ad and how to run the promotion. The class ended by 4.20pm.
The organizers were supposed to give us certificates to show we have completed the training. Unfortunately, we were informed that the certificates are not available. So we were all dismissed and told to come back the following week for the certificate. I left for the office.
The Lunch
El Dorado Event flier
Evening Activities
Within 20 minutes, I was at the office. I packed up my back and left without wasting further time. This was weekend and I was not expecting anyone again. I went straight to the market and bought some fruits, and other things for the weekend. Then I went home.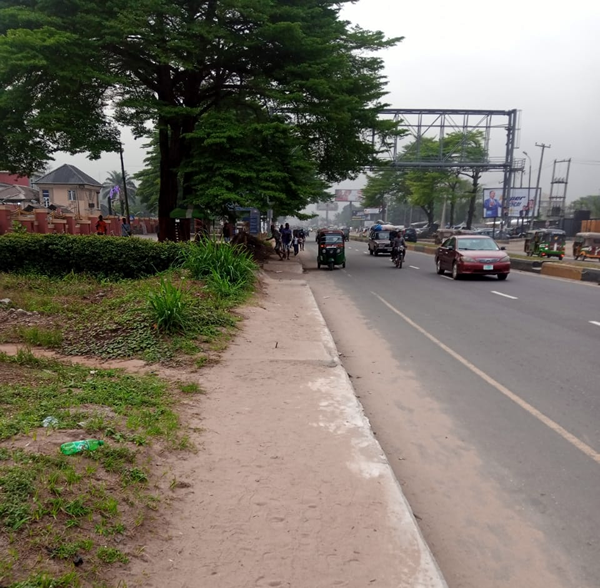 Aba-Owerri Road shot as I left the training venue
As I always do, I took my bath once I arrived home. Then I rested, enjoying the fruits as well. I ate dinner 1 hour later. Then by 8.40pm, I chatted with a few friends, then slept off around 9.30pm. That was how my Saturday was spent. It was really eventful.
Check out my most recent posts