fuente
Tron
Vision tron is meant to be a totally decentralized and free protocol that will run the risk of transaction saturation for a long time. I say for a long time because the cryptocurrency is just in its infancy and in the near future it will reach all parts of the world so there will be a lot of transactions to operate. We can also find a powerful system with a wide range of defi and dapps creation capabilities to grow its ecosystem.
The history of the tron white paper is activated annually and every time it is forked. We can find the algorithmic architecture on which tron was founded.
Tron is based on 3 working layers.
storage layer.
core layer.
application layer.
Social reach of this cryptocurrency.
As the purpose of the project is to reward content creators with very good rewards thus removing also the scalability problems that exist in other blockchain we could say that this is the social outreach turning the wisdom of the common people into opportunities.
The Tron network is composed of these Mr can propose decisions propose improvements and try to improve the platform however it depends that they have more than 19 votes the update that these sr have proposed so that in less than three days the update is executed within the platform.
When we talk about Tron we talk about one of the best fights in that so far it has much more dapp extensions and a larger ecosystem scalable with respect to transactions and defi applications that can be created so the acceptance of society has been much better to this currency.  We observe the growth of this currency and we observe the rapid transit of the cryptocurrency in the market so the acceptance of these is very good.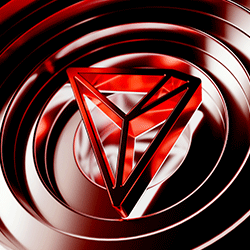 fuente
Teamwork
Trunks is working with more than 100 people constantly on improving the platform and more great junti sun who ceo this start this great project in 2017.
thank you @besticofinder