Hi Steemit family!
#
#
Meet Roland David Smith
#
Today we will tackle a subject based on abstract sculptures, I have always been struck by the way in which sculpture unlike painting has been transformed through time, the sculptor we will discover has made this possible thanks to his ingenuity. I am talking about Roland David Smith one of the representative hills of universal art. Come with me to learn more about the life and work of this incredible sculptor.
Roland David Smith, born in Indiana specifically in Decatu on March 9, 1906, from a very young age he was decidedly inclined to art, although once he finished his secondary studies he had problems to begin his artistic career passing through two universities, discouraged he leaves the university and begins to work in an automobile factory, Even though his passion for art grew, in 1926 he moved to the city of New York to study Art Students League and since then it can be said that officially begins his artistic career, his teachers were widely linked to the movements of the time and this greatly influenced the style that began to develop the sculptor.
He had a very good friendship with Adolph Gottlieb and Milton Avery, emblematic painters for the depression of the 1930s, a friendship that would allow him to approach the artistic scene with his participation in the Works Progress Administration's Federal Art Project in New York where he was able to share with avant-garde painters such as Stuart Davis, Arshile Gorky and Willem de Kooning, then he would begin to mix painting with sculpture.
By 1932 smith managed to create his first large sculpture with pieces of dead coral, the installation was on a forge and an anvil, at this stage Smith began to experiment with materials such as wire, coral, metal welded Picasso style wood and materials that were little used in sculpture, he learned the technique of oxyacetylene to weld metal heads, a technique that would make him the pioneer in creating sculptures of this type throughout the United States, where you can see a variety of materials in a single work.
During 1940 he distanced himself a little from the artistic movement of the city of New York moving to Bolton Landing where he energetically directs a studio that in itself is a factory where there was a great quantity of materials and tools, for the Second World War he leaves art to one side to work as a welder in American Locomotive Company, Schenectady, New York, in this trajectory he manages to learn to dominate the art of welding at extreme levels, and with his mind working in different ideas that after the war, being 1946 his time of greater creativity registered in his history as a sculptor.
Already by 1950 he had obtained the artistic scholarship of Guggenheim, so he could invest selflessly in materials and tools to materialize his best ideas, making pieces with great volumes, this activity allowed him to be guest artist of the university of indiana, and he stood out for the innovation of creating sculptures in series using extremely expensive materials as stainless steel.
In 1965 he creates the Cubi series with stainless steel that he ventures to polish with a sander, this technique would give him his personal seal and the joint use of aerosol paint, adding new techniques and completely new forms of expression, where a flat style and geometric solids abound.
By 1960 he was consecrated as one of the most influential sculptors of the art scene in the United States and the world. His legacy allowed the opening to new techniques that have continued new contemporary sculptors.
At the age of 59 he died in a car accident on May 23, 1965.
#
#
Thank you for reading 😀
---
#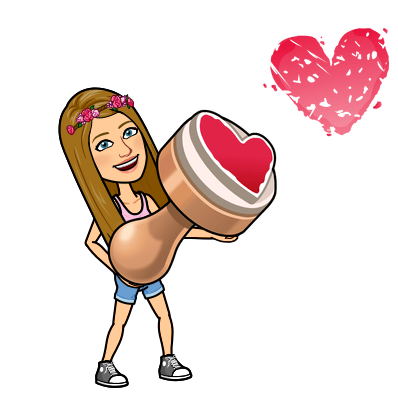 #
#
#
If you liked reading this article, feel free to FOLLOW ME, UPVOTE and RESTEEM! It's always appreciated =D. Thank you all for your support and see you soon for the news flamingirl's adventures!
#
#

#
#
Attention
This publication aims to provide educational and cultural content on the steemit platform, images downloaded from the Internet are the property of each artist or photographer, under no circumstances, this blog is commercially exploited with the sale of all or part of the material.