Hi Steemit family!
#
#
Today I will tell you a little about the life of one of the most influential Dutch painters of the last century, his painting underwent different transformations that turned him into an artist with a great mastery of technique, I'm talking about the honorable Bram van Velde. Come with me to learn a little about the life of this artist.
Born in Zoeterwoude Holland in 1885, his humble origin bordered on poverty, in 1922 he travels to Munich where he has his first contact with the German expressionist genre. This brief period allowed him to meet other artists from other parts of Europe and by 1927 he was giving his first exhibition in Bremen.
Then he moves to Paris where he feels seduced by the birth of fauvism and cubism, at the same time he continued exhibiting his expressionist works in 1928 his works were exhibited in the great salon of the independents in Paris, that same time coincided with the discovery of the work of Henri Matisse that left him in love, as it also happened with Pablo Picasso. At that time Bram van Velde was one of the forerunners of abstract art, but soon his painting would take another course towards cubism.
That same year he married the German painter Sophie Carolina Klöker, then they moved to Spain specifically to the city of Majorca, but by the time the civil war begins Bram van Velde's wife dies, the painter flees to Marseille where he would move with his brother here and start painting in his studio and follow his passion for painting.
1939 would be the year in which he finally reached artistic maturity after a long journey of painting, his style was based on a large format with tempera technique, from 1941 to 1945 he has a brief break in which he did not paint. For the year 1946 he had his first big individual exhibition in Paris, he exhibited 25 canvases and although he did not do very well in monetary terms he continued with his works.
From here on he had many stumbling blocks to position himself in the art world, however, not everything was bad, by 1958 his work of years begins to bear fruit, and begins to be acclaimed by the art critic who considers him an important painter with independent vision, in 1970 his works are found in several cities and countries of the world as Poland, Iceland, Italy, Norway, Brussels, Copenhagen, Amsterdam, and Rome. At this time he devotes himself to visiting his exhibitions and giving talks about his art.
At the same time, he receives a series of decorations in the Netherlands where he is given the title of knight of the order of Artez and letters and received at several universities as an illustrious son.
After the storm comes the calm, after so many setbacks and a life marked by poverty the painter persevered and was recognized by various entities as a great artist of his time, for his 80th birthday was held a collective celebration that appeared in press, continued painting until his death on February 27, 1994, in Paris, France.
After his death he is a reference of study for the students of plastic arts of all parts of the world above all for his abnegation in a tricked world as it is one of the arts, the painters or sculptors have nothing to do with these bad intentions of groups of wealthy that pay curators to obtain certain works of art discarding what they do not like leaving out people who consecrate their life to one of the most peaceful trades that can exist.
#
Thank you for reading
---
#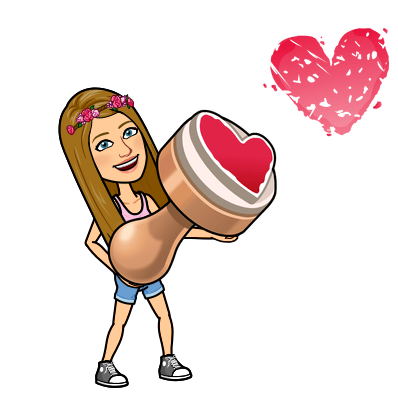 #
#
#
If you liked reading this article, feel free to FOLLOW ME, UPVOTE and RESTEEM! It's always appreciated =D. Thank you all for your support and see you soon for the news flamingirl's adventures!
#
#

#
#