Hi Steemit family!
#
#
Henri Charles Manguin, the painter of happiness
#
Today I bring you one of the founders of the fauvistic genre, which was born almost with impressionism only to be positioned after the end of the period of impressionism. Fauvism was characterized by being a very colorful genre, it was also the first attempt to break with perspective. Today it is the turn of Henri Charles Manguin. Come with me to learn more about this excellent French painter.
The excellent painter was born in France on March 23, 1874, his working-class family were great lovers of art and always based on the small Manguin a critical character of art, art impact so much his life that in 1890 while pursuing his secondary studies to devote only to painting.
https://wahooart.com/Art.nsf/O/AQR8G9/$File/Henri-Charles-Manguin-Jeanne-dans-un-transat-a-l-oustalet.jpg
4 years later he would really start his career, studying at the prestigious school of fine arts in Paris, and was a classmate of Henri Matisse, Albert Marquet, as almost all the artists of the time were very attuned to impressionism, so in the first works of this artist you can see the use of very bright pastel colors. He was daring on his part to move from an artistic center like Paris to the city of Saint-Tropez.
Already in 1937 he was consecrated as one of the best artists of his time, and managed to participate successfully in the great international exhibition in Paris, here was the first time that he was attributed to his production as a fauvistic, also managed to participate in the salon of independent with at least 8 paintings. Already in 1950, the first tributes to his artistic work were being made.
https://wahooart.com/Art.nsf/O/AQR8GF/$File/Henri-Charles-Manguin-Dahlias-sur-la-terrasse-de-l-Oustalet-Saint-Tropez.jpg
In the work of this French painter the feminine figure can be appreciated a lot, his own wife would help him being his exclusive model to paint naked, sleeping, bathing. In addition, he painted a large number of landscapes and his famous still lifes and his delirium to paint flowers. He is recognized in the art world as the happy painter, many artists were known for being drastic and often very depressive and the paintings showed that tragic feeling.
Henri Charles Manguin was known as the painter of joy and the most harmonious aspects of the world, but the joy had little to do with the discussions that revolved around the theory of color and light, which other neo-impressionists such as Charles Camoin and Paul Signac carried out with other painters of the time.
https://wahooart.com/Art.nsf/O/AQR8GH/$File/Henri-Charles-Manguin-Jeanne-dans-le-jardin-de-Neuilly.jpg
With Henri Charles Manguin marks the beginning of a new genre in painting that achieves the same effect as impressionism, to continue debating and fighting for the construction of new artistic concepts, its leaves with acid colors caused restlessness in the most conservative curators and art consumers of the time, who saw the style of Henri Charles Manguin as a disorderly and strident style.
Although the Fauvists themselves created a much worse effect than the Impressionists, the Fauvists paintings were freer in their brushstrokes and this caused a stir among the most conservative art critics who saw painters of this genre as beasts. Although Manguin was the least savage in representing the technique.
He spent most of his life in France going through it completely, on very few occasions he went abroad, he liked to travel within his country and paint different pictures in each city he visited.
#
Thank you for reading
---
#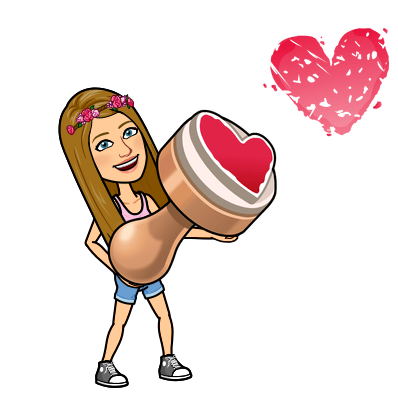 #
#
#
If you liked reading this article, feel free to FOLLOW ME, UPVOTE and RESTEEM! It's always appreciated =D. Thank you all for your support and see you soon for the news flamingirl's adventures!
#
#

#
#
Attention
This publication aims to provide educational and cultural content on the steemit platform, images downloaded from the Internet are the property of each artist or photographer, under no circumstances, this blog is commercially exploited with the sale of all or part of the material.