Hi Steemit family!
#
#
Today I take a leap backwards regarding those artists who use waste from the consumer era to make works of art, so today I'm going to reveal a little about the life and work of American artist Tom Deininger, this incredible artist personally picks up small objects that he finds on the street every day.
His works are a kind of picture mixed with sculpture, I live in Massachusetts, where he accumulates in his boat waste, for a moment you might think that it is someone who has Diogenes syndrome, mental disorder where the individual accumulates garbage for no reason, but it is not so, he is dedicated to collecting plastics, abandoned toys, cables and any object that is useful for the creative purpose.
This mania of collecting garbage began in 1994, he is a surfer and after going around the world in his boat and seeing how many parts lived happily when he returned to the United States, he began to think about the problems generated by his nation in terms of waste and climate change, it was then that he began to collect and his passion for art flourished.
In his works we can find how he plays with the notion of American pride, as well as the use of icons, making a blunt criticism when designing his paintings with garbage. He never returns home without an object.
Then we find ourselves in front of an artist who constantly uses the message of supposed values in the aesthetics, beauty and emblems of the United States, a country whose policies are increasingly far from reversing the ecocide for its super production and a population that increasingly seems to have less awareness of the impact of its consumption.
The media influence the consumerist customs of individuals, this means that we react by buying whatever we find useful, but the problem is not only that, the programmed obsolescence of our consumer goods, makes us have to buy shortly after having bought, repeating the pattern to infinity, buy, throw away buy.
It is easy for this artist to fall prey to the media, labeling him as a hippie, hugging trees or progressive, beyond the labels Tom Deininger demonstrates the seriousness of his art, faithfully committed to a radical change of the system.
https://vimeo.com/25563363
It is indisputable that we overlook the issue of pollution, the problem is more to change habits of consumption, and if it is to change the system of production dependent on fossil fuels, the change would not be much if electricity is used, as they continue to manufacture plastic elements that take centuries to disintegrate, as well as the uncontrolled use of water to make metals.
The change must begin with consumption habits and a proposal to create materials that have no impact on the planet, as well as reducing the extraction of other strategic materials for the manufacture of components of various articles.
We have already seen how China, which is one of the largest polluting countries, has started to reverse, starting to notice energy planning, as well as the creation of new materials that impact the environment as little as possible.
https://vimeo.com/25672099
Another point that could reduce pollution is to make products that last longer, I take as an example the lesson given to the industrialized world socialist Germany when it held its international fair of appliances that lasted 30 years, launched into the market, refrigerators, televisions, washing machines. That was a radical change in the production model. Unfortunately we know the history that happened years later with the destruction of the Berlin Wall and with it the end of an era that promised a good view in terms of technological advances.
#
Thank you for reading
---
#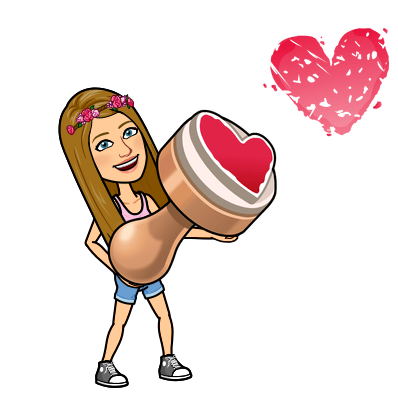 #
#


#
If you liked reading this article, feel free to FOLLOW ME, UPVOTE and RESTEEM! It's always appreciated =D. Thank you all for your support and see you soon for the news flamingirl's adventures!
#
#

#
#