Hi Steemit family!
#
#
We continue this week with the best of hyperrealism of all time, today is the turn to talk about Alyssa Monks a painter who became known through social networks famous for her oil paintings hyperrealist style. Come with me to discover some of the most outstanding aspects of the life and work of this excellent artist.
Alyssa Monks was born in 1977 in the city of Ridgewood - New Jersey. At the age of 6, she completed her first oil painting and this accompanied her throughout her learning process, which culminated in her obtaining a bachelor of arts degree in 1999.
Although she is a hyperrealist, she considers herself a figurative painter since it is her specialty. Beyond the technique, it is interesting how quickly she manages to remove any kind of influence on what she paints. She is currently teaching painting at the New York Academy of Art and extra-cathedra teaches at Montclair State University and the Lyme College Academy of Fine Arts.
She usually figuratively paints bodies which she has in an environment such as bathrooms, for which she applies filters that interpose between the subject to be painted such as glass, water, steam, and vinyl to name a few, this gives her freedom to abstract each piece, playing with the models making them press parts of their bodies against the glass, creating fabulous distortions in the bodies. That atmosphere of hot baths is what gives her a characteristic stamp as a painter.
But nothing is a coincidence for Alyssa Monks since her beginnings she has felt a deep feeling of admiration for the human body, becoming obsessed with wanting to find more realism than the universal history of painting has known, and of course, involving abstraction and under this element, she transmutes and conjugates each piece she makes.
He has had innumerable collective and individual exhibitions in which Reconfiguration of the body in American art stands out, 1820-2009 in the National Museum of the Academy of Fine Arts of New York and Intimacy in the Kunst Museum in Ahlen, Germany, at the moment great variety of his catalogue is in public and private hands, which gives him the recognition of world-wide stature, although it was his experience publishing in his social networks what really gave him the acceptance by the artistic community.
She has won the Elizabeth Greenshields Foundation Scholarship for Painting 3 times, and organizational level is part of the Academy of the New York City Board of Trustees of Art, where she currently lives.
Her painting is really exquisite and relaxing, can evoke feelings of intimacy in the bathroom as well as feel the steam on your skin on a cold night, it is interesting how this artist manages to convey these feelings, unlike other artists who devote themselves more to details by expanding absurdly inanimate objects, with the respect they deserve but not everything is pink in the art world, I prefer a thousand times to see a gesture on a face than a tin or a bottle of tomato sauce.
As we have been able to appreciate the hyperrealism includes several motives depending on the artist, the interests can be varied, from simple still lifes, objects of the daily life, streets or urban landscapes and people my favorite.
#
Thank you for reading
---
#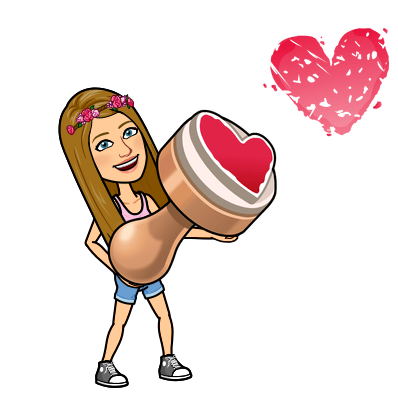 #
#
#
If you liked reading this article, feel free to FOLLOW ME, UPVOTE and RESTEEM! It's always appreciated =D. Thank you all for your support and see you soon for the news flamingirl's adventures!
#
#

#
#