Why am I talking about this? Because the game would overflow with players if it was addressed seriously. Yes, even further. I know there are a ton of new players already.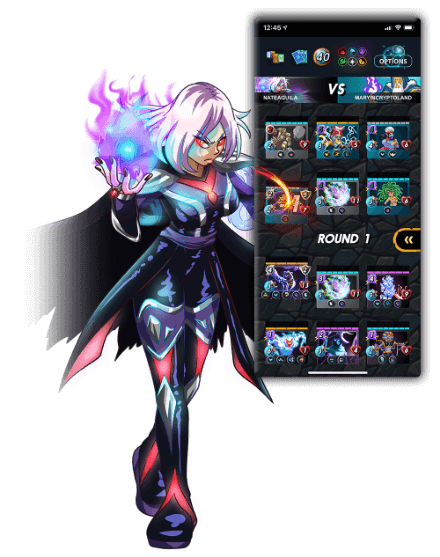 The good
LRC tokens never died down because publish0x continuously hands them out as rewards. Now that DEC is on ETH too, seeing it being given away as rewards over there would be wonderful. If you know how much that portal sends out for payments, then you are aware this is not expensive, but still pays off really well. Maybe it would be wise to consider a partnership with them.
The bad
Team creation screen still displays every single card we won't ever use. We should have had this by now. Players have been ranting about it for over six months. This is not hard to do. It does not take long. None of us want to deal with this clutter making team selection take so much longer and less fun than it should be. Yes, it does take that much longer. Picking a team in three seconds against picking a team in 10 seconds? Considering we battle several times a day every day, frustration coming from this stacks up.
The ugly
AMAs are still held at a bad level. First off, it's only live, so I can't get my question answered if I'm not there. Why can't I just leave it there or email it to them and then they read them out loud for everyone? Their attitude towards those who are interested in AMAs is generally crappy, too. It's basically "if you can't be there, then watch the replay, and if we screw up our replay, well you should have been there anyway." That is basically the answer I've gotten a couple of times when inquiring about this. PR when?
How this affects me recommending the game
Am I asking for too much? No, I'm not. This is really, really basic. There will be some maverick players who will straight up tell you how you should be very satisfied with what's available, but that's just them protecting their investment in something they clearly don't understand. There is a minimum standard of decency. Although Splinterlands gameplay and rewards are great, the way the team disregards some issues are sometimes enough to get me to not recommend the game to my friends.
How this affects people who tried the game because of me
Just so you know, I did recommend Splinterlands to people I know, but they always gave up on it because it was too complicated. They are traditional gamers, but they still didn't have a clue on how Splinterlands plays. If a gamer can't tell how to play your game, then the UI and UX are screwed up, period. Industry standards and best practices, guys. Please, because sometimes it's just embarassing. Hook your players in during the first 5 minutes or you're no good for the masses. No, these video tutorials are not practical enough.
---
On a side note: Imo the best way to farm the game is still playing multiple silver accounts. The tutorial stopped working halfway through my practice battle. The gameplay itself is as amazing as ever, though.