Many of you might know that I do grow orchids and now only Phalaenopsis, but also different Dendrobiums, Cattleyas, Cymbidiums, Epidedrum and Oncidium types (probably forgetting something here). And just as any other plants they have their own blooming rhythm. Some will always bloom in the same month, some whenever they are ready. And once three of my Dendrobiums bloomed in the same time!
As soon as they open I move them to my kitchen windowsill so I can see and smell them better. It is my private little paradise when they all stand together looking so amazing for weeks!.
Te big white one is a Dendorbium Nobile Spring Dream. It is the oldest orchid in my collection, but not the first one. All the other ones I simply managed to kill due to lack of knowledge. This one must be 7 years old or so... And in that 7 years it blooms every single year! I also managed to split it twice and got around 5 keikies. All the extra plants I already gave away and kept just this monster. Cause it is a monster by now that doesn't fit in the windowsill anymore.
Currently it also has two keikis (plantles) that grew some flower of their own. They are still attached to a mother cane. Will remove it and pot it up after they are done blooming. Another plant to give to someone :)
The dark pink/purple one is Dendrobium Nobile Komet King. The mother plant died after I bought it home from the shop, but it managed to grow few keikies that I saved and those are now grown up too and blooming. Also gave away 3 as I didn't need so many. The flowers are huge on this one! No wonder it is called a King.
And last but not least my favourite one: Dendrobium kingianum var. Silcockii. I am not fully sure of the name. I got it from someone that said it never bloomed for her, so I wasn't even sure what colour I am getting. For me it blooms few times a year with tons of those little flowers. And the smell on them is just amazing. The big ones about have a very delicate, fresh floral scent. To actually nose it you have to stick the nose in them. The little one smells like sweet honey and it is really strong! I absolutely love it.
It also grew a keiki that I planted separately and seems it wants to bloom now. It will find a new home soon.
And look how tiny the flowers are. But absolutely adorable with the white petals and a little purple pattern on the lip.
I don't have a garden. But I sure make the most of the windowsill space I have (and the balcony but there cacti are the kings!).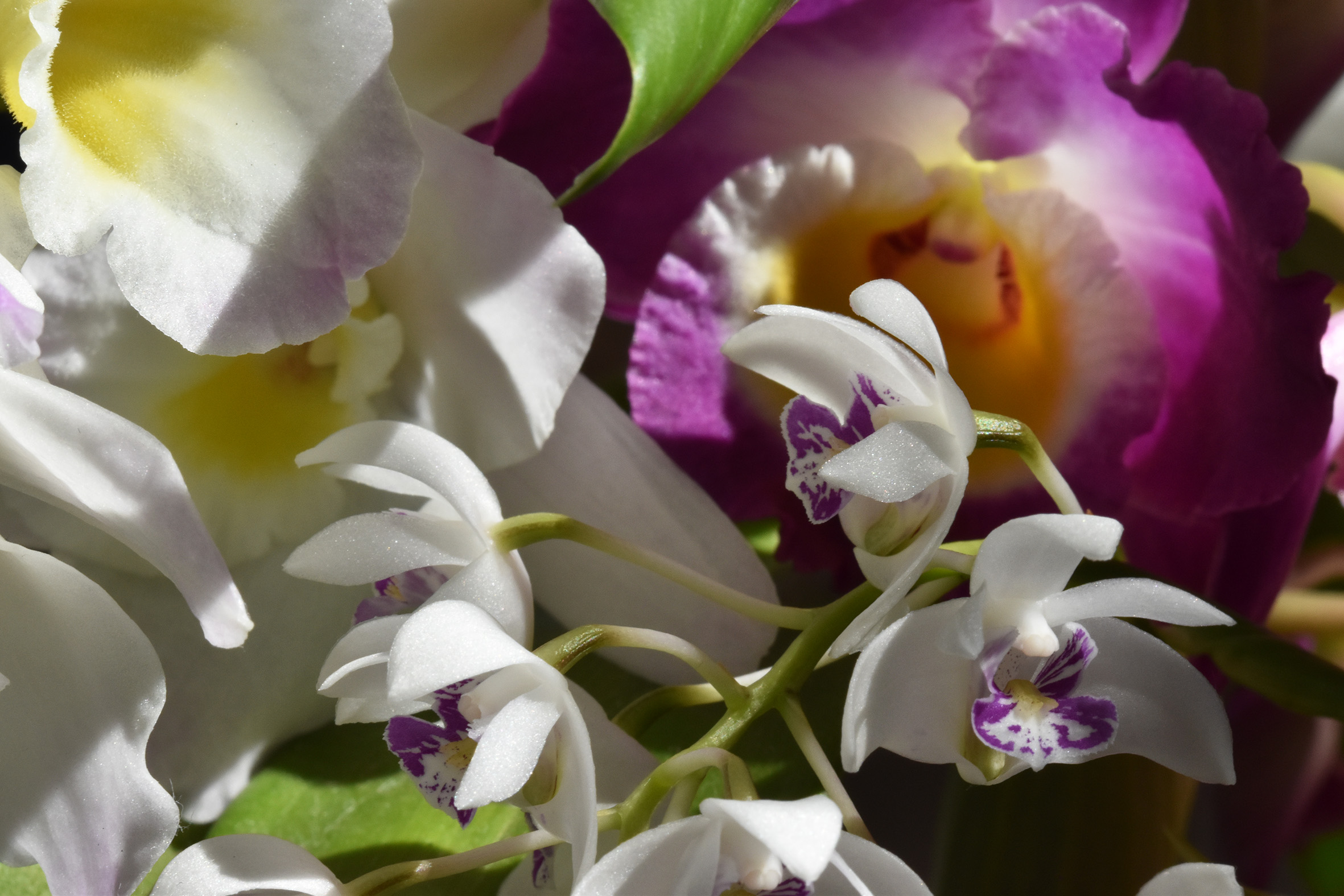 »«
Shot with Nikon D5500 + Sigma 105mm lens
All photos and text are my own.
»»-------------¤-------------««
REGISTRATION | UPVOTE VALUES | NEW MEMBERS BONUS
To support the project
vote for @qurator as a Steemit witness on
steemit.com, or SteemConnect
Thank you.