One thing I ask from the LORD, this only do I seek: that I may dwell in the house of the LORD all the days of my life, to gaze on the beauty of the LORD and to seek him in his temple. [NIV Psalm 27:4]
---
Today is the 4th day of August, about 2 days from my last blog. I pray God will help me to be more consistent toshare thoughts to this awesome family of God here.
I must sincerely thank @Uyobong and @Maxdevalue for all they are doing to grow Steemchurch. It is cool to know that Goldencenser prayer that I use to offer on daily basis is now rewarded and all parishioners are to part-take.
Below is my Goldencenser Prayer for Today, 4/10/2019.
---
---
Immediately I received that word from Goldencer, I remembered David's song in Psalm 23. I see in David a man who greatly yearned to enjoy more of God's presence and fellowship to the point that even while on earth, he yearned for an everlasting Fellowship with His maker.
In the passage I received today, we see a man that so longed for God's glory and beauty and sought to dwell therein.
How often do we yearn so much of God and God's presence and His glory?
How much do we seek to behold His face?
How hungry do we get for God's sake and His filling?
This word is coming to us this evening to help us evaluate ourselves as to how much of God we should yearn for. God is always in the want for our fellowship with Him. His arms are wide open to accommodate us.
May our minds and heart begin to desire more and get hungry of God. We should be that man and woman who would seek to dwell in the house of God.
Today, God wants to fellowship d dwell in our hearts. If we open our hearts and cleanse our thoughts of every form of filthiness, He will come in to meet with us.
Prayer
Dear Lord, create a hunger in my heart for you - Amen.
A prayer for my leaders
May God bless and strengthen the hands of our @Steemchurch leaders @Sirknight, @Darlenys01 @Uyobong @Ricci01 @Bigssam @Abiye for all their labours of love for our community.
Dear Lord, revive @Surpassinggoogle and restore his health - Amen
---
SUPPORT MY STEEM-POWERED PROJECT - @BLESSTHEORPHAN
@BlessTheOrphan project is targeted towards children and teenagers who have lost either or both parents and are going through difficult times to survive. The affected will receive relieve materials including food, clothing and educational support from @BlessTheOrphan project in a bid to help them survive.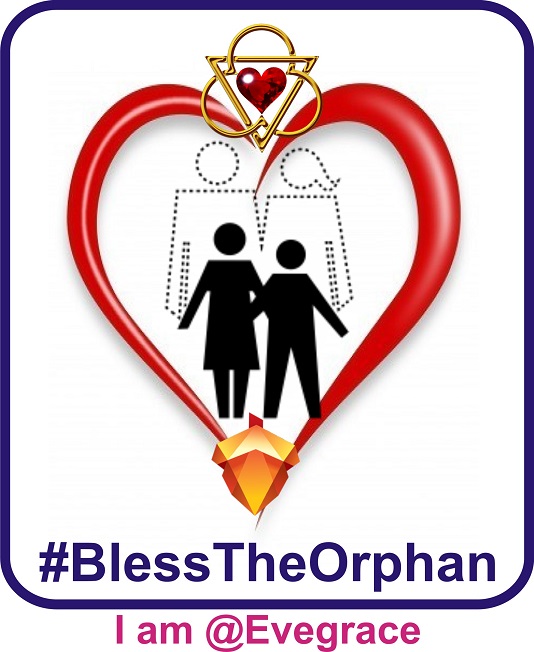 Moreover, the vulnerable girl-child (even with both parents) will be considered in this project. While I grew up, I had been hurt because I had no one to talk to nor be concerned with my worries. I know the pains such girls go through and @BlessTheOrphan project will be a coverage for them. In this part of the world, some girls are so neglected that some rarely have access to the basic woman's need such as sanitary wares. #BlessTheOrphan project will be a coverage to such.
Friends, Beatitudes (HEARTs) is for all, Be a part of this Blessing...
---
---
---
---
>Hey! to you trying to give-up, wait yet a bit. Your sorrows and troubles are not the end of you. You will smile again. Jesus is the bright and morning Sun. He will lighten you day. To @Steemchurch parishioners. Hold on and keep the hope concerning Telos Village, surely, I believe that many tears shall be wiped away.
_I hope to see you all in @Steemchurch Prosperity Village!_