When Jesus saw the crowds on the Mount, he sat down and began to teach. Beatitude 2 - 'Blessed are those who mourn, for they will be comforted.' [Matthew 5:4 NIV]
---
Today is special, the first day of Octobver , 2019. I am so privileged to be alive and I am thankful to God for it. My family, friends and the entire @Steemchurch community is hearty - May God's name be praised forevermore - Amen.
I must sincerely thank @Uyobong and @Maxdevalue for all they are doing to grow Steemchurch. It is cool to know that Goldencenser prayer that I use to offer on daily basis is now rewarded and all parishioners are to part-take.
Below is my GOldencenser Prayer for Today, 1/10/2019 on this special day we celebrate Nigeria.
---
---
Receiving that prayer today being the celebration of Nigeria's independence is of great essence. My heart really gets comforted by the Word God gave to me through Goldencenser.
It is a word of consolation for all that mourn. It is a promise of blessing from God to comfort them that are mourning.
Today, many people in Nigeria are mourning for lack of peace, war, loss of loved ones, poverty and lots more. Many are crying and crying their hearts out in anguish and desperation.
Today, as Nigeria Marks 59, I pray that God would remember us and comfort us with His love.
To you that is crying in desperation and fear of what next to happen, there is hope for you. The Egyptians you see today shall be seen no more.
Prayer
Dear Lord, send the Comfort you promised us and soothe our Hearts in Nigeria- Amen.
A prayer for my leaders
May God bless and strengthen the hands of our @Steemchurch leaders @Sirknight, @Darlenys01 @Uyobong @Ricci01 @Bigssam @Abiye for all their labours of love for our community.
Dear Lord, revive @Surpassinggoogle and restore his health - Amen
---
SUPPORT MY STEEM-POWERED PROJECT - @BLESSTHEORPHAN
@BlessTheOrphan project is targeted towards children and teenagers who have lost either or both parents and are going through difficult times to survive. The affected will receive relieve materials including food, clothing and educational support from @BlessTheOrphan project in a bid to help them survive.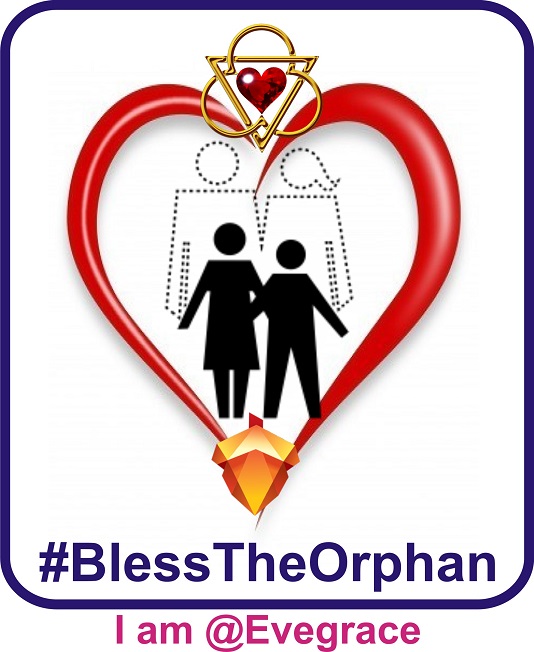 Moreover, the vulnerable girl-child (even with both parents) will be considered in this project. While I grew up, I had been hurt because I had no one to talk to nor be concerned with my worries. I know the pains such girls go through and @BlessTheOrphan project will be a coverage for them. In this part of the world, some girls are so neglected that some rarely have access to the basic woman's need such as sanitary wares. #BlessTheOrphan project will be a coverage to such.
Friends, Beatitudes (HEARTs) is for all, Be a part of this Blessing...
---
---
---
---
>Hey! to you trying to give-up, wait yet a bit. Your sorrows and troubles are not the end of you. You will smile again. Jesus is the bright and morning Sun. He will lighten you day. To @Steemchurch parishioners. Hold on and keep the hope concerning Telos Village, surely, I believe that many tears shall be wiped away.
_I hope to see you all in @Steemchurch Prosperity Village!_