Remember the 10th Commandment: Don't be jealous, envious or covet your neighbour's life, spouse, or possessions. (Enjoy what you have. Do not lament what you don't.) [Exodus 20]
---
Today is the 7th day of October, and it is a huge privilege to be alive to see today. These season had been a seemingly difficult one for me and family as we reflect the demise of our Dad about Seven years ago.
Really, at some point, I couldn't hold my tears, though in them were mixed feelings of joy. The joy is based on the fact that I met the truth of living in Christ Jesus and in Him I am satisfied.
I am grateful to God for the people He has brought into my life that has helped me to forget the pains of the past.
Below is my Goldencenser Prayer for Today, 7/10/2019.
---
---
Remember the 10th Commandment: Don't be jealous, envious or covet your neighbour's life, spouse, or possessions. (Enjoy what you have. Do not lament what you don't.) [Exodus 20]
Within these seven years of losing my dad, I have learnt to trust God for everything I need. In today's scripture from Goldencenser, God admonishes us to be content. We are warned not to covet, not to be jealous and not to be envious of what our neighbour has. Only a contented man can do this.
Contentment is a virtue that is very lacking today even among Christians. Many measure their success in life as to what they have in comparison to others.
God is warning us that an envious life can take another person's life. An envious person can easily become a home for the devil and his antics.
Would you take your eyes off men and look to God for every provision. Paul admonishment that Godliness with contentment is great gain.
Let's wait for God's appointed time in whatever we will to have. If we do not drive a car today, we will drive tomorrow; if we do not marry today, we will marry in God's time. In God, we are never late.
Prayer
Dear Lord, give me a contented heart - Amen.
A prayer for my leaders
May God bless and strengthen the hands of our @Steemchurch leaders @Sirknight, @Darlenys01 @Uyobong @Ricci01 @Bigssam @Abiye for all their labours of love for our community.
Dear Lord, revive @Surpassinggoogle and restore his health - Amen
---
SUPPORT MY STEEM-POWERED PROJECT - @BLESSTHEORPHAN
@BlessTheOrphan project is targeted towards children and teenagers who have lost either or both parents and are going through difficult times to survive. The affected will receive relieve materials including food, clothing and educational support from @BlessTheOrphan project in a bid to help them survive.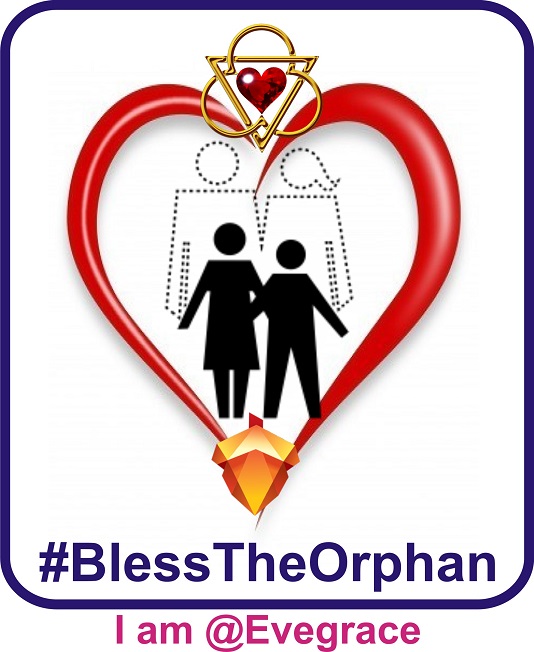 Moreover, the vulnerable girl-child (even with both parents) will be considered in this project. While I grew up, I had been hurt because I had no one to talk to nor be concerned with my worries. I know the pains such girls go through and @BlessTheOrphan project will be a coverage for them. In this part of the world, some girls are so neglected that some rarely have access to the basic woman's need such as sanitary wares. #BlessTheOrphan project will be a coverage to such.
Friends, Beatitudes (HEARTs) is for all, Be a part of this Blessing...
---
---
---
---
>Hey! to you trying to give-up, wait yet a bit. Your sorrows and troubles are not the end of you. You will smile again. Jesus is the bright and morning Sun. He will lighten you day. To @Steemchurch parishioners. Hold on and keep the hope concerning Telos Village, surely, I believe that many tears shall be wiped away.
_I hope to see you all in @Steemchurch Prosperity Village!_