Be strong and very courageous. Be careful to obey all the law my servant Moses gave you; do not turn from it to the right or to the left, that you may be successful wherever you go." [NIV Joshua 1:7]
---
I have missed a few Goldencenser Challenge in the past, but God help me, I hope not to miss them again.Today, I transacted 28 hearts with Goldencenser as my entry for #goldencenserchallenge 12 entry and received this word. Thank you brother @Maxdevalue for another #goldencenserchallenge
---
---
One great testimony I have about Goldencenser challenge is that I do always receive a prophetic and a consoling word that suits me at every point in time.
Be strong and very courageous. Be careful to obey all the law my servant Moses gave you; do not turn from it to the right or to the left, that you may be successful wherever you go." [NIV Joshua 1:7]
Those were the words God spoke to Joshua from the mouth of Moses while he (Joshua) was taking over leadership of God's people.
We are leaders at different levels and God had meant it so. Man was meant to lead at one point or the other to ensure all things are reconciled to God.
Could be in our families, place of work, a project handled, in church, wherever, there is a seed of leadership in us.
From the above passage, I see God calling a man to courageous living because there shall be giants on this journey.
There are so many things that will try our faith to see how firm we are in God. They are the giants.
In all, God is calling us to be courageous. He is giving us the instruction not to turn to pour right or left, but to focus on what God was showing us from the beginning.
The cares of life, distractions from sin, friends, would want us to look away from Jesus who is meant to be our focus, but God today calls us to concentrate and be focused on Him.
This is the courage that God has given to us - being able to stay firm on His word despite the pressures to turn away.
In holding unto God's word, there may be threats to life, threats to provision, but in all, God admonishes us to be focused.
Stay blessed and be courageous.
Prayer
Dear Lord, give me a the grace to be courageously holding fast to your Word and follow your foostseps - Amen.
A prayer for my leaders
May God bless and strengthen the hands of our @Steemchurch leaders @Sirknight, @Darlenys01 @Uyobong @Ricci01 @Bigssam @Abiye for all their labours of love for our community.
Dear Lord, revive @Surpassinggoogle and restore his health - Amen
---
SUPPORT MY STEEM-POWERED PROJECT - @BLESSTHEORPHAN
@BlessTheOrphan project is targeted towards children and teenagers who have lost either or both parents and are going through difficult times to survive. The affected will receive relieve materials including food, clothing and educational support from @BlessTheOrphan project in a bid to help them survive.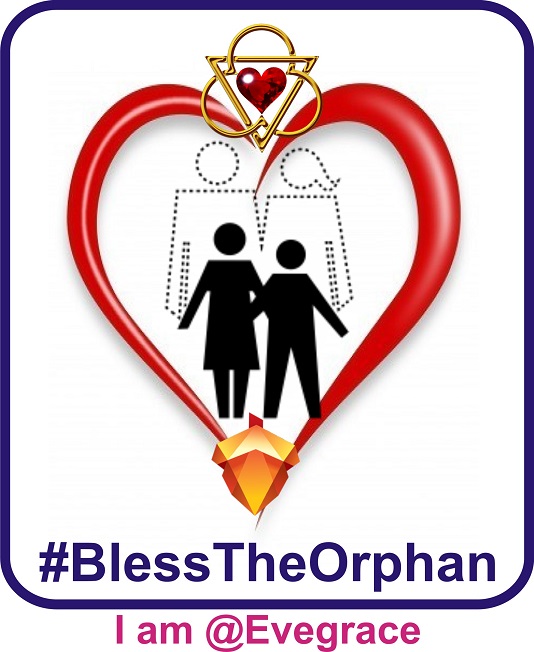 Moreover, the vulnerable girl-child (even with both parents) will be considered in this project. While I grew up, I had been hurt because I had no one to talk to nor be concerned with my worries. I know the pains such girls go through and @BlessTheOrphan project will be a coverage for them. In this part of the world, some girls are so neglected that some rarely have access to the basic woman's need such as sanitary wares. #BlessTheOrphan project will be a coverage to such.
Friends, Beatitudes (HEARTs) is for all, Be a part of this Blessing...
---
---
---
---
>Hey! to you trying to give-up, wait yet a bit. Your sorrows and troubles are not the end of you. You will smile again. Jesus is the bright and morning Sun. He will lighten you day. To @Steemchurch parishioners. Hold on and keep the hope concerning Telos Village, surely, I believe that many tears shall be wiped away.
_I hope to see you all in @Steemchurch Prosperity Village!_