Writing about love makes me very happy, it is such a wonderful force that sustains us and makes us move forward, all the love we give, all the love we receive is transformed into energy, which in my opinion, moves this big blue globe. Because of our capacity to love we are dual because love makes us strong and at the same time weak. Love teaches us how magical we are.
Escribir sobre el amor me provoca mucha emoción, es una fuerza tan maravillosa que nos sostiene y nos hace seguir adelante, todo el amor que damos, todo el amor que recibimos se transforma en la energía, que a mi modo de ver, mueve a este gran globo azul. Por nuestra capacidad de amar somos duales, pues el amor nos hace fuertes y a la vez débiles. El amor nos enseña lo mágico que somos.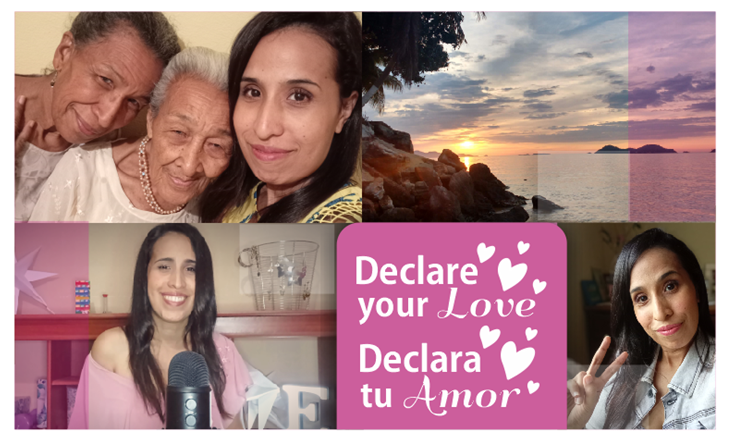 Love makes us reborn and makes us die, it is so, but surely none of us would give up the love we have lived even if there is a price to pay, knowing that someday we must say goodbye. Love gives us so much but it also takes away from us, because losing a loved one is one of the most painful things in the world, but the good memories they leave us fill us with love every day. Love is like that, a mixture of joy and pain, the most wonderful gift we receive in this path called Life.
El amor nos hace renacer y nos hace morir, es así, pero seguramente ninguna de nosotras renunciaría al amor que hemos vivimos aunque haya un precio que pagar, el saber que algún día debemos decir adiós. El amor nos da tanto pero también nos quita, pues perder a un ser querido es una de las cosas más dolorosas que hay en el mundo, pero los buenos recuerdos que nos dejan nos llenan de amor cada día. El amor es así, una mezcla de alegría y dolor, el regalo más maravilloso que recibimos en este camino llamado Vida.
This new Steem Women Club contest invites us to declare our love and I feel it is impossible to dedicate it to only one being, that's why I will share with you my declarations of love.
Este nuevo concurso del Steem Women Club nos invita a Declarar nuestro amor y siento que es imposible dedicarlo a un solo ser, por eso compartiré con ustedes mis declaraciones de amor.
I declare my love for God - Declaro mi amor a Dios
Thanks to Him I exist in this world, thanks to His divine mercy I live each of my days. In spite of the difficulties I may go through, He holds me in his arms and fills me with faith and hope. He gives me the strength to go on, I feel Him at every moment living in every gift that nature and life give me.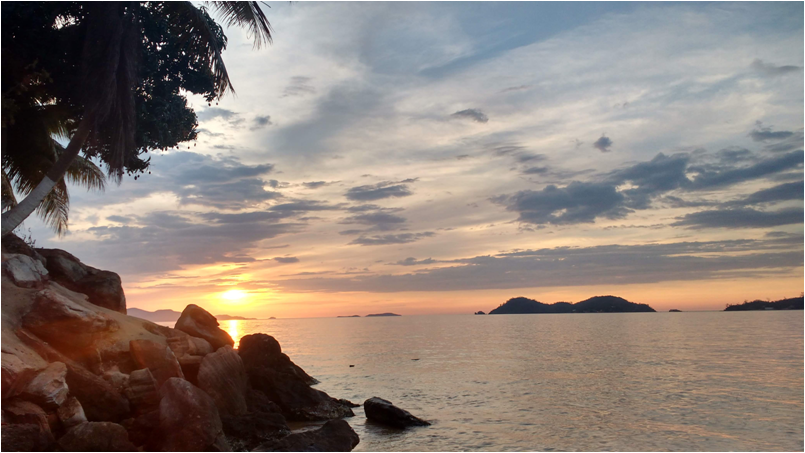 The presence of God in the beauty of nature - La presencia de Dios en la belleza de la naturaleza
Gracias a Él existo en en este mundo, gracias a su divina misericordia vivo cada uno de mis días. A pesar de las dificultades por las que pueda atravesar, Él me sostiene en sus brazos y me llena de Fe y esperanza. Él me da la fuerza para seguir adelante, lo siento a cada instante viviendo en cada regalo que la naturaleza y la vida me dan.
Declaro mi amor a mi familia - I declare my love to my family
Represented in this photo in my grandmother and my mom, two brave and courageous women. My grandmother at 93 and my mom at 73, both with so much strength and joy for life. Recently my mom lost her husband, after 50 years together. A retired nurse, she cared for him until his last day. It has been a very hard time for her but she is still standing and looks at life with love. I admire her great strength.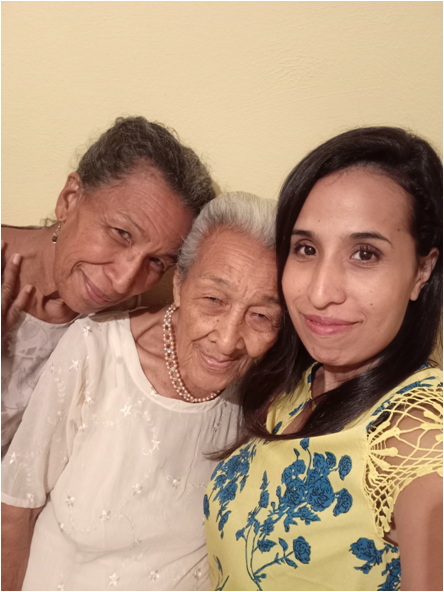 Two of the loves of my life - Dos de los amores de mi vida
Representada en esta foto en mi abuela y mi mamá, dos mujeres luchadoras y valientes. Mi abuela con 93 años y mi mamá con 73, ambas con tanta fuerza y alegría por la vida. Recientemente mi mamá perdió a su esposo, luego de 50 años juntos. Ella enfermera jubilada, lo cuidó hasta el último día. Ha sido un momento muy duro para ella pero aún sigue de pie y ve la vida con amor. Admiro mucho su gran fortaleza.
My grandmother at 93 years old has great energy, whether she is reading her bible, sitting at her sewing machine or watering the plants she has planted in the yard. Her farmer's heart grows every time one of the plants gives a flower or a clump, you can see the love she has for Mother Nature. I love them very much, they give me so much love and support. They are my pillars. I also love my closest ones, as well as those friends who have become family.
Mi abuela a sus 93 años tiene gran energía, ya sea leyendo su biblia, sentada en su máquina de coser o regando las plantas que ja sembrado en el patio. Su corazón campesino se crece cada vez que una de las plantas da algún fruto o flor, se nota el amor que siente por la madre naturaleza. Las amo mucho, ellas me dan tanto cariño y apoyo. Son mis pilares. También amo a mis seres más cercanos, igual que a esos amigos que se han vuelto familia.
I love them! - ¡Las amo!
Declaro mi amor por el canto - I declare my love for singing
I love singing and I thank God for giving me this gift, the truth is that music through singing has given me a lot of love, thanks to music I have met truly beautiful people, great friendships that I still keep. I have lived emotional moments thanks to music, I have received love through praise and congratulations and I have been able to travel to places where my physical body cannot reach. Singing makes my spirit fly.
Amo cantar y agradezco a Dios que me haya regalado este don, la verdad que la música a través del canto me ha regalado mucho amor, gracias a la música he conocido a gente verdaderamente hermosa, grandes amistades que aún conservo. He vivido momentos emocionantes gracias a la música, he recibido amor a través de aplausos y felicitaciones y he podido viajar a lugares donde mi cuerpo físico no puede llegar. El canto hace volar mi espíritu.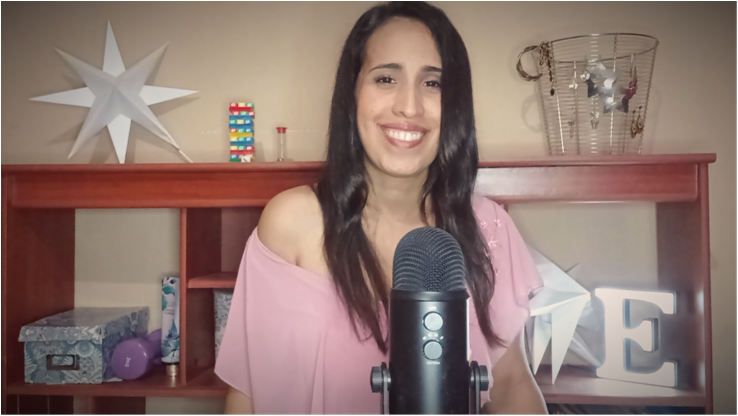 Singing fills my heart with peace - Cantar llena mi corazón de paz
Music brought me to the blockchain path, a friend recommended to share my singing here because he thought it would be well accepted, thank God it has been! In April it will be 3 years and thanks to singing I was able to start here, a place where I have discovered many gifts and have put them into practice to share various content. Music has given me so much love.
Cover: La Mitad - Camilo Ft Christian Nodal
La música me trajo hasta el camino de la blockchain, pues un amigo me recomendó compartir mi canto aquí pues el pensaba que tendría buena aceptación. ¡Gracias a Dios así ha sido! En abril serán ya 3 años y gracias al canto pude empezar aquí, un lugar donde he descubierto muchos dones y los he puesto práctica para compartir contenido variado. La música me ha dado tanto amor.
Declaro mi amor por mí misma - I declare my love for myself
And last but not least, I declare my love for myself, I have learned to accept and correct myself. I still have a lot to improve but life is a path of constant learning where we must change to improve. I am a constant, persevering person who sees opportunities and challenges myself daily. I have learned so much about myself over the last three years since I have been in the blockchain, that I am still surprising myself. I am proud of my accomplishments and happy that I have not faltered every time I have stumbled along the way. Love keeps us going. Never forget that!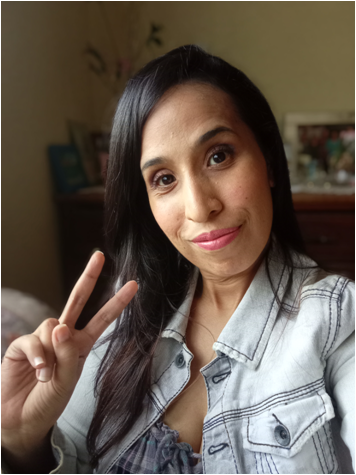 Love is the most powerful force - El amor es la fuerza más poderosa
Y por último. pero no menos importante, declaro mi amor a mí misma, he aprendido a aceptarme y corregirme. Aún me queda mucho por mejorar pero la vida es un camino de constante aprendizaje donde debemos cambiar para mejorar. Soy una persona constante, perseverante que ve las oportunidades y me reto diariamente.

He aprendido tanto sobre mí misma durante los útimos tres años, desde que hago vida en la blockchain, que aún me sigo sorprendiendo. Me siento orgullosa de mis logros y feliz por no haber decaído cada vez que he tropezado en el camino. El amor nos hace seguir adelante ¡Nunca lo olvides!
This is my entry for the Contest
Steem Women Club Community Contest #9 | ''DECLARE YOUR LOVE'' || Love Multiplies As It Is Shared

I invite to: @mafalda2018, @angelica7, @geadriana
Thanks for all your support!
¡Gracias por haber pasado por aquí, por quedarte a leer y por darme tu apoyo!
100% original content.
Photos of my property. Taken with my Xiaomi Redmi Note 9 and Moto G4
Translated with DeepL.