---

I had some time that I wasn't using the DTube platform. It's a good time to learn about its features.
Participate in the contest, besides doing for the community a tutorial on how to share content using DTube.
No need to explain in the video, because the platform is intuitive.
Steps
#####
1. Verify that you are logged in with the platforms you want to take your content to.
2. Click on Upload video.
Select the video to share.
4. Place title and body of the post and finally finish.
When you finish, send a message that the video has been published. If you click on it again, it sends a message explaining that you must wait a few minutes to share another video.
Another feature that I can highlight is that if you are loading the video and leave the window, do not worry that saves the content in a draft and then finish publishing it.
I really liked the improvements I found in the platform.
Español ❤
# Cómo subir un video en DTube y compartir con las comunidades...

Tenía tiempo que no utilizaba la plataforma de DTube. Es buen momento para conocer su funcionalidades.
Participar en el concurso, además de hacer para la comunidad un tutorial de cómo compartir contenido utilizando DTube.
No se necesita explicar en el video, porque la plataforma es intuitiva.
Pasos
#####
1. Verificar que estés logueado con las plataformas a las que quieres llevar tu contenido.
2. Hacer Clic en Cargar video.
3. Seleccionar el video a compartir.
4. Colocar título y cuerpo del post y por último finalizar.
Al terminar envía un mensaje que publicó el video, ademas si vuelves a hacer clic te envía un mensaje explicando que debes esperar unos minutos para compartir otro video.
Otra de las características que puedo resaltar, es que si estás cargando el video y sales de la ventana, no te preocupes que te guarda el contenido en un borrador para que luego termines de publicarlo.
Me gustó mucho las mejoras que encontré de la plataforma.
Aquí te recuerdo mis redes:
Mi canal de YouTube (EnmyMente):
https://www.youtube.com/enmymente
Mi Instagram:
@enmymente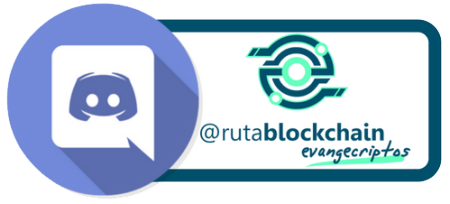 Visita el mejor servidor
> ### @enmy desde mi Venezuela, una Tierra Hermosa 😍
> ###
¡Gracias por Visitarme! Nos vemos en el próximo post 😍
> ### ❤Gracias a mis Seguidores❤
#
#
#
Notas:
*
Vídeo y fotos
Realizados con la cámara del teléfono: Samsung A70
Edición y montaje por: @enmy
Editor App FilnoraGo
* Imágenes
Invitación de Discord. Autor: @bellarulox
Translated with www.DeepL.com/Translator (free version)
---
▶️ DTube
▶️ BTFS