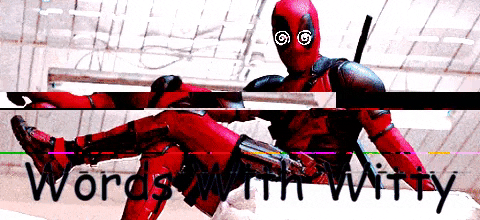 Words with Witty
Join us today at 12 p.m. EDT/4 p.m. UTC (and every Friday possible) on The Ramble and/or on @ramblingradio over (here) on #vimmtv! @shadowspub (who has full permission to use any or all of this for the #VIMM post) has graciously agreed to let me be a host on The Ramble for one of her time slots!
---
This is my talk show and I love to chat with people. If you come in to the room and have your mic open, I will probably put you on the spot. I try to check on the vimm feed and associate with all you #vimmsters too! Did I mention we stream to Facebook too?? Hecks ya baby - go check it out! Freaky Fridays woot woot! Wait, what? Never know what's going to happen here on my talk show, but a loose agenda considered for today would be:
Onboarding? - An attempt from @acidyo

communities - Are you being Ghosted?

Trump Winning a Nobel Peace Prize?
Any other random shit that pops up!
Readings?
Enjoy Some Cute Videos

Heard of our Spread Love, Not War campaign?
Want to support the fam too? You can -
Come visit with us in The Castle!
Join #thealliance curation trail!
Delegate to the family curation account - @thealliance!
50SP - 100SP - 500SP - 1000SP - 5000SP - 10,000SP - 50,000SP



Is Voting WITNESSES difficult?
Let me do it for you!
Set me as your PROXY VOTER!



@snook made this badass gif