Psalms 73
1In truth, how good is God with Israel,
     with the pure of heart!
2 I was about to fall,
     and I was close to slipping.
3 I was envious of the arrogant,
  seeing the prosperity of those wicked.
  (NIV).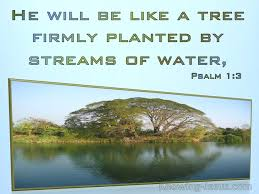 Source
Bitterness is a state of spiritual blindness in those who suffer from it in a moment of life since it often prevents the mind from thinking clearly and rasociniously and leads to hasty generalizations that are not completely exact, such as the one that appears here.
It is for this reason that God wants to touch human hearts first in order to achieve healing in everything else, it is in this way that Jesus always wanted to introduce the gospel into the heart of man so that he could touch his whole soul.
Bitterness is a very dangerous enemy in human life because it prevents looking at the grace of God and obtaining true freedom.
Trusting God is the best option for the Christian and not only the best option but the only one we have because life brings afflictions that we could not face with our strength and it is God who really sustains us at all times.
We cannot look at the pride of the bad guys as successes although at first they do well in some things because they do not have grief about their death and really the pride crowns them and their clothing every day is violence.
God is certainly good and his mercy is forever but He lives in those who keep his word and seek him with all their hearts.
So the life of the wicked is a tragedy, but God's blessing is on the upright and clean of heart.
Do not let your feet slip because of the wicked or think that in vain he has cleansed his heart because the Blessing of God will always be with us and will follow us wherever you go.
God is constantly calling us to be better people and to seek his face continually and to understand the life of the wicked who does not want to leave his rebellion because notice that David did not understand their end until he says that by entering the sanctuary of God, it was that he could understand the end of them.
God is our greatest blessing today we can say as the psalmist said:
Psalms 73: 25-26
 Who do I have in heaven but you?
    If I'm with you, I don't want anything on earth anymore.
26 My body and spirit may fail, [b]
    but God strengthens [c] my heart;
    he is my eternal inheritance.
(NIV)