Dear Steemians & dear fellow citizens of
🌍 The World of XPILAR 🌍
The Frecce Tricolore (Three-colour Arrows) are the acrobatic team of the Italian Air Force. They perform very rarely, usually during great national celebrations, like the anniversary of the Italian Republic foundation on the 2nd of June, but last year they made many exceptions. The Italian population was the first in the western world to be hit by the Pandemic and suffered deeply throughout the whole 2020 and it is not looking much better now. The Frecce Tricolore could be seen all over the country to boost the spirit of the Italians. I took this picture in my city, Milan.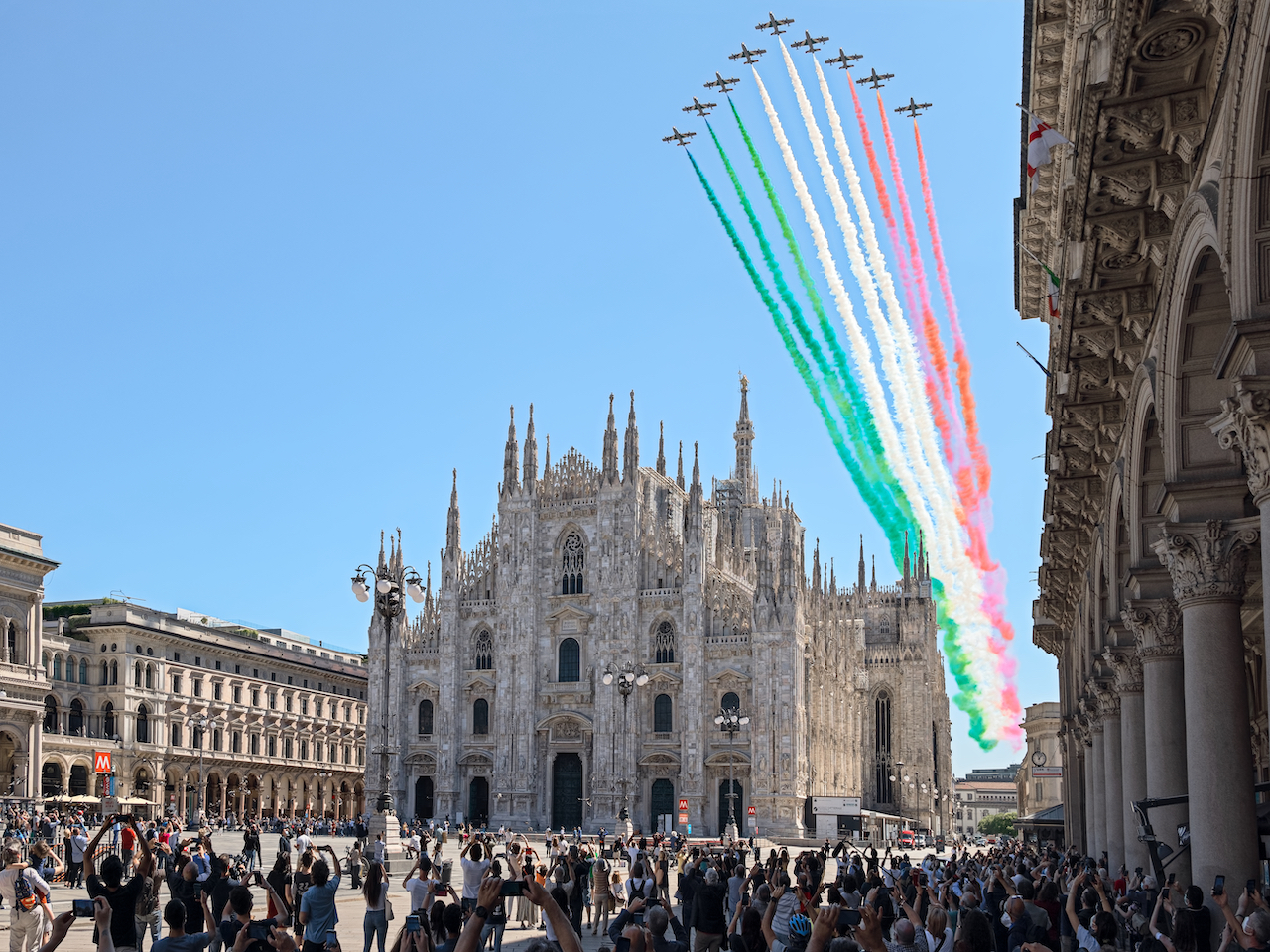 *Canon 5dmk III, 24-70mm f2.8
specs: f5.6, 1/250, ISO 160, ND8*
📸 📸 📸
The planes you see in the picture are Aermacchi MB-339-A/PAN, a two-seat fighter-trainer craft capable of 898 km/h at sea level. With ten aircraft, nine in close formation and a soloist, they are the world's largest acrobatics patrol, and their flight schedule, comprising about twenty acrobatics and about half an hour, made them the most famous in the world. It is one of national symbols of Italy.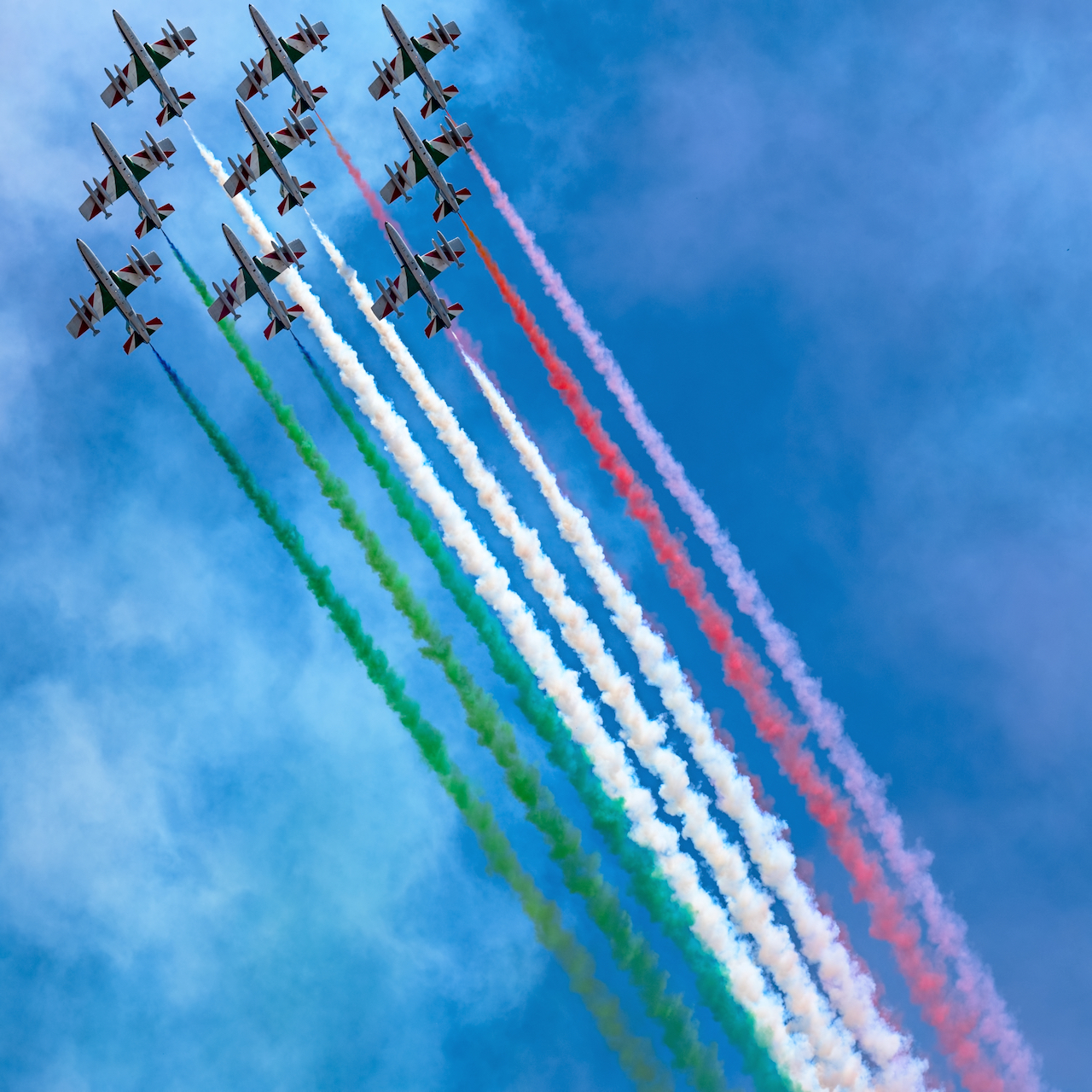 Supported by @xpilar

Supported by SBI
Yours,⭐️ Elena ⭐️