Dear Steemians 📸
As you know, I have been playing with film photography recently,
It is not only a hipster hobby but also a better and more rewarding way of reaching to the most faithful representation of reality. As a vinyl recorder allows you to listen to the physical music that was composed (without any rendering into a digital file) in the same way analogue photography captures reality as it comes. And my first reaction after looking at this picture gave me chills. The portray looked so real that I thought it moved for a second.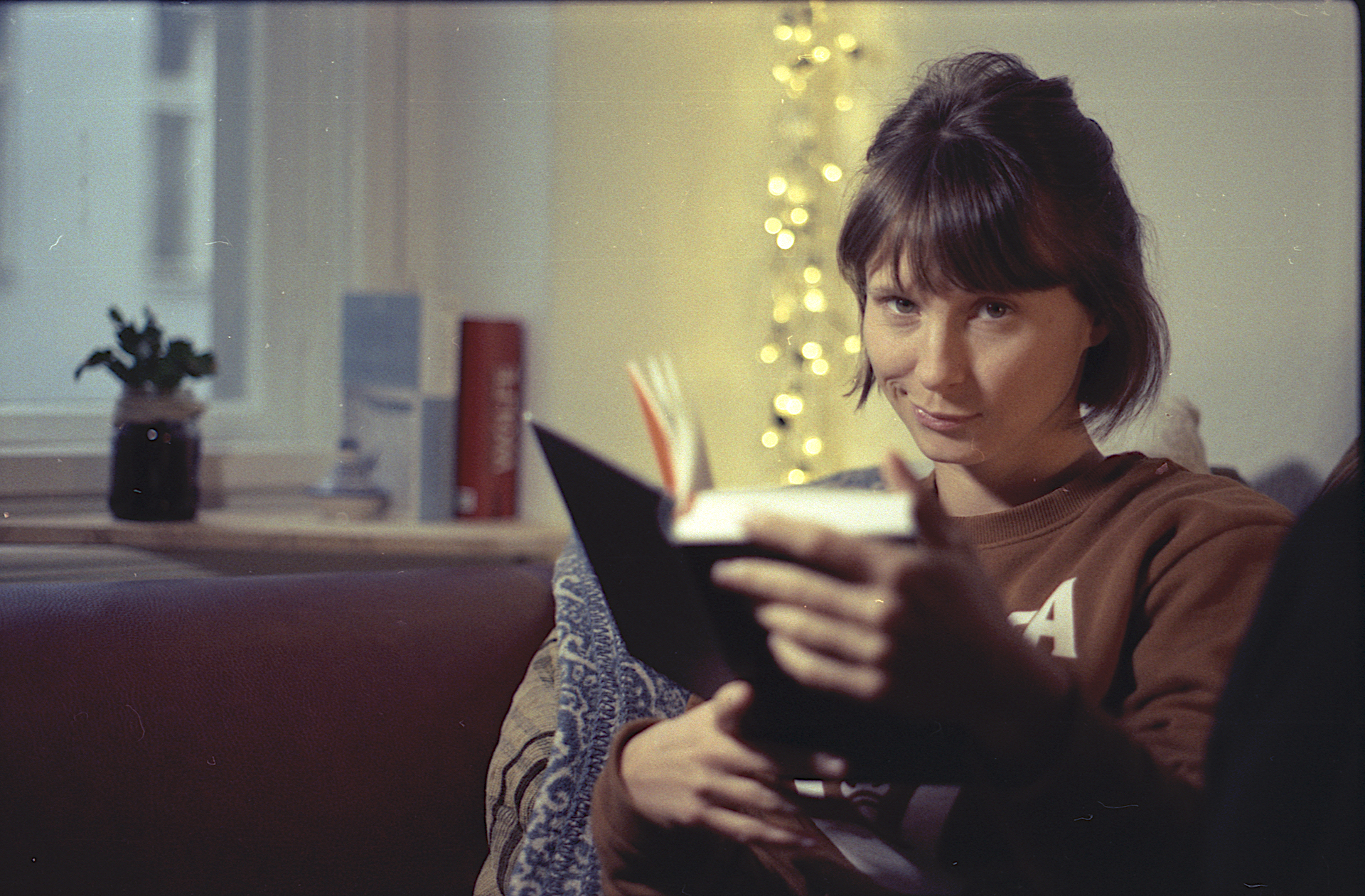 This is Elena, my beloved partner in crime, in life, in film, and on Steemit.
Owning an analogue camera means also hours spent in developing, scanning, and printing the photos. It is an ever more enjoyable process, now that I am getting better at it, and more efficient with time. My neighbor and dear friend David is has introduced the craft of developing film to me and I will be forever grateful to him.
Here we are in action, in the making of this portray:
🎞
🎞
🎞
Have a fantastic start to the New Year and keep up your great photography work!
📸
Yours,
Alessandro & Elena